ExSilent has introduced a new HearYouNow app for personal sound amplification. The app is now available for free on the iTunes app store.
The HearYouNow app is described as a personal sound amplifier that uses the iPhone microphone and produces a clear amplified sound via the user's headphones.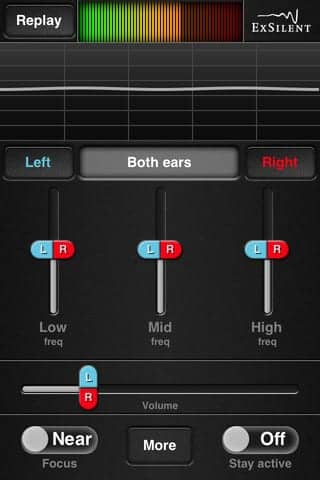 Users can customize the sound performance, depending on different listening environments, and the settings are adjustable to specific needs.
Features include:
Simple and intuitive interface
High performance sound quality, using ExSilent filtering and amplification techniques
Adjustable volume per ear
Playback functionality that allows users to replay the last 20 seconds of a missed part of a conversation
ExSilent suggests that audiologists and dispensers can use the app like a trial hearing aid by letting clients experience what ExSilent's technology sounds like on an iPhone, helping customers who may be reluctant to purchase a real hearing aid.
For consumers, ExSilent is suggesting that if they notice needing this app on a regular basis to amplify sounds, they should consult a hearing professional.
SOURCE: ExSilent