Ongoing story. Look for more updates.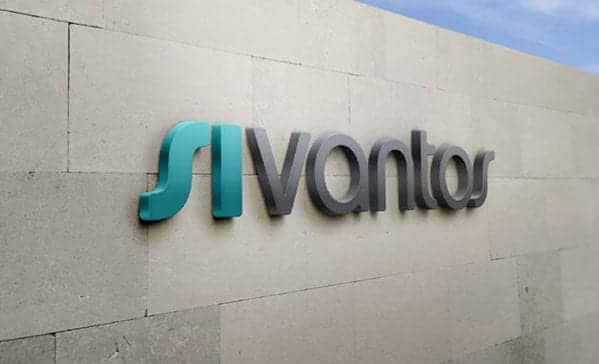 Sivantos and Widex have announced they have agreed to terms for merging the two companies—creating a global hearing aid leader generating combined revenues of approximately €1.6 billion (US$1.9 billion) and employing more than 10,000 people worldwide. The combined entity has a reported enterprise value of more than €7 billion ($8.25 billion).
Both companies have long and admirable histories in the hearing industry with reputations for innovative engineering. Sivantos—the resulting company following the purchase of Siemens Hearing Instruments by EQT and Germany's Strüngmann family of entrepreneurs in 2015 for €2.15 billion ($2.67 billion)— is currently estimated to be the third or fourth largest hearing aid company in the world with a global market share of around 16-17%. Both EQT, with Sweden's Wallenberg family as its anchor investor, and the Struengmann family have extensive experience in healthcare. Headquartered in Erlangen, Germany, Siemens was one of the first companies in the world to produce hearing hearing aids, with its history going back to the beginning of the 20th Century. Sivantos also has global headquarters in Singapore. The company's US headquarters are located in the former Siemens Hearing Instruments facilities in Piscataway, NJ, and Widex's US headquarters are about 90 miles away in Hauppauge, NY.
Widex—owned by the Tøpholm and Westermann families and based in a relatively new facility in Lynge, Denmark—has gained a stellar reputation through the years for technological innovation and maverick engineering that has garnered an uniquely loyal following among many of the professionals who dispense its products. It is thought to be the sixth largest hearing aid company in the world with a market share around 8%.
The combined company—pending what will probably be a long and possibly uncertain regulatory approval process—would position it in close proximity to Sonova and William Demant Holding (WDH), with a global market share of about 24-25%. Sonova, the Switzerland-based parent group of Phonak, Unitron, and Hansaton, is estimated to have a market share of around 25%—essentially the same or slightly more than WDH, the Denmark-based group that owns Oticon, Bernafon, and Sonic.
Sivantos offers a diverse portfolio of technologically advanced products, including Signia, Siemens, Audio Service, Rexton, and A&M, while retail and online brands include HearUSA, audibene, Hear.com, and most recently the third-party managed care administrator TruHearing. It has a strong presence in the online channel, leveraging its digital capabilities through its strategic partnership with audibene. The Widex brand is supplemented by Coselgi, as well as local brands in certain markets. Widex devices are offered via wholesalers to governments, retail chains, and independent retailers, and the company has an established presence in the business-to-consumer market with sales via own retail (AMG) and online channels directly to end-users.
The combined entity will be owned by EQT funds, including co-investors, as well as the Tøpholm and Westermann families of Denmark. Although the percentage of ownership was not disclosed, the Tøpholm and Westermann families will be the largest individual shareholder in the combined entity reflecting their long-term commitment to the company. The new headquarters will be based in Lynge and Singapore. The Board of Directors and Management will have a balanced representation from both companies.
Long-awaited industry consolidation? Industry consolidation involving the "Big 6" global hearing aid manufacturers has been discussed, generally acknowledged as needed, and even tried for at least 20 years. In 2006, Sonova proposed to purchase GN's hearing-related businesses—which included ReSound, Beltone, Interton, and GN Otometrics—for 15.5 DKK ($2.65 billion). However, an appeals court in Germany effectively blocked the purchase in 2007, although a German high court in 2010 ruled the deal should have been allowed. Thus, the approval process for this merger is not a "sure thing" and is likely to take some time.
According to the companies' joint press announcement, the merger aims at accelerating growth, strengthening market penetration, and enhancing efficiencies to enable additional investments into R&D and supply chain. This is expected to allow the merged company to expand access to hearing healthcare via its dedicated sales force across a wide range of hearing needs, increasing the quality of life of millions of people and allowing them to actively participate in social life.
"Sivantos has developed immensely during EQT funds' ownership and now the idea is to create a game changer for the future of hearing," said Marcus Brennecke, partner at EQT Partners and investment advisor to the EQT. "Combining these two innovative companies will change the hearing experience for people with hearing loss across the world. In Widex, we have found an equally strong partner to Sivantos, sharing a passion for enriching the quality of life for people with hearing deficiencies. The combined company presents a unique opportunity for EQT to extend the investment horizon in Sivantos and take part of the next phase of transforming the hearing aid industry. With nearly 170 years of combined experience, Sivantos and Widex will take the lead in developing hearing aid technology for future generations."
Both EQT, which has the Wallenberg family as anchor investor, and the Struengmann family have extensive experience in healthcare. In 2015, EQT managed around €22 billion ($27 billion) in assets in the healthcare and medical engineering sector. EQT says that it invests in companies in which it can serve as a catalyst for change, to allow companies to transform into great and sustainable companies by making genuine, permanent improvements. It is the owner of LBX, one of the largest pharmacy chains in China's growth market.
"We and Sivantos share a common vision of giving people unlimited access to a world of sound by providing unparalleled hearing aids and customer services," said Widex Chairman Jan Tøpholm in the press statement. "I am confident that our employees, partners, and customers will benefit from this merger as it will allow us to accelerate our efforts to pioneer innovation, quality, manufacturing, and customer satisfaction. Further, we will expand our geographical footprint and provide exciting career opportunities for our employees across countries and functions. The merger fits with the families' values and long-term goals for Widex and that's why we have decided to substantially invest to become long-term owners."
A key question is if the proposed merger might lead to more industry consolidation. Market analysts are already speculating this could lead to Starkey Hearing Technologies' owner Bill Austin to seek a corporate partner—speculation which has been ongoing for over 10 years. Starkey, currently the 5th largest company behind GN and ahead of Widex, has a worldwide market share of around 11% (but considerably more in the US). In the past, Austin and Starkey executives have been dismissive of such speculation.
Toward a global R&D powerhouse and innovation leader. Widex and Sivantos believe the intended merger will create one of the most innovative R&D teams in the industry backed by financial and strategic capabilities, as well as strong digital skills to become a global powerhouse for innovative hearing aids and hearing care solutions. Combined R&D resources include approximately 800 specialists in R&D centers located in Singapore, Erlangen, and Lynge with more than €100 million in annual R&D spending.
The companies say their R&D centers will continue to develop, and innovation will be accelerated to bring more products to markets faster to regularly update and develop technology platforms and address more types of hearing disabilities with creative, high-tech, and user-friendly solutions. They express a joint ambition "to change the industry paradigm through digitization, customization, and next generation services to transform end-user experience and expand access to hearing."
Both companies have a history of being "first movers." Building on Siemens' heritage, Sivantos' most recent accomplishments include Signia Nx™, a hearing aid platform that features own-voice processing (OVP) designed to digitally filter noise and improve hearing comfort. Sivantos has also been a leader in digitalization and remote hearing care with its TeleCare solution, allowing audiologists to adjust hearing aids remotely in real time. Widex is launching the WIDEX EVOKE™ which features advanced machine learning technology in real time, allowing the hearing aid to learn the user's preferences and share that learning.
A company with an even wider global scope. According to the companies, the combined entity will have a comprehensive, multi-channel sales platform spanning more than 125 markets. The current Sivantos and Widex sales teams will continue to serve and further develop both traditional retail channels and innovative online channels. They state that their goal  is to create a truly global provider with a complementary offering and touchpoints reaching more people with hearing aid needs across the world and securing second to none service to customers.
The transaction is subject to regulatory approvals and other customary closing conditions. According to the companies, the approval process starts today. Until closing, the merger will have no effect on employees, customers or suppliers.