The American Academy of Audiology (AAA) will hold its 17th Annual Convention and Exposition in Washington, DC, on March 30-April 2. In this section, HR provides a preview of some of the new products and services that will be exhibited at the show to equip hearing care practitioners with the best tools for their patients. Descriptions of the products and services listed here were provided by the companies upon request of The Hearing Review. To obtain more information on the products, visit the exhibits or fill out one of the enclosed Action Cards.
AAA Events At-A-Glance
Wednesday, March 30
9 am – 4 pm
5:30 pm – 7 pm
7 pm – 9 pm
9 pm – 10 pm
State Leaders Workshop
AAA Foundation Follies & Silent Auction
Opening Night Reception
Washington by Moonlight Tour
Thursday, March 31
7 am – 7:50 am
8 am – 9:30 am
10 am – 11:30 am
12 pm – 6 pm
12 pm – 5 pm
6 pm – 7:30 pm
7:30 pm – 9 pm
AAA Foundation Celebration Breakfast
Featured Sessions
General Assembly
Exhibit Hall Open
4th Annual Blood Drive
Academy Awards Reception
International Reception
Friday, April 1
7 am – 7:50 am
8 am – 9:30 am
10 am – 11:30 am
10 am – 5 pm
4 pm – 5:30 pm
Academy Business Meeting
Featured Sessions
Featured Sessions
Exhibit Hall Open
Poster Presentation & Reception
Saturday, April 2
8 am – 9:30 am
10 am – 11:30 am
10 am – 4 pm
9 am – 11:30 am
4:30 pm – 6:30 pm
6:30 – 8:30 pm
Featured Sessions
Featured Sessions
Exhibit Hall Open
Consumer Workshop
Trivia Bowl & Reception
Open Houses
---

American Hearing Aid Associates
American Hearing Aid Associates offers its network of more than 2,000 independent hearing aid professionals nationwide a virtual franchise without loss of autonomy. AHAA's services include customized business and marketing plans, owner/staff training, national advertising programs, and consolidated purchasing and billing. AHAA now offers Strategic Solutions services, which include help in developing growth initiatives, expansion plans, and exit strategies. It also provides Associates Internet B2B services through its Web site, www.AHAABizLink.com. (800) 984-3272; www.ahaanet.com.
---

Apherma
At AAA, Apherma will unveil Evolution, a 6-channel, 100% digital, online upgradeable hearing aid, available in all styles (CIC through BTE) with 6-channels in the base model. Dispensers build to the technology level desired by downloading the appropriate Apherma algorithms. Evolution offers unique marketing opportunities for dispensers while increasing the flexibility in product options for patients and their budgets. (800) 274-3762; www.apherma.com.
---

Audioscan
Test-drive the only real-ear fitting system with: accurately controlled speech signals analyzed to clearly show what is audible and what is not; a real-time directional test clearly showing the real-world functioning of all directional instruments; and bar-coded audiometric data on printouts for easy and accurate re-entry. No computers, networks, or cables. Easy CROS fitting; occlusion test; ANSI 2003 hearing aid tests. (800) 265-2093; www.audioscan.com.
---

Beltone
Beltone will be featuring its newest digital products including EDGE, designed for occlusion free open fittings, and the Mia Mini-BTE, one of the industry's smallest instruments with Adaptive Directionality and Automatic Feedback Cancellation. Learn more about the exciting opportunities offered by Beltone, including advanced professional training with CEU credit, comprehensive patient marketing support, more than 400 third-party programs, and access to a full range of products. Beltone also offers comprehensive dispenser support programs in the hearing care industry. (800) 621-1275; www.beltone.com.
---

Bernafon
Bernafon's hearing solutions include a wide range of digital hearing systems from basic digital to the advanced high-end ChannelFree signal processing. Popular features include adaptive noise reduction, OpenFit, adaptive feedback management, directionality, and more. A complete range of styles and colors is available for every product family. Stop by to see its new Neo product line that offers high-end benefits in the affordable digital category. (888) 941-4203; www.bernafon-us.com.
---

CareCredit
AAA attendees are invited to a complimentary breakfast seminar on Friday April 1, from 7:00-8:30 am at the Renaissance Hotel, Grand Ballroom North, in Washington DC. The event, sponsored by CareCredit, features industry experts Roxann Bonta and Gyl Kasewurm sharing proven strategies for practice success. Seating is limited so please RSVP to [email protected] by March 14th, 2005. Receive a free gift at CareCredit's booth. (800) 300-3046; www.carecredit.com.
---

Discovery Hearing Aid Warranties and Repairs
Discovery Hearing Aid Warranties provides loss, damage, and/or component failure protection for all makes and models of hearing aids. A unique compensation plan generates continuous extra income for dispensers. Discovery Hearing Aid Repair is a quality, rapid-response, full-service repair lab. Discovery recently announced an agreement to produce and distribute Hansaton Hearing Systems within the United States. Information about Hansaton can be obtained at booths 815 and 466. (800) 525-7936; www.discovear.com.
---

E-A-R Auditory Systems
E-A-R' Auditory Systems' E-A-RTONE' 3A and 5A Gold Insert Earphones are an optimal choice for hearing testing. Visit E-A-R's booth to appreciate why so many researchers, clinical providers, and equipment manufacturers have embraced this technology. It's easy to switch from a supra-aural earphone set-up to insert earphones. As with any new transducer, calibration is required, but from that point on, all the E-A-RTONE Insert Earphone advantages are at hand for hearing care professionals and their patients. (800) 624-5955; www.e-a-r.com/auditorysystems.
---

Ear Technology Corp
Once in a while a product comes along that does everything it promises—Dry & Store® is no fairy tale, it really works. Its patented conditioning process dramatically reduces repairs, provides relief from itchy ears, and improves sound quality. Learn how you can improve your patients' response to the hearing aid experience by dispensing Dry & Store. (800) 327-8547; www.dryandstore.com.
---

Electone
Stop by Electone's booth to hear about the newest member of Electone's digital family, Aurora 4. As a four-channel programmable digital instrument, Aurora 4 offers remarkable performance, versatility, and value. The instrument's advanced features and 11 programmable parameters offer tremendous versatility and make Aurora 4 a flexible choice for virtually any hearing loss. The product is available in all custom models and a miniature BTE. (800) 432-7483; www.electoneonline.com.
---

Energizer
Introducing Energizer® audioPRO™, direct-to-you sales and service bringing personalized products available only through Energizer. Hearing practitioners' name on Energizer's freshest, longest lasting hearing aid batteries featuring the new intuitive push-through foil FreshPak™ and the EZ Change® dispenser. We also offer an attractive personalized display. Plus, we have a special free introductory offer. To get a free sample of audioPRO or to learn more, call (866) 907-1776. www.energizer.com.
---

Entific
The BAHA® system is the only implanted treatment for hearing loss that works through direct bone conduction. Attendees can visit this exhibit to try a demonstration of this unique treatment option and learn how it can help patients with mixed or conductive hearing loss or single sided deafness. Entific staff will be present to answer questions and discuss exciting plans for 2005. (888) 825-8454; www.entific.com.
---

Etymotic Research Inc
Etymotic continues its tradition of developing products with high fidelity and directivity. Hear its new Companion Mics System that provides 20 dB improvement in signal-to-noise ratio. The BKB-SIN Speech-in-Noise Test, developed for children, cochlear implant patients, adults, and special populations, is now available. Learn about Etymotic's consumer electronics products and how to build audiology awareness while promoting hearing conservation. (888) 389-6684; www.etymotic.com.
---

Frye Electronics
Frye Electronics will have its new analyzer, the FONIX 7000 Hearing Aid Test system, as well as the very popular FP35, and the FP40 portable units, all of which will have the new ANSI 03 test sequence installed. The NOAH 3 modules will be demonstrated. The traditional Pendelton blanket will be given away to some lucky person. (800) 547-8209; www.frye.com.
---

General Hearing Instruments Inc
General Hearing Instruments Inc, New Orleans, La, now offers the Harmony® combination unit with digital circuitry. Harmony Digi® combines a stable, broad-band noise sound generator with high fidelity amplification in one cosmetically appealing custom in-the-ear device. A manual volume control for the sound generator allows independent or simultaneous operation. Stop by the General Hearing booth to receive a free copy of its new tinnitus treatment presentation on DVD. (800) 824-3021; www.generalhearing.com.
---

Gennum Corp
Gennum Corp designs state-of-the-art digital audio circuits for the hearing aid industry. Our new products and technologies enable exceptional wireless audio communication. HearPhone™ headsets represent one of these new products. Intended for cell phone users, HearPhone offers Bluetooth wireless connectivity with a digital signal processor to deliver personalized sound quality. Gennum is emerging as a leader in designing convergent technologies that meet consumers' needs for audio and wireless Bluetooth connectivity. Come see how wireless technologies enable the advanced user features of tomorrow. (905)-632-2996; www.gennum.com.
---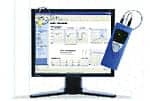 GN Otometrics
GN Otometrics will be demonstrating OTOflex, the new generation of smart Bluetooth wireless immittance instrumentation and OTOdiagnostics Suite, a powerful data collection software package. Also on display: ASSR capability added to the CHARTR® EP system, as well as an audiovisual multimedia fitting system designed especially for high-end digital hearing instruments. Also, monocular and binocular VNG testing using the same pair of goggles. See GN Otometrics' full line of integrated hearing and balance solutions under the Madsen and ICS Medical brands. (800) 362-3736; www.gnotometrics.com.
---
GN ReSound
GN ReSound is a leader in open fitting products to enhance the patient experience with hearing instruments. In another step forward, GN ReSound offers Metrix, which provides patients with our unparalleled sound quality, the most advanced feedback and directional systems, and an innovative and unique datalogging system that allows you to hone in on patients' problems and solve them. GN ReSound also offers multi-media tools that allow the hearing health care practitioner to dramatically expand patient counseling opportunities. (800) 248-4327; www.gnresound.com.
---

Grason-Stradler Inc
Grason-Stadler Inc (GSI) is a division of VIASYS Healthcare Inc, offering a complete line of audiometric test equipment, including solutions for both screening and diagnostic needs. These systems include GSI Audera, a modular system that includes evoked potential and OAE evaluation, the GSI 61 clinical audiometer, and the GSI TympStar middle ear analyzer. GSI also offers a complete portfolio of screening systems including the award-winning GSI AUDIOscreener that includes both OAE and ABR screening protocols. (800) 776-9046; www.grason-stradler.com.
---

HAL-HEN Co
Celebrating our 59th year, HAL-HEN features over 4,000 items for the hearing health care industry. Assistive devices, impression materials, batteries, diagnostic equipment, otoscopes, earlites, earmolds, fitting supplies, educational materials, tools from Dremel, Foredom, and X-Acto, Ultra Violet repair systems, Cerumen Management, OTC Pharmaceutical products, and much more. Stop by HAL-HEN's booth to reserve a copy of its new comprehensive catalog, and pick up copies of our special promotions and a free gift. (800) 242-5400; www.halhenpro.com.
---

Hansaton Hearing Systems
Hansaton Hearing Systems presents its portfolio of digital hearing instruments in the United States. From the state-of-the-art Leonardo, with its new housing concept that combines perfect ergonomic fit with modern design, to Premio Gold with an open-fitting option, to Vital, Activo, and Dynamic, which offer digital quality at an affordable price. www.hansaton.de.
---

Hearing HealthCare News
Hearing HealthCare News® offers its Practice Development Program to stimulate practice growth. It improves patient satisfaction and loyalty, increases battery and hearing aid sales to current patients, and increases the number of patient and physician referrals. Included are dozens of tips and strategies, such as battery clubs, patient satisfaction surveys, annual re-call programs, patient newsletters, and physician newsletters. Watch their video and get a free luggage tag made from your business card. (800) 342-1643; www.hearinghealthnews.com.
---

The Hearing Review
Stop by The Hearing Review's booth to receive more information about this leading, monthly trade magazine for hearing care professionals. With a circulation of more than 21,000 readers, HR focuses on the practical aspects of hearing instrument testing and fitting, technology, marketing, education, patient counseling, events, and industry trends. Each July, the HR Worldwide Registry is published as the "phone book of the industry." HR also produces special supplements and publications. (310) 642-4400. www.hearingreview.com.
---

HIMSA
Verify your fittings with APHAB and COSI® in the new NOAH Questionnaire Module by HIMSA. NOAHlink™ mobilizes your dispensing practice with omni-directional wireless connectivity and improved speed. NOAH System 3 allows hearing aid fitting systems, diagnostic instruments, and office-management systems to operate together as a single, integrated system. eTONA allows 24/7 access to electronic hearing aid orders, repairs, and status updates. (800) 435-9246; www.himsa.com.
---

Interacoustics
The Affinity, by Interacoustics, is a modular system and can be tailored to fit your needs with hearing aid testing, audiometry, and real ear measurement (coming soon) while connected to your own office PC. Customized test protocols are up-to-date with current hearing aid manufacturers test specifications. Let Interacoustics bring 21st century design and expert technology into your hands. (800) 947-6334; www.interacoustics.com.
---

Interton
Interton presents its new digital product, BIONIC with ADROTM. Compression-free BIONIC with Adaptive Dynamic Range Optimization (ADRO™) provides a natural listening experience for patients. ADRO technology has been used successfully in cochlear implants and has now been adapted by Interton for use in traditional hearing instruments. Interton will also be featuring its IQ wireless CROS/BiCROS systems. (800) 247-4741; www.interton-usa.com.
---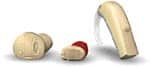 Jodi-Vac
From the creators of Jodi-Vac, Advanced Hearing Technologies LLC, the first family of hearing aid vacuum cleaners, comes the newly redesigned XL with more pulling power, and a pressure feature. The company also offers portable PRO for the on-the-go professional, and the original Jodi for every hearing aid consumer. Proven effective around the world, ready for your office today. (866) 856-5634; www.jodivac.com.
---

Knowles Electronics
Better components make better hearing aidsTM—at Knowles, technology, quality, and innovation combine to produce microphones, receivers, and electromechanical controls that improve hearing aid performance and reliability.The FerrofluidTM receivers, PantographTM receivers, directional microphones, matched pair microphones, moisture-protected MTO switches, and flexible programming cables help hearing aids perform and meet your customers' needs. (630) 250-5100; www.knowles.com.
---

Maico Diagnostics
New for impedance—the MI34 screener/diagnostic tympanometer includes ipsi and contra reflex and decay tests that are usually only found on more expensive diagnostic equipment. This unit also features perforated and intact ETF testing. The MI44 incorporates these same features, but also includes manual pump control and high-frequency probe tones. (888) 941-4201; www.maico-diagnostics.com.
---

Micro Audiometrics
Since 1980, Micro Audiometrics has manufactured hearing testing equipment utilizing the latest in technological innovations. Our new Earscan® 3 audiometers continue this dedication by offering test storage on external SD/MMC memory cards, full programmability, battery operation, full frequency range, printing from every model, and the ability to be updated remotely. Celebrating our 25th year of providing durable, reliable, and easy to use products that carry our classic three-year warranty. Come by our booth and see why our customers stay our satisfied customers. (866) 327-7226; www.earscan.com.
---

Micro-Tech Hearing Instruments
Micro-Tech Hearing Instruments will introduce a versatile line of Open-Ear Solutions featuring the new Seneca circuit. Micro-Tech will also debut AutoLogix, featured exclusively in the Alpine II circuit. AutoLogix uses sophisticated digital algorithms to analyze environmental cues and adapt hearing aid settings based on the current listening environment, helping users to experience increased listening comfort and speech intelligibility—automatically. Micro-Tech manufactures high-performance hearing instruments supported by superior customer service. (800) 745-4327; www.hearing-aid.com.
---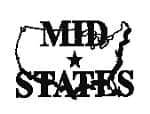 Mid-States Labs
Since 1951 Mid-States Labs has provided quality earmolds, quality supplies, and excellence in customer service. Visit Mid-States Labs' booth to find out about new crystal-clear silicone material, the Resound Flex-Vent Technology, our NASA-based products, and of course, our Yellow Stuff impression material. Ask about the new Formulation Yellow Stuff III. Stop in and sign up for prizes and savings. (800) 247-3669; www.mid-stateslabs.com.
---
Oticon
Oticon will mark AAA 2005 with a large new booth packed with an exciting range of new product introductions, covering a variety of different product and hearing loss categories. You will also be able to try our advanced new counseling software and attend a personalized hands-on consumer marketing workshop to develop your own new and effective business support initiatives. (800) 526-3921; www.oticonus.com.
---

Phonak
New from Phonak: a new link to communication—fully integrated FM functionality in a small BTE package; MiniValeo—size matters: high technology, small size, no compromise; Savia—come see the world firsts: Digital SurroundZoom, SoundNavigation, EchoBlock, Automatic Integrated FM Receiver, Real Ear Sound, EasyFM/EasyPhone combo, Configurable BTE user controls, and DataLogging. (800) 777-7333; www.phonak-us.com.
---

Phonic Ear
Phonic Ear develops personal FM and sound field systems for maximum speech intelligibility in educational environments. Experience the sound quality standard for cochlear implant users: Lexis with new FM-CI adaptor, and see the new kid-tough, ear-level FM receivers. Hear the VocaLight classroom of the future and the new ultra comfortable FeatherLite mic. Try products with a fun game for a chance to win a tropical cruise. (800) 227-0735; www.phonicear.com.
---

Precision Laboratories Inc
Precision Laboratories Inc is a leading manufacturer of custom earmolds for hearing aids, hearing protection, and for swim plugs. We also manufacture special products, such as custom ear monitors for the music industry, communication products for the racing industry, and all other areas where wireless communication would be needed. Our products exhibited include our JB 1000, Cat-Amaran, Challenger earphones, and the ER series of musician's earplugs. Our display will also show a portion of our health care supplies and accessories. (800) 327-4792; www.precisionweb.com.
---

Qualitone
Explore the full line of Qualitone's digital products, including the new Advantage XP BTE, a comprehensive digital and directional power instrument. Learn how the new QT-Mini's one-stop fittings and discreet cosmetics elevate open-ear acoustics to a new level. Other digital products include the new Duo and Radiant instruments. Our representatives invite hearing care professionals to discover Qualitone's variety of marketing, network, and business solutions to meet every professional need. (800) 328-3897; www.qualitonehearing.com.
---

Rayovac
Hearing care professionals demand business partners that are committed to both their practice and their patients. Rayovac ULTRA ProLine continues to invest in hearing care professionals' business by offering products and personalized programs that are concentrated on the professional market. Learn about our technology roadmap and product news for 2005 at AAA. (800) 356-7422; www.rayovac.com.
---

Rexton
Visit Rexton's booth to familiarize yourself with Rexton's full line of entry, middle, and high-end digital technologies. Our sales representatives will demonstrate the benefits of our new high-frequency solutions: EHF (extended high frequency) and Open circuit options. Be sure to experience our EHF sound demonstration and preview new software upgrades. (800) 876-1141; www.rexton-online.com.
---

SeboTek® Hearing Systems
The PAC style of hearing has been expanded—four SeboTek® Voice-Q™ models are now available to cover a wide range of clinical, patient, and budget needs. Experience the comfort, convenience, and acoustic quality of the PAC system during AAA. Visit booth 863 for a personal demonstration. The PAC hearing systems offer cosmetics and performance that create a myriad of new opportunities for practices. (800) 388-9041; www.sebotek.com.
---

Siemens
Siemens has developed hearing instruments that talk to each other—introducing ACURIS™ with e2e wireless™. e2e wireless technology allows two hearing instruments to not only communicate with each other, but function as one binaural hearing system for the first time. Creating a level of synchronization not possible before, binaural wearers can now instantaneously adjust volume or program for both ears with an adjustment to only one instrument. (800) 766-4500; www.usa.siemens.com/hearing.
---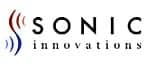 Sonic innovations
Sonic innovations introduces Innova the first hearing aid to incorporate SMART Technology. SMART Technology is a breakthrough in digital hearing aid design that employs advanced systems that allow your patients to seamlessly interact with their world. Innova combines all the features you expect in a high-end hearing aid, including digital signal processing, feedback cancellation, and configurable directionality, in addition to Adaptive Noise Reduction and DIRECTIONALfocus that allows AI-DI measures of 11 dB. (801) 365-2800; www.sonici.com.
---

Sonion
Sonion is a leader in components for the hearing industry. Offering a complete line of microphones, receivers, telecoils, volume controls, trimmers, switches, and programming systems, Sonion provides an innovative solution for every need. Its new PJ 185 is a small volume control with a switch and its new 3100 receiver is specifically designed for maximum SPL output in a small package. (952) 543-8300; www.sonion.com.
---

Starkey Laboratories
Discover DaVinci PxP—the unique combination of extreme power, PDI, and functionality make it a complete power BTE. Learn how Aspect can increase your fitting potential. Open-ear, one-stop fittings with inconspicuous cosmetics elevate Aspect into the new On-the-Ear category. New Mesa and Cierra instruments increase options for patients wanting the latest digital features. We welcome the opportunity to talk about Starkey's industry-leading educational, business, and amplification solutions. (800) 328-8602; www.starkey.com.
---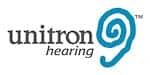 Unitron Hearing
Unitron Hearing is proud to introduce Conversa.NT, an advanced hearing instrument that is designed to improve speech intelligibility in a variety of listening environments. Included in the Conversa.NT family is the new Moda, a feature-rich 10A BTE. Conversa.NT Moda offers adaptive directional microphones, spectral enhancement, intelligent noise reduction, real-time feedback canceller, and three memories. Conversa.NT Moda can be fitted with custom ear molds or open-ear thin tubes. Unitron Hearing is also highlighting the new Unison series and WiFi Mic, the digital wireless CROS/BiCROS system. (800) 888-8882; www.unitronhearing.com.
---

Vivosonic
Integrity™, from Vivosonic, is an AEP (ABR/ASSR) and OAE system. It combines Amplitrode™, the world's first in-situ pre-amplifier, and VivoLink™, Vivosonic's wireless interface. Integrity™ reduces frustrating noises in Auditory Evoked Potentials, and allows audiologists to perform effective ABR and ASSR testing even in non-shielded environments. The wireless interface eliminates cumbersome wires and cables, and allows for increased mobility during the test session, which is particularly advantageous when testing infants. (877) 255-7685; www.vivosonic.com.
---

Westone Laboratories Inc
For over 45 years, Westone has been the source for the high-quality earmolds and one of the most extensive lines of clinical and consumer supplies in the industry. Stop by to see what's new in our gallery of earmolds, learn more about FIT laser earmolds, check out the Conversor ALD, and experience Westone music products with our live band. (800) 525-5071; www.westone.com.
---

Widex
Widex presents Senso Diva elan and Senso Vita elan Open Fit hearing instruments. Widex will also showcase Senso Diva–High Definition Hearing (the CIC to Power BTE digital hearing aids featured on Good Morning America, Larry King Live, Extreme Makeover, Imus in the Morning, and many other national programs). Additionally, Senso Vita advanced mid-level digital, Senso Plus mid-level digital, Bravo lower-cost digital instruments, and the Camisha Laser-Fit Technology will also be featured. (800) 221-0188; www.widexusa.com.
---
Exhibitor List
COMPANY
Booth
3Shape A/S
Academy of Dispensing Audiologists (ADA)
Accreditation Commission for Audiology Education
Acoustic Systems
ADVANCE Newsmagazines
Advanced Bionics Corp.
Affinity Medical Technology
Alexander Graham Bell Association for the Deaf and Hard of Hearing
All American Mold Laboratories
Allyn & Bacon
American Hearing Aid Associates
American Overseas Trading Corp.
American Speech-Language-Hearing Association
AMI Semiconductor Canada Company
Apherma Corporation
Arizona School of Health Sciences
Association Health Programs
Audex, Inc.
Audient
Audigy Group LLC
Audilux N.V.
Audina Hearing Instruments
Audio Energy
Audio Enhancement
Audiology Awareness Campaign
Audiology Foundation of America
Audioscan
AuDNet, Inc.
Auricle Ink Publishers
Beltone Electronics
Bernafon LLC
Biocoustics Instruments, Inc.
Bio-logic Systems Corp.
Bruel & Kjaer
CareCredit
Central Michigan University
Citi Health Card
Children's Hospital of Philadelphia
Cochlear Americas
ComCare International
Computers Unlimited
COMTEK
Conversor Products Ltd.
COSELGI S.P.A.
Discovery Hearing Aid Warranties & Repair
Doc's Proplugs, Inc.
Dreve Otoplastik GmbH
Duracell / The Gillette Co.
E-A-R Auditory Systems
The Ear Q Group, Inc.
Ear Technology / Dry & Store
Earmold Design Inc.
Easy & SureFit Hearing Aids
Eckel Industries of Canada Ltd.
Educational Audiology Association
Egger Corp.
Electone Inc.
ELT Group
Emtech Laboratories Inc.
Energizer Battery Company
ENT News
Entific Medical Systems
EPIC Hearing Healthcare
ESCO – Ear Service Corporation
Etymotic Research
EYE Dynamics, Inc.
Frye Electronics, Inc.
G.R.A.S. Sound & Vibration
Gallaudet University
General Hearing Instruments
Gennum Corporation
GlaxoSmithKline Consumer Healthcare
GN Otometrics
GN ReSound
Hal Hen
Hansaton Hearing Systems
HARC Mercantile, Ltd.
Healthcare Providers Service Organization
Hearing Components
Hearing HealthCare News
The Hearing Health Network
Hearing Products Report
The Hearing Review
HEARUSA
HEI, Inc.
Hermetic Switch, Inc.
HIMSA, Inc
HITEC Group International Inc.
iCellTech Corp
Industrial Acoustics Company
Insta-Mold Products, Inc.
Institute for Persons Who are Hard of Hearing or Deaf
In'Tech Industries Inc.
Intelligent Hearing Systems
Interacoustics
Interton
JEDMED
Jodi-Vac, LLC
Kaiser Permanente
Kimmetrics, Inc.
Kingwood Industrial Products, Inc.
Knowles Electronics
Larson Davis
Lawrence Erlbaum Associates
Lifeline Amplification Systems Inc
LightSPEED Technologies, Inc.
Lippincott Williams & Wilkins
Lisound Hearing Aid (Fuzhou) Co., Ltd.
Magnatone
Maico Diagnostics
Marcon Hearing Instruments, Inc.
McKeon Products Inc.
MED-EL Corporation
MedRx Inc.
Micro Audiometrics Corp.
Micro-DSP Technology co., Ltd.
Micromedical Technologies Inc.
Micropower Battery Company
Microsonic Inc.
Micro-Tech
Midlantic Technologies Group, LLC
Mid-States Laboratories
Midwest Hearing Industries, Inc.
MiraCell
National Association Special Equipment Distributors (NASED)
National Captioning Institute
National Cued Speech Association
National Hearing Conservation Association
National Institute on Deafness and Other Communication Disorders
Natus Medical Inc.
NeuroCom International Inc.
Newport Audiology Centers
Nova Southeastern University
NuEar
Oaktree Products, Inc.
Omni
Oral Deaf Education
Oticon, Inc.
Otodynamics LTD
OTOVATION
PCO School of Audiology
Pediatrix Medical Group
Perfect Seal Labs
Phonak Hearing Systems
Phonic Ear
Plural Publishing
Practice Builders
Precision Laboratories
Qualitone
Rayovac Corporation
Renata
Resistance Technology Inc. (RTI)
Rexton, Inc.
Rochester Institute of Technology/ National Technical Institute for the Deaf
Sebotek Hearing Systems
Self Help for Hard of Hearing People
Sennheiser Electronic Corp.
Siemens Hearing Instruments
SonaMed Corporation
SONIC innovations
Sonion US Inc.
SONUS USA
SoundID
SPL Development, Inc.
Star Micronics America
Starkey Laboratories
Sycle.net
Taylor & Francis Ltd
Thieme Medical Publishers
Thomson Delmar Learning
United Hearing Systems
Unitron Hearing
University of Florida / EMS
University of Maryland at College Park
University of Texas Medical Branch
US Army Accessions SPT Command
VA RR&D National Center for Rehabilitative Auditory Research
Varta Microbattery Inc. (POWER ONE)
VIASYS Healthcare
Vivatone Hearing Systems
Vivosonic Inc.
Warner Tech Care
Western Systems Research Inc.
Westone Laboratories Inc.
Widex Hearing Aid Company, Inc.
Zeni Power Battery Co.
1067
1061
1700
1215
1302
1211
1553
528
724
818
811
1601
462
1866
1831
1817
1202
624
1850
1848
849
623
1015
1020
924
1304
1818
1166
1259
1226, 1426, 1626
1168
1404
1827
520
502
921
1201
1431
1821
1851
1064
530
340
815
631
1401
1220
920
1811
337
917
1828
1605
1803
1631
1453
1066
1101
1653
531
649
1822
440
1253
459
1805
1863
1819
519
1645
1701
1662
1243
823
466
1500, 1600
1000
1223
633
259
513
512
1649
364
1843
820
800, 801
361
1059
1415
1671
869
1008
1256
615
1117
1864
1833
523
1816
253
517
504
1704
802
1804
1556
1004
1049
906
1608
711
1204
1100
1555
1217
626
1011
653
527
923
1017
902
817
1501
1702
518
362
1820
1604
1708
1602
804
1120
1001
1800
643, 1300, 1400
1023
505
1502
1834
1609
1417
1208
526
1167
1102
1408
1231
805
608
1264
1771
663, 666, 863, 866
628
904
537
1200
145
659
600
1858
1845
1456
808, 1237
669
1870
1402
859
437
1411
1829
500
1021
508
1802
1656
1053
1268
900, 901
1301
630
853
826
1810