Staff Standpoint | December 2022 Hearing Review
The industry has seen many changes in 2022 and it is an exciting start to my new career as Chief Editor. I am incredibly grateful to my editorial advisory board members and contributors as they continue to write content that keeps our readers at the forefront of the changes and advancements in the hearing healthcare industry.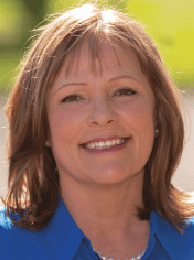 The December edition of this magazine will recap our top editorials for 2022, which hold historical value to the hearing healthcare profession. I am excited to announce these must-read editorial picks.
Top 2022 Editorials
"The ACHIEVE Study, Cognition, Amplification, and Audition: An Interview with Jennifer Deal, PhD," by Douglas L Beck, AuD. This editorial gives readers a better understanding of how hearing impairment and vascular factors influence cognition. Dr Deal's group has been working on the Aging and Cognitive Health Evaluation in Elders (ACHIEVE) study.
"40 Years of Consumer Comments: Interactions between Users and the Hearing Care Professionals: Part 5," by Tobias Bollerup Henriksen and Claus Nielsen, MA. This editorial discusses the many changes that have evolved in the hearing aid industry over the past 40 years. Share in the evolution as the authors discuss how hearing care professionals must become advanced communication specialists and experts in advanced technologies.
"Sudden Sensorineural Hearing Loss (SSNHL): A Status Report 2022," by Douglas L Beck, AuD, and Jedidiah J Grisel, MD. SSNHL remains a complex problem to diagnose, manage, and resolve. Learn how early diagnosis and treatment improves success rates and the various new therapeutic strategies under investigation.
"How to Transition Your Practice to Person-centered Care, Part 1: Why Person-centered Care is the Answer to OTC Hearing Aids…and Much More," by Judith Vonberg The Ida Institute's Future Hearing Journeys Project explores what the hearing care landscape could look like in 5-10 years from now. The survey suggests that OTC developments represent a wealth of opportunity for the healthcare practitioner (HCP). That opportunity lies in audiological counseling, specifically in a biopsychosocial or person-centered approach to hearing care.
"MarkeTrak 2022: Navigating the Changing Landscape of Hearing Healthcare Demographics and Perceptions of Owners and Non-owners of Hearing Aids, PSAPs, and Implants," by Thomas A Powers, PhD and Kate Carr. The Hearing Industries Association's (HIA) most recent MarkeTrak survey contains extensive data. This article provides insight into some of the study's most notable results. MT2022 includes new information about hearing aid use by gender and race. It also contains data on cochlear implant use and personal sound amplification products (PSAPs), as well as over-the-counter (OTC) hearing aids.
"A Deeper Dive into Cognition & Audiology: 2022," by Douglas L Beck, AuD. According to the National Institute on Aging (NIA), biomarkers are indicators of what is happening within the body. Positron emission tomography (PET scans) measure specific activity across brain regions and can reveal normal and abnormal chemical activity. Three types of PET scans are particularly useful in dementia and related studies.
"Teleaudiology and Hearing Aid Care: Consumers Are Satisfied, Why Aren't We," by Barbra HB Timmer, PhD and Lisa Dyre, AuD. As teleaudiology appointments become more mainstream, this editorial explores insightful statistics about the adoption and satisfaction of teleaudiology services from the patient and practitioner perspectives.
"Part 1. Audiovestibular Symptoms Related to Migraine – What Audiologists and ENTs Need to Know in 2022 for Expanding Patient Care," by Richard E Gans, PhD and Joseph Sakumura, AuD. A must-read for the latest updated vestibular migraine definitions. The most significant change has been the rethinking of the diagnostic categorization of "atypical or non-classic" Ménière's disease (MD), now widely accepted as vestibular migraine (VM).
"Why OTC Hearing Aids Will Help Many People, Including Audiologists," by David Akbari, AuD. This thoughtfully written and insightful editorial will show how the new OTC ruling will benefit both.

—Kathryn Sutherland, Director of Business Intelligence – Chief Editor
Citation for this article: Sutherland K. Best of 'HR' in 2022: Editor's picks Hearing Review. 2022;29(12):6.