Part 1: Why person-centered care is the answer to OTC hearing aids…and much more.
Patient Care | April 2022 Hearing Review
By Judith Vonberg
What if people buy over-the-counter devices (OTCs) and don't need audiologists anymore? Or what if they are unhappy with their OTC device and turn their back on all forms of hearing help? What if new players abuse the regulations and put substandard devices on the market?
These were just some of the many concerns voiced by audiologists interviewed and surveyed as part of the Ida Institute's Future Hearing Journeys project,1 which explored what the hearing care landscape could look like 5-10 years from now. Indeed, the growth of OTC devices was the dominant concern for the coming decade among the hundreds of hearing care professionals and audiology students surveyed.
Such concern is genuine and widespread. However, as we will look at here, it also flies in the face of everything we in the hearing care world know about consumer preferences and quality care. This knowledge suggests that OTC developments, in fact, represent a wealth of opportunity for any hearing care professional whose goal is to help people hear better while running a successful business. That opportunity lies in audiological counseling, specifically in a biopsychosocial or person-centered approach to hearing care.2
The Case for Person-centered Care
The consumers interviewed and surveyed in the Future Hearing Journeys project expressed an overwhelming desire for expert guidance, even—perhaps especially—in a possible future dominated by technology.
"The way to get good information is to go to a real-life person you trust and ask them about things," said one consumer. "If it was all based on technology, I think I would put my head under the pillow and go back to sleep."
A 2021 study in the UK found a similar desire among hearing aid users for a professional who provides personalized care and expert guidance.3 Crucially, many viewed the clinician's manner of communication and engagement as at least as important as their ability to test hearing and fit devices, if not more so. Reflecting on a negative experience with a clinician, one woman, identified only as HG, said, "It was more about the hearing aids than the person with hearing loss. And it shouldn't be."
A poll of over 2,000 US adults, prompted by the US President's July 2021 Executive Order and commissioned by the American Speech-Language-Hearing Association (ASHA), backs up these studies.4 Nearly 9 in 10 said they would want a diagnosis from a trained professional before buying a hearing aid, while almost as many said it would be extremely or very important to know which technology options would be most appropriate for their hearing loss before buying a device. 
In 2017, HealthyHearing.com surveyed 809 people ages 50+ years from a nationwide panel of more than 30 million people that was balanced to be representative of the US population.5 The majority of survey respondents had normal hearing ability (only 28% wore hearing aids), so respondents had little hearing aid experience—therefore presumably similar to future purchasers of OTC hearing aids. Only 23% said they would be willing to give up any of the services like professional hearing testing, hearing aid selection, and hearing aid programming. In response to the question, "If you needed hearing aids, how important do you think it would be to have a hearing care professional select, fit, and program hearing devices specifically for your needs?" a total of 94% indicated it was "absolutely important" or "very important."
These consumer perspectives align closely with current thinking across audiology, as well as healthcare more broadly, on the key elements of quality care: effective communication; consideration of an individual's needs, values, and preferences; and joint decision-making—in other words, a biopsychosocial or person-centered approach.
There is widespread evidence that this approach improves health outcomes and quality of life, increases adherence rates, improves trust, reduces the number of clinical errors, and increases both client and employee satisfaction.6-8 Within audiology, person-centered care has been shown to increase rates of hearing aid purchase and hearing aid success.
Carol Clifford, AuD, founder and owner of Albuquerque Hearing and Balance, has seen many of these results in her clinic since implementing a person-centered approach. "The impact is very positive on clients, staff, and our bottom line," says Dr Clifford. "Person-centered care allows us to partner with patients to correct their hearing sooner and with better technology. That means we have fewer follow-up visits trying to make inferior technology work better. So we can see more patients, adding to the bottom line."
Two time zones east, Tim Winstead has found similar benefits since he and his team at Hearing Doctors of Georgia decided to get formal training in person-centered care during the first Covid-19 shutdown in 2020.
"One thing we have seen over the years is that when we as a practice — and possibly a profession — focus on the technology only, it leads to disappointment and confusion. The technology is set up as the 'cure,' but we in the profession know that this is only one part of the patient journey to solutions.
"Now, we connect to our patients in a more substantial way and feel like we actually became a part of their lives, especially in their healthcare journey. From the bottom-line standpoint, we've seen more successful fittings and less returns for credits."
Why Be Person-centered Now?
Despite the ironclad case for a biopsychosocial approach, the biomedical approach is still common. But the likely entry of OTC devices onto the market in coming years makes now the ideal time to switch, as Drs Clifford and Winstead have done.
Moving towards a model of care based more on partnership with the client and less on fitting and selling hearing aids will not only enable audiologists and other hearing care professionals to weather any OTC storm, but also future-proof their jobs and businesses. Over and over again, person-centered care has been shown to improve client satisfaction—and satisfied clients are more likely to both remain loyal and recommend their clinician to others.
Since switching to a fully person-centered model, Clifford has witnessed this herself: "We do virtually no marketing because patients stay loyal for years and tell their friends and their primary care provider."
By embracing and perfecting the person-centered approach now, clinicians will also be future-proofing themselves for as-yet-unknown technological developments. After all, the desire among many consumers for "a real-life person" as expert, counselor, or guide is one that can never wholly be met by technology.
Of course, there will likely be people, perhaps a large number, who will buy a hearing aid at a drugstore or online and never interact with a hearing care professional. In a pre-OTC world, perhaps some of them would have sought out such a person and paid for their services.
However, as previous studies indicate, most consumers want expert, personalized guidance and counseling, and this is unlikely to change when OTCs become available. In fact, given the prolific list of options for someone considering a device to augment their hearing, OTC developments could lead to a whole new set of customers who are seeking help to navigate this complex landscape. Given that 83% of the consumers in ASHA's poll saw it as very important to understand which technology options are most appropriate for their situation, offering an expert navigation service could be extremely profitable.
Three Clients of the (Near) Future
So let's look ahead and visualize the people who might be seeking the services of an audiologist focused on counseling.
Janet, age 64, who has just purchased an OTC device. Janet recently noticed that her hearing is deteriorating and bought an OTC device from a local drugstore. She's struggling to fit and adjust the device, so she's looking for professional help. She sees on your website that you offer this service at a fixed cost, so she makes an appointment
At the appointment, you help her fit and adjust the device, learn about her needs, and discuss how she can use the device to best meet those needs. However, you also talk about how she can complement her device with communication strategies and about the importance of getting her family and close friends involved, sharing relevant pamphlets with her.
Since you don't have to spend most of the appointment on testing and fitting, the situation is highly conducive to providing quality personalized care. Janet leaves feeling listened to, empowered, and more knowledgeable and confident about her situation and the steps she can take to improve it. Later, she tells her friends about her positive experience and some of them also make appointments at your clinic.
Anita, age 54, who is currently looking for an inexpensive OTC device option. Anita has been aware of her hearing loss for a long time, but is put off by the cost of services and hearing aids at her local clinic. She wants to buy an OTC device but doesn't want to waste her money on the wrong one or feel like she's getting "ripped off," so she's seeking expert guidance first. Because of the unbundled services and clear pricing listed on your website, she knows that she can get the guidance she needs without facing pressure to buy a hearing aid at your clinic.
In the appointment, you test Anita's hearing and discuss her lifestyle, needs, and budget. As a result, you recommend a few OTC devices that would suit her. You also discuss communication strategies that she could try, alongside a device, to improve her quality of life. Your clinic sells one of the OTC devices that you recommended and Anita decides to buy it there, knowing that she can come back if she needs help with fitting or adjusting the device. She also leaves knowing that you provide a full range of amplification options, auxiliary devices, and hearing care services that she may or may not need in the future.
Ali, age 78, who has a more complex hearing condition and several comorbidities. Ali reads on your website that you focus on getting to know your individual clients and working with them to find the right hearing solutions over time. He feels reassured that, if he visits your clinic, he won't be simply offered a hearing test and pushed to buy a device, but instead provided with long-term counseling tailored to his unique needs.
Over the next months, you see Ali regularly, giving him time at each appointment to talk about his experiences and struggles, then deciding together on the best next steps and referring him to specialists in other areas of healthcare, when needed. You involve his wife and three children early in the process, learning more from them about Ali's needs and involving them in decision-making whenever possible. The ongoing result is a satisfied client who is motivated to take action and adheres to the treatments and strategies you decide on together.
Making the Decisive Shift
As these case studies indicate, focusing more on counseling and long-term personalized care could mean that a clinic does fewer hearing tests and sells fewer hearing aids. However, this may one of the long-term consequences once OTC devices are available anyway. By updating your business strategy now, your business can prepare proactively while also providing care that increases client and employee satisfaction.
And, as Clifford points out, "Audiologists hate to sell. There is nothing worse than being told you are just like a used car salesman when all you are trying to do is help a patient see how much better their life would be if they could communicate better."
She urges others to embrace the person-centered model too. "Person-centered care changes everything for the better and you don't have to spend hours learning it. Try doing it one week in the clinic and you will immediately see how much better you feel and how much more receptive your patients are."
By making a decisive shift now, audiologists can not only mitigate the potential impact of OTC devices, but also generate long-term benefits for themselves, their clients, and their bottom line.
Part 2 of this series will look at the mindset and practical changes that are needed to transition a hearing clinic from a biomedical to a biopsychosocial or person-centered model.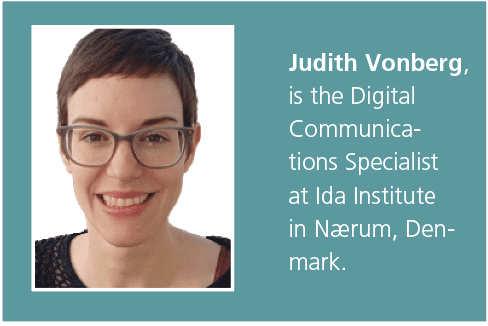 Correspondence can be addressed to HR or Judith Vonberg at: [email protected].
Citation for this article: Vonberg J. How to transition your practice to person-centered care. Hearing Review. 2022;29(4):12-16.
References