Advanced Bionics announced the launch of "an emotional patient 'connection' campaign." Following the launch of their Naída CI Marvel for adults and Sky CI Marvel for children in 2020, this new campaign is designed to "highlight the human truth that our lives are enriched and fulfilled by deep and meaningful connections with those around us, and that sound enables those connections."
The 'MOMENT' campaign showcases people, who hear with Advanced Bionics cochlear implants, and their families. This is the first time Advanced Bionics has presented real, emotional human stories through the eyes of a loved one. This differentiated approach is designed to "underline the power of sound in a visceral way that will inspire people to think deeper about hearing loss and to seek effective treatment options for it, such as through cochlear implants."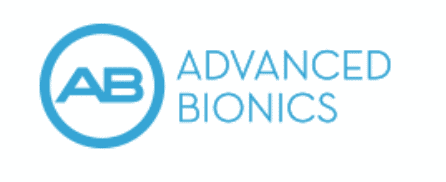 The campaign will kick off with three family stories through video in October. Over the next few months, Advanced Bionics will share and promote the stories about seven different individuals with their loved ones, spanning the range of different hearing experiences, including patient demographics, onset and type of hearing loss, as well as technology used.
"As a medical technology company, our day-to-day work is often focused on products and features. But more fundamentally, what drive and inspire all of us at Advanced Bionics are the people who use our cochlear implants, and the transformational difference our products can make in their lives," said Victoria Carr-Brendel, president of Advanced Bionics. "The 'MOMENT' campaign is our homage to these people and their families. Their stories, told through every day, yet profound and extraordinary moments they shared together because of our cochlear implants, are the quintessential reflection of Advanced Bionics' mission. But even more importantly, we hope that they inspires those with hearing loss to seek effective treatment for it so that they don't miss any more connection moments with their loved ones."
"All my life, I was always eager to share my hearing story with those around me. My wife Heather and I were excited to share our experiences dating and becoming parents to three amazing kids," said David Cluff, who hears with Advanced Bionics cochlear implants and is featured in the 'MOMENT' campaign. "Our story is so much more than just 'I can hear.' It's 'I can hear my kids tell me 'I love you!' to 'I had a rough day.' Our hearing journey is not perfect, but it is a journey we love to share with everyone."
To watch 'MOMENT' hearing stories, please visit: www.advancedbionics.com/themoment.
Source: Advanced Bionics