By Karl Strom, editor-in-chief
First, let me just say that—the last time I looked—the practice of bundling prices for hearing care services and products is not on the list of mortal sins. I know a ton of dispensing professionals—probably some of the best in the nation—who do not unbundle their prices. And I understand that there really are a few good reasons (besides the old answer "because that's how I've always done it") why most professionals prefer to keep their prices bundled.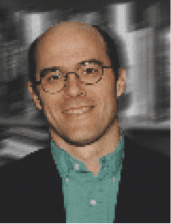 Karl Strom
However, as our market continues to change and new threats to the conventional distribution system emerge, I think it's in every hearing care professional's best interest to unbundle their product and service pricing. In this issue of HRP, long-time contributor Amyn Amlani, PhD, gives us perhaps the most persuasive reason yet: increased perceived value. With unbundled pricing, this study shows that there is a transparency that the experienced consumer perceives. For the inexperienced consumer, unbundling provides an enhanced sense that, in Dr Amlani's words, "minimizes the value that a hearing aid is a high-risk, low-reward investment."
The latter is one of the key ingredients our field needs in order to grow our market further and increase hearing aid market penetration. As always, your comments to me at [email protected] and in our online discussions on Facebook, LinkedIn, and Twitter are greatly appreciated.