By Kim Cavitt, AuD
The COVID-19 virus is having a profound impact on the daily lives of all Americans, especially audiologists who serve a large senior population and/or who live or work in a heavily affected community or geographic area. Here are seven tips for audiologists in this uncertain time.
1) Stay Educated
First, audiologists should educate themselves about the virus and its effects and consider implementing the CDC guidance1—specifically "Keeping the Workplace Safe."2 The CDC website1 offers the most up-to-date authoritative information on COVID-19 and its mitigation.
2) Stay in Business
There are several mitigation and social isolation considerations audiologists should consider, including the evaluation of your practice's financial situation and financial safety net. Should your practice fall within a containment zone or need to close for any length of time, it is important to answer these questions before the situation arises:
What local, state, and federal governmental resources, subsidies, low-interest loans, or stimulus offerings are available to you and your business?
How does unemployment work in your state?
Do you have business interruption insurance and, if so, how does it address public health emergencies?
Can you reduce your business expenses and overhead expenses over the next few months, and if so, how?
3) Practice Exemplary Infection Control
Request that patients and staff stay home if they are sick, have symptoms, or are in a high-risk group. This should be factually and consistently communicated via your social media posts, website, email blasts, and appointment reminder calls. If you worry about patient illness/contamination, consider implementing a screening tool, such as a temperature check using a forehead or ear thermometer, at all patient visits. These thermometers are readily available through many retailers.
Consider implementing a stringent no-exceptions infection control policy and consistent procedures.1 These include handwashing, offering tissues and hand sanitizers to your staff and patients, wearing gloves and masks in patient contact, wiping off hearing aids and office surfaces using disinfecting wipes after each patient, sterilizing reusable ear, tympanometry, otoscope tips, and cerumen removal tools, and creating sterile surfaces using sterile pads. Oaktree Products has great resources on infection control.3 There are also several excellent training resources available at AudiologyOnline.4-6
If you are having issues finding supplies, use Google to find suppliers in other health specialities, consider alternative sources (eg, hardware stores and small, local retailers), and contact your local, county, or state health department for guidance or to see if they have limited supplies available. You might also reach out to your colleagues via social media and see if they have any surplus supplies they would be willing to sell or share. Be prepared, at this juncture, to pay a premium for supplies you have to purchase.
4) Limit Non-essential Physical Interactions
Reduce the number of patients, especially those in high-risk groups (age 60+ and patients with co-morbidities) seen in your office for non-critical follow-up care.
Additionally, consider an alternative "drop-off" or "pick-up" program for hearing aids in need of repair. This helps reduce the number of patients congregating in your clinic or lobby. Create a drop-off box secured outside your lobby or at the front desk of assistive living, skilled nursing, or senior living settings you work with, in order to continue servicing malfunctioning hearing aids and accessories. Implement more mailing and courier service deliveries of repaired devices.
5) Consider Telepractice
Telepractice is allowed by state licensure and, depending on your HIPAA security and privacy implications (transmission security), you may consider implementing telepractice for hearing aid programming, follow-up, orientation, counseling, and auditory rehabilitation. The American Speech-Language-Hearing Association (ASHA) has a great listing of state-by-state telepractice and hearing aid dispensing laws.7 Also, note that, given the lack of an interstate compact, typically you must be licensed in the state in which the patient currently resides in order to provide care via telepractice.
Finally, consult with your malpractice and/or liability insurance vendors to see if any special coverage or riders are required for telepractice. Some office management and electronic health record systems have HIPAA-compliant telepractice delivery systems built into their software. If allowed to provide telepractice in your state, you should recognize there is little to no third-party coverage for telehealth provided by an audiologist. If you attempt to bill these services, make sure to change your place of service code to 02 (telehealth). If a Medicare beneficiary, you would add also the GY modifier (item/service statutorily excluded or does not meet the definition of a Medicare benefit). You will also need to determine how you plan to monetize, if required, the care being provided via telepractice. Your practice may need to implement an instant payment program, like Venmo, Zelle, Square, or Quickbooks.
6) Staffing Options
If you are starting to see patient cancellations and reductions in patient visits and have under-utilized providers or staff, consider offering your staff unpaid leave without requiring them to access their vacation, sick, or unused paid time off. This may help staff solve childcare difficulties they have encountered due to school closures or quarantines. If you operate more than one office location, consider consolidating your locations for a window of time.
This will also reduce your coverage and infection control management requirements, as well as your utilities (especially if you pay for heating and cooling). If you reduce your practice footprint for a given period of time, make sure to be transparent with your patients and communicate the rationale for such closures.
7) Review Patient Home-care Procedures
Finally, if you provide home visits or concierge care, reconsider your policies related to visits to patients' homes or offices:
Consider asking patients if they are under any voluntary or mandatory containment or quarantine.
Consider asking patients if they have a fever, cough, or unusual fatigue before visiting their home or office.
Utilize a mask, gloves, hand sanitizer, and infection control procedures in all patient interactions, especially if your patient is age 60+ or has significant co-morbidities.
Consult with your malpractice and/or liability insurance vendors to see if any special coverage or riders are required for home visits.
Develop an emergency plan in the event you encounter a patient in distress or in need of medical attention.
These suggestions are not intended to alarm audiologists. Rather, they are intended to help create a preparedness plan that protects audiologists, their staffs, their patients, and their business interests as we—as a country—encounter an unprecedented health emergency.
Acknowledgement
This article was adapted from an online post Dr Cavitt wrote for ADA members on March 14, 2020, as well as the Audiology Resources e-newsletter.
References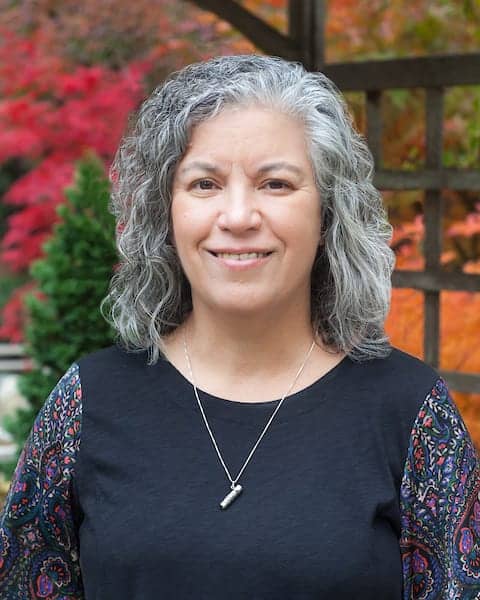 About the author: Kim Cavitt, AuD, was a clinical audiologist and preceptor at The Ohio State University and Northwestern University for the first 10 years of her career. Since 2001, she has operated her own audiology consulting firm, Audiology Resources Inc in Chicago, which provides comprehensive operational, compliance, and reimbursement consulting services to hearing healthcare providers. She is an Adjunct Lecturer and Clinical Placement Coordinator at Northwestern University, a Past President of the Academy of Doctors of Audiology (ADA), and has served in many audiology organizations, including the Audiology Quality Consortium (AQC), Illinois Academy of Audiology, and the State of Illinois Speech Pathology and Audiology Licensure Board, as well as on various committees through ADA, AAA, and ASHA.
Citation for this article: Cavitt K. 7 tips for audiologists responding to the COVID-19 health emergency. Hearing Review. 2020;27(4):27,33.