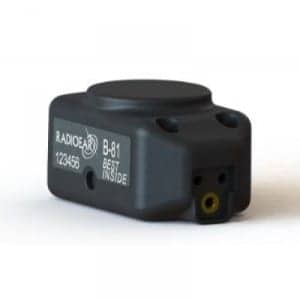 RadioEar has announced the release of its new and enhanced RadioEar B-81 audiometric bone conductor.
According to the company, the RadioEar B-81 has improved low frequency performance, and is based on the BEST (balanced electromagnetic separation transducer) technology in order to overcome the limitations of classic bone conductor performance. The BEST technology, which is described by the company as "extremely robust," allows testing at low frequencies of up to 20dB higher than the classic bone conductor, and has already been made available in audiometers from leading manufacturers.
Durability testing with the new B-81 design includes drop testing onto hard surfaces without performance changes. The B-81 bone conductor is RoHS compliant and compatible with all headbands as well as high-quality cables.
RadioEar has more than 65 years' experience in the bone transducer industry and their bone conductors are reported to be accepted worldwide as the Industry Standard of audiometric bone conduction testing. For more information about the B-81 audiometric bone conductor and related bone transducer technology, visit the RadioEar website.
Source: RadioEar