Sonova Holding AG, a provider of hearing solutions, has invited German Bundesliga youth team player and Sonova brand ambassador Simon Ollert to visit the Hear the World Foundation's aid project in Malawi, Sonova announced. Ollert, who himself is affected by profound hearing loss, will be meeting children with hearing loss, along with their parents, at an event which they will be able to compare notes and have fun playing soccer. The aim is to help children with hearing loss make progress in their personal development and encourage them to have the self-confidence to follow their own path in life.
The Hear the World Foundation, a Sonova Group global initiative that supports disadvantaged individuals with hearing loss, has been active in Malawi since 2011.
Ollert will be visiting the ABC Hearing Clinic in Lilongwe, Malawi's capital, on January 10 and 11. Officially opening its doors in 2013, the institution was reportedly the first in the country to offer services for people with hearing loss, according to Sonova's press release, and the clinic's audiological equipment has been financed through years of development aid from the Hear the World Foundation. Thanks to the commitment of volunteers (eg, fundraising campaigns and work placements by Sonova staff), the clinic receives support from medical experts and the training program for local hearing care professionals has been given a major boost.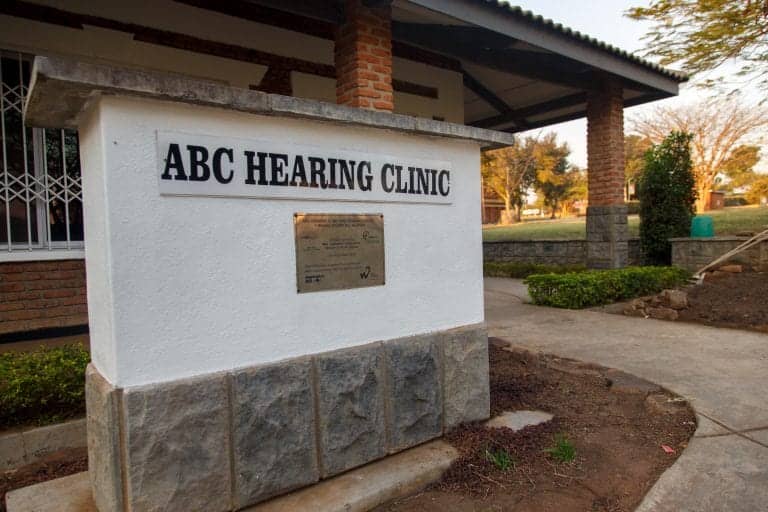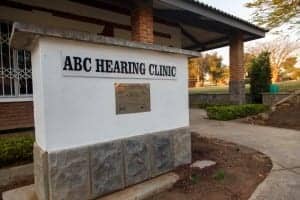 "I am really hoping to use my own story to show the children at the aid project in Malawi just how much you can achieve despite hearing loss," said Ollert. "I want to fill the boys and girls with enthusiasm, build their self- confidence, and encourage them to believe in their own abilities. These are exactly the aims I have been pursuing with my international soccer camp for children with hearing loss, which I organize in cooperation with Sonova brand, Phonak."
The 20-year-old is said to be the only professional soccer player with profound hearing loss in the German-speaking countries, and has played for several German Bundesliga teams including FC Ingolstadt and SpVgg Unterhaching.
The participation of representatives from the Swiss and German embassies has brought the visit some VIP backing. The diplomats will be briefed on progress at the Hear the World Foundation's aid project, including on a fundraising scheme to purchase a new mobile "audio trailer" designed to provide patients in remote corners of the country with audiological care.
Sharing experiences and keeping in touch
The children and their parents can look forward to a varied schedule of activities and an opportunity to quiz Ollert on his life as a professional soccer player: the event will begin with a surprise for the children and a screening of the award-winning film about Simon's story.
Fletcher Chisalipo, an audiologist at the ABC Hearing Clinic, will be available to answer questions or queries participants may have about any aspect of hearing loss and audiological care. Making contact early and staying in touch with parents is essential to the project's work.
"If children can't hear, they can't learn to speak either, so they won't go to school," explains Chisalipo. "Providing an early diagnosis and audiological care sets the children on the right track for the future."
Trials training with soccer professionals
For the children, the high point of the meeting with Ollert will be sharing a training session with players from first division soccer side Civil Sporting Club before playing a match. The club is supporting the visit as part of its youth development program and is looking forward to welcoming everyone taking part.
"Simon Ollert's visit is an extremely valuable contribution to the Hear the World Foundation's project work, promoting interaction between children, parents, and project staff beyond the day-to-day running of the clinic," said Arnd Kaldowski, COO and designated CEO of Sonova. "Simon Ollert's story encourages the children to believe in themselves while also providing an impressive example of how the Sonova Group is realizing its vision: using innovative hearing solutions to help people live a life without limitations."
Source: Sonova, The Hear the World Foundation