Since the onset of the Coronavirus pandemic, Consult YHN (Your Hearing Network) has committed itself to helping hearing care professionals manage through this global health crisis by providing timely, actionable, and strategic business advice and support through virtual webinars, financial analyses, articles, and an online resource center, says the company.
The company created, and continues to update, a central hub of COVID-19 resources, including guidance on the Coronavirus Aid, Relief, and Economic Security (CARES) Act, Paycheck Protection Program (PPP), cash flow analysis, marketing and communication collateral, training webinars, Telehealth support, and more.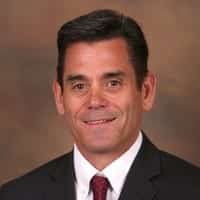 "As the industry leader, we knew we had a responsibility to support and guide our Associates and partners," said Consult YHN President Bill Urwin in a news release. "During this difficult time, our industry must lean on and learn from one another, so it was important to us that our resources be accessible to everyone, not just our network." 
The company has also introduced a detailed comeback plan, focusing on a week-by-week strategy to ensure practice owners use their time efficiently to systematically prepare for the future. "We're dedicated to working with owners to define new business goals and implement the most effective plan for moving forward," said VP of Sales Bill Connerton.
As the economy reopens and business ramps up, there are several factors businesses should consider—including safety protocols, patient communication, employee training, and patient acquisition and retention. Consult YHN continues to create new resources that address these needs and encourages hearing healthcare professionals to use and share them with their networks. The company's leadership continues to host webinars and publish articles, sharing strategies on how to navigate this crisis and position audiology practices for success.
Consult YHN, formerly American Hearing Aid Associates (AHAA), has been one of the nation's leading networks of hearing healthcare professionals, partnering one-on-one with practice owners to drive growth and help more people hear well since 1995.