In the first half of the fiscal year 2012/13, The Sonova group of hearing products generated sales of CHF 872.4 million, an increase of 14.3% in reported Swiss francs or 7.9% in local currencies. All businesses contributed to the top-line growth. Group EBITA rose by 35.1% to CHF 187.0 million.
Excluding the positive impact from the currency development, the EBITA rose by 19.3%. Income after taxes rose by 43.8% to CHF 149.2 million. In the reporting period, basic earnings per share were CHF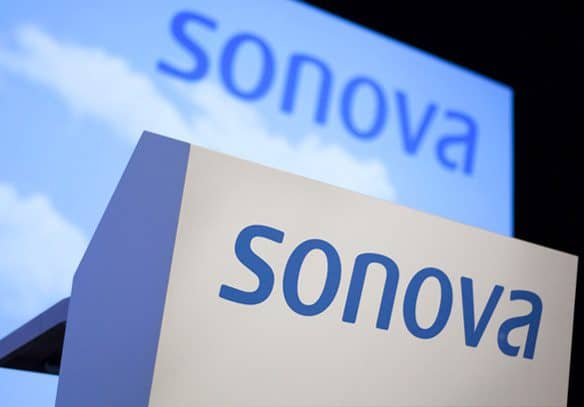 2.24 compared to CHF 1.56 last year.
Highlights of the report include:
Group sales: up 14.3% to CHF 872.4 million

Group EBITA: increase of 35.1% to CHF 187.0 million (margin of 21.4%)

Hearing instruments segment: sales of CHF 801.2 million (+10.7%), EBITA of CHF 187.6 million (+18.0 %) and an EBITA margin of 23.4%

Cochlear implants segment: sales of CHF 71.3 million (+81.8%), reaching break-even on an EBITA level

Outlook confirmed. Full-year sales growth of 7%–9% and EBITA growth of 15%?–?20% both measured at constant currencies
Lukas Braunschweiler, CEO of Sonova, comented in the press statement, "We are pleased to report strong financial results. All our businesses and major regions contributed to the top-line growth in the first half of 2012/13. Our broad and very competitive portfolio of hearing instruments and cochlear implants reflects our commitment to offer a complete range of innovative hearing solutions to all our customers. With our global footprint and our integrated strategy, we are well-positioned for future growth, both in established as well as in emerging markets."
The PDF file of the complete Semi-Annual Report 2012/13 is available on Sonova's website.

SOURCE: Sonova