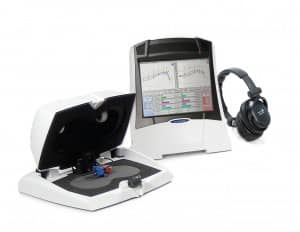 Dorchester, Ontario-based Audioscan has introduced new user-friendly software for its Verifit, Axiom, and RM500SL brands. Audioscan reports that the Verifit2 fully binaural model has more than nine new features, including time-saving data enhancements that make copying, deleting, and entering audiometric data more efficient with fewer clicks.
Audioscan further reports that all HL, BCT and UCL data are now entered for both ears on just one single screen. Symmetric losses and RECD take half as long to enter with the new Audiogram/RECD copy function. In addition, DSL fitting has received new sound field transducer types, target interpolation for incomplete audiograms, expanded targets up to 8kHz, and an extended RECD entry frequency range.
"This software release extends our brand's famous ease-of use benefits in valuable ways for the hearing care professionals that we serve,"said Audioscan President Jim Jonkman. "I am proud of the work our world-class development team has delivered across all three Audioscan product lines."
Additional refinements in the new software release include tonal targets in NAL-NL2 (all models); monitor headphone level boost (Verifit2); selectable day-of-week for calibration expiry (all models); expanded dual table view in Speechmap (Verifit2); user sound file enhancements – use USB .wav files up to 1 minute and up to 24 characters (all models); Korean speech passage (Verifit2, Axiom), and shallow CIC instrument type (all models).
Audioscan owners can download this software for their specific model at no charge by clicking on this Audioscan Link.  For more informaton and to find the location of a distributor near you, visit the Audioscan website.
Audioscan, a division of Etymonic Design, is a leading manufacturer of hearing instrument fitting systems in North America. The company manufactures the Verifit®2, Axiom®, and the RM500SLTM systems. Audioscan pioneered the Speechmap® sound visualization and the use of real speech for best-science hearing aid verification.
Source: Audioscan