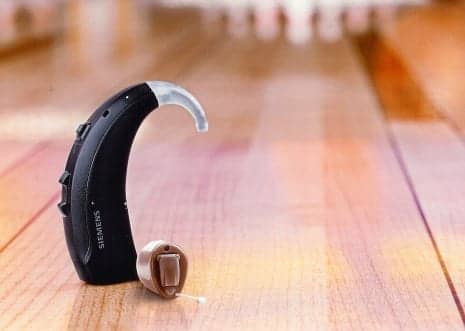 Siemens Nitro
At the European Union of Hearing Aid Acousticians (EUHA) annual Congress held last week in Nuremberg, Germany, Siemens Hearing Instruments announced the extension of its micon BestSound® Technology to super-power and invisible-in-canal (IIC) hearing instruments and expanded the existing micon portfolio to more performance levels. The expanded portfolio now includes:
• Super-power Nitro® micon BTEs and ITEs in 7mi and 3mi
• Insio™ micon IIC available this winter in 7mi, 5mi, and 3mi
• Insio micon available in 7mi, 5mi, now extended to 3mi
• Motion® micon available in 7mi, 5mi, now extended to 3mi
Nitro micon BTE has an enhanced ergonomic slim neck design making it 30% smaller. All micon BTE hearing instruments are water-resistant and dustproof (IP67 rated)—except Aquaris™ micon, which is waterproof and dustproof (IP68 rated).
In addition, Siemens micon technology reportedly includes all the industry's best-in-class features on one platform including tinnitus therapy, advanced directional microphones, and optional frequency compression. Nitro micon delivers up to 82 dB of gain with superior component stability, allowing for higher gain in lower frequencies and smarter feedback cancellation, according to Siemens.
Nitro also has comprehensive connectivity options including Bluetooth® wireless connectivity, T-coil, Autophone, and optional audio shoe for DAI input. All this combined with an LED indicator and safety options makes Nitro the ideal super-power instrument for all ages.?
Also announced is the addition of two product families to Siemens' "Essential" portfolio, combining smart technology and durability at a value price:
• Orion™ in BTE, RIC, and custom models
• Sirion™ in BTE and custom models
For more information, visit http://www.usa.siemens.com/hearingnews.
Source: Siemens Hearing Instruments