GN ReSound provided details and an impressive demonstration of ReSound LiNX™, a new premium "Made for iPhone" (MFi) hearing aid, at last week's International Congress of Hearing Aid Acousticians (EUHA) held in Nuremberg, Germany. LiNX is designed to take Surround Sound by ReSound™ to an unprecedented level, while representing ReSound's third generation of 2.4 GHz wireless technology based on the all new smartRange™ chipset.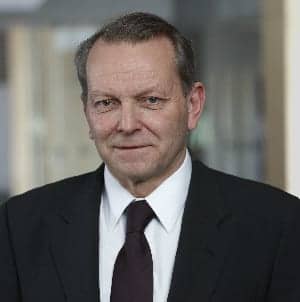 Lars Viksmoen
ReSound says that, for the first time ever, hearing-impaired people will be able to stream music and phone calls directly from an Apple iPhone to their hearing aids when using ReSound LiNX™. The streaming is possible without any intermediary body-worn device that can call attention to hearing loss.
"ReSound LiNX again underlines our core strength of bringing breakthrough innovations to the hearing impaired, making them consumers with choices rather than patients with challenges," said GN ReSound CEO Lars Viksmoen in a press statement.
The new device also provides an unprecedented sound experience taking Surround Sound by ReSound™ to the next level, according to ReSound. LiNX has been developed to meet the high quality and usability requirements of "Made for iPhone" hearing aids, and is also said to provide users with a power-efficient, high-quality digital audio experience.
The new receiver-in-the-ear (RIE) product, which reportedly fits more than 90% of all hearing losses, will be rolled out in a limited market release during December, with a full global launch in the first quarter of 2014.
Source: GN Store Nord A/S