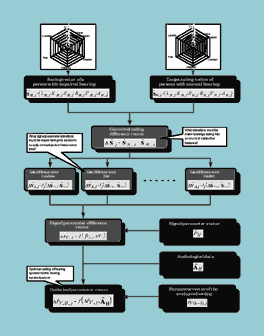 The year 2004 brought with it many new products, events, and landmarks to the hearing industry. As the year comes to a close, The Hearing Review asked several companies to comment on what they viewed as their major achievements, milestones, and corporate highlights during 2004, and what products, services, and announcements might be expected from their companies during 2005. Here's a look at their perspectives on the past year and the year to come. Additionally, the "HR Headlines" provide a sampling of just a few of the news items, announcements, and related articles that made it onto the pages of HR during 2004. For more information on these companies' products and offerings, use the contact information at the end of each company entry, or use the circle numbers that correspond to the Reader Service Card found on pages 18 and 70 of this issue.
Apherma Corp.
Looking Back at 2004…
The most significant addition to the Apherma product line in 2004 was the fall release of its first 100% digital Behind-the-Ear hearing aid models. These include an "M" version for mild-to-severe losses, and a "B" version for moderate-to-severe losses. Available in three technology levels (100T, 160AT and 180AT), each is powered by Apherma's proprietary DSP chip, with six channels of WDRC at a lightening-fast 8MHz processing speed.

New to the OptiMax fitting software in 2004 was the addition of Foresight Fit™, a unique fitting tool, designed to predict, in real-time, improvements in speech intelligibility. Based on the ANSI standard for the Speech Intelligibility Index, dispensing professionals can use Foresight Fit as a guide in follow-up visits to find the best speech intelligibility settings in minutes.
Also in the fall of 2004, Apherma created the Hearing Aid Selection Guide (see illustration) in answer to requests from dispensing professionals looking for sales tools and post-consult support literature to assist in encouraging patients to try amplification.
Moving Forward to 2005…
In 2005, Apherma will release its next generation in high performance digital signal processing chips, as well as improved algorithms for signal clarity.

At the Washington DC, AAA Convention in April, Apherma will unveil its most exciting new product yet: "Evolution"—a six-channel 100% digital online upgradeable hearing aid. Evolution will be available in all styles, CIC through BTE, with six channels of WDRC standard for all base models. Dispensing professionals purchase a base model, then "build" to the technology level desired by downloading the appropriate Apherma algorithms. This ability to create a hearing aid "on the fly" will present unique marketing opportunities for dispensing professionals while increasing the flexibility in product options for patients and their budgets.
Apherma Corp.
Sunnyvale, Calif
www.apherma.com; (877) 274-3762
HR Headlines
"An Online Hearing Screening Test," by Z Hou & H Dai (Oct, p 48)
Apherma offers digital line at AAA (Feb, p 56)
Introduces AEC: Adaptive Echo Cancellation (March, p 78)
AEC available in ITE instruments (April, p 62)
Apherma's Bruce Birkhold comments on industry (July, p 52)
---
Bernafon
Looking Back at 2004…
Bernafon, Swiss manufacturer of Innovative Hearing Solutions, is proud to announce Neo—a new digital hearing instrument family. Neo is the first product on the market to offer a complete package of high-end features in an affordable instrument, making the benefits of the most advanced technology available to a wider range of hearing impaired people.

Neo's advanced 5-channel digital signal processing is enhanced by the high-end features you would normally expect to find in only the most expensive products. Adaptive Noise Reduction operates in eight separate frequency bands to increase listening comfort in noisy environments. OpenFit™ reduces the occlusion effect and provides a natural and comfortable sound quality to the client's own voice. Adaptive Feedback Cancellation ensures that whistling is not a problem. Soft Noise Management™ is available to decrease annoyance from low-level, everyday background sounds. Directionality, FM compatibility, and DAI are available to improve the signal-to-noise ratio for better speech understanding in challenging listening environments. Two listening programs, enhanced telecoil options, beep indicators, and a convenient push-button control make Neo user friendly. These are the features you need to satisfy your clients. Now, they are available at an affordable price.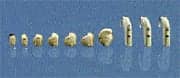 A full range of Neo instruments is flexible enough to fit almost any degree and configuration of hearing loss. Neo's attractive, European design is available in four colors. Three BTE models and seven custom models ensure that there is a Neo instrument to suit every client.
Programming Neo is easy and intuitive with OASIS plus, Bernafon's intelligent fitting software. A unified fitting flow, common to all Bernafon digital products, saves you time. Specially designed TriQualizer controls for Neo ensure superior fine-tuning accuracy in an easy-to-use format.
Moving Forward to 2005…
Bernafon will continue its success with Symbio XT, the first ChannelFree™ high-end hearing system. Learn more by contacting your Bernafon representative or visit the Bernafon Web site at www.bernafon.com.
Bernafon
Somerset, NJ
www.bernafon-us.com; (888) 941-4203
HR Headlines
Smile Plus mid-level digital family (March p 78)
Symbio XT—Enjoy the Music of Life brochure (Nov, p 44)
"Fitting and Evaluating a Hearing Aid for Recipients of a Unilateral Cochlear Implant: The NAL Approach," by TYC Ching, M Hill, H Dillon & E van Wanrooy (July, p 14)
See also: AAA (Feb, p 57) and IHS (July, p 36) Conventions.
---
CareCredit

Looking Back at 2004…
CareCredit, a leading patient financing program, is committed to partnering with practices to increase sales of optimal hearing technology through education, support, and new product innovations. In 2004, the company introduced Pre-Approval, an exclusive, innovative option that allows practices to know in advance whether most patients will be approved for financing prior to the care and fee discussion. With Pre-Approval, practices can help more patients get optimal hearing aid technology by offering a financial solution at the same time they present recommendations. In addition, CareCredit added to their already comprehensive Practice Resource Center new large-print patient brochures and patient Presentation Charts, all designed to help practices promote and present financing options.

Moving Forward to 2005…
CareCredit will continue to provide practices with information, programs, and resources that enable them to effectively use financing to enhance acceptance of optimal hearing care. The company will be releasing to enrolled practices new tools including scripting, proven presentation techniques, No Interest office displays for the waiting and consultation rooms, and window decals. CareCredit's popular educational CD series featuring leading consultants and doctors includes new additions Gyl Kasewurm, AuD, and Roxann Bonta. Kasewurm shares her ideas on how practices can increase satisfaction and ensure patients have a positive experience in "Enhancing the Patient Experience." Bonta discusses becoming the expert and resource on hearing health in "How to Get More Customers Through Your Door." Contact us for these or other free educational audio programs by calling 800-300-3046, ext. 4519.
CareCredit
Anaheim, Calif
www.carecredit.com; (800) 300-3046
HR Headlines
"How to Allow Patients to 'Test Drive' Their Hearing Aids Before a Purchase" (June, p 37)
"Providing Payment Options Through Third-Party Financing",
by Melody Martin (Sept, p 50)
Web site shows how to increase care (Jan, p 48)
CareCredit VP Robert H. Morris comments on industry (Apr, p. 60)
Also see: AAA Convention (Feb p 56), New brochure (March p 80), IHS Convention (July p 36), New literature (Nov p 44)
---
Entific Medical Systems USA
Looking Back at 2004…
Entific Medical Systems USA had a very busy year in 2004, working to raise awareness about the BAHA® system and its treatment indications, providing extensive training opportunities for medical professionals, and reaching out to those affected by a hearing loss and who can benefit from this unique treatment option.

A nationwide community education campaign welcomed hundreds of people affected by a hearing loss who could benefit from the BAHA system. Traveling to different states and involving participation by some of the country's top ENT physicians, the series of seminars featured an overview and background about the BAHA system and a look at who can benefit from the product. The campaign also allowed people to demonstrate the treatment through the use of a unique test headband that simulates bone conduction.
This year brought the introduction of the BAHA® FAST System, which made the surgery more efficient by significantly reducing surgical time. Extensive effort was also put toward training medical professionals on the BAHA system surgery. And throughout 2004, Entific hosted or participated in several training courses and posted three interactive training courses on Audiology Online.

Moving Forward to 2005…
In 2005, Entific USA will again focus efforts on education and awareness, aiming to expand its schedule of information seminars to include visits to many more states and providing additional opportunities for medical professional training. Product enhancements are always an important part of Entific USA's growth and 2005 will be no different. Research will continue on ways to improve the components of this unique treatment option.
Watch www.entific.com and HR for product and company updates in 2005. For more information about the BAHA system, call (888) 825-8484 or email [email protected].
Entific Medical Systems USA
Columbus, Ohio
www.entificusa.com; (888) 825-8484
HR Headlines
"Etiologies and Treatment Options for Sudden Sensorineural Hearing Loss," by JN Fayad & A De La Cruz (Dec 03, p 20)
"The Diagnostic and Treatment Dilemma of Sudden Sensorineural Hearing Loss," by JJ Wazen & SN Ghossaini (Dec 03, p 38)
Detailed information on BAHA (Jan, p 48)
"Tributaries to the River of Audiology," by J Duffy (May p 40)
Also see: AAA Convention (Feb, p 57), Stars in the Field: Schneider, Bramlet & Castle (May, p 48).
---
Frye Electronics
Looking Back at 2004…
Frye Electronics continued to make changes and improvements to its new top-of-the-line 7000 Hearing Aid Test System. One of the most important improvements released is the provision of RS232 commands so that the 7000 can be connected with our WinCHAP data base program. Since WinCHAP is our connection to the NOAH 3 database, it makes the 7000 NOAH compatible. In addition, the RS232 commands can be used to modify or design other custom programs.

Frye Electronics also released the JIS test sequence at the end of the year. Other changes have provided the user with the ability to customize their own test sequences.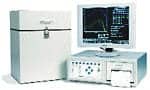 Two major improvements were made to the FONIX FP35 Analyzer in 2004. The Coupler Target and Coupler EarSim screens were added, including a speech banana and a display of maximum peaks for live-speech testing when the real ear and composite options are on the instrument. The second big improvement is the addition of the VGA monitor option. These changes can be added to existing instruments.
Moving Forward to 2005…
In 2005, Frye Electronics will make the ANSI S3.22-2003 test sequence available for all of our current instruments. Frye Electronics also is committed to adding the NAL NL-1 and the DSL I/O, in its newest form, to the 7000. Additionally, we will continue to work with custom programmers to give them the tools they need to make their programs compatible with the FONIX 7000.
Frye Electronics
Tigard, Ore
www.frye.com; (800) 547-8209
HR Headlines
"How to Verify Directionality with Real-Ear Measurements in 5 Easy Steps," (June, p 38)
FONIX hearing aid analyzers and audiometers and Frye Electronics Museum featured on Web site (Jan, p 49)
Stars in the Field: Bailey, Stein, Gibbons & McKinney (May, p 48)
Also see: AAA Convention (Feb, p 57), IHS Convention (July, p 37), New FONIX Catalog CD (Nov, p 44)
---
Gennum Corporation
Looking Back at 2004…
The launch of Voyageur™—Gennum's multi-processor programmable DSP platform for the hearing instrument industry—was a significant event in 2004. With breakthrough performance and processing capabilities, Voyageur enables new opportunities for advanced algorithms in the ultra-low-power marketplace. Voyageur is supported with a comprehensive development kit, including GUIDE™, a complete firmware development/debugging environment.

Launched in the last quarter of 2004, Venture™ is Gennum's first pre-configured product on the Voyageur platform. Combining the power and capabilities of Voyageur, together with SoundDesign™ Advanced Research, Venture delivers cutting-edge features and high performance. Venture's adaptive noise reduction preserves perceived speech levels without causing distortion. It monitors noise levels independently in 128 individual bands. This strategy also employs advanced psychoacoustic models to eliminate audible noise and reduce the amount of audible artifacts introduced by the noise reduction algorithms.
Based on an advanced feedback cancellation method, Venture's adaptive feedback reduction algorithm provides increased maximum stable gain, unlike other feedback reduction strategies. Additionally, it provides rapid adjustment for dynamic feedback situations and immunity to tonal inputs.
Moving Forward to 2005…
The Voyageur platform will be further enhanced in 2005 with the inclusion of Gennum's forthcoming ultra-low power wireless technology. To be made available as an integrated solution with the Voyageur platform, and also as a stand-alone product, Gennum's new proprietary standard will bring wireless capabilities to the hearing instrument market. This ultra-low power wireless capability will enable many new technologies, such as binaural audio processing, wireless fitting, and wireless streaming audio applications.
Gennum Corp
Burlington, Ontario
www.gennum.com; (905) 632-2996
HR Headlines
Gennum's GenBlue Bluetooth module highlighted on corporate Web site (Jan, p 65)
Innovations in…Signal Processing (Jan, p 54)
Gennum's Senior VP Gora Ganguli elected HIA Secretary/Treasurer (Apr, p 14)
Gora Ganguli comments on industry (July, p 46)
---
GN ReSound

Looking Back at 2004…
The GN ReSound Open Portfolio of products was embraced by hearing healthcare professionals in 2004. Open fittings provided increased comfort and satisfaction to their patient base. Occlusion caused many potential hearing instrument patients to reject amplification completely, or to settle for a monaural fitting when a binaural fitting is more appropriate. The innovative software and hardware elements of the GN ReSound Open Product Portfolio allowed hearing healthcare providers to recommend Open fittings for a wider range of hearing losses and increase levels of patient satisfaction among their patients.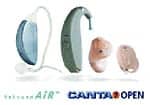 GN ReSound Open instruments are incredibly comfortable for the user to wear. All Open instruments are built with wide open vents or domes to virtually eliminate occlusion as an issue. The AIR60 BTE and Canta Open custom products are virtually invisible and help overcome the cosmetic objections to hearing instruments. Additionally, the patented GN ReSound Digital Feedback Suppression helps you provide all of the high-frequency gain you need without annoying whistling.
Moving Forward to 2005…
2005 will bring even more advancements into the GN ReSound Open Product Portfolio, expanded fitting ranges, and more comfortable hardware solutions, along with verification systems that provide the hearing care professional with new and exciting tools to address your patients' needs.
GN ReSound
Bloomington, Minn
www.gnresound.com; (800) 248-4327
HR Headlines
"Two-in-One Custom Hearing Aids Made Possible by Software-Based DSP Platform," by LA Christensen, DM Russ & B Siu (March, p 68)
"How to Gain More Fitting Flexibility with an Open Platform Hearing Instrument System" (June, p 39)
GN ReSound designs honored with Janus 2003, Danish Design Prize 2003, and MCA multimedia award (Feb, p 10)
ReSoundAIR incorporates ComforTec (Apr, p 62)
Richard Jackson named president of GN ReSound US (Apr, p 10)
Several new features added to Canta line (Oct, p 52)
---
Interacoustics USA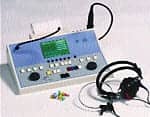 Looking Back at 2004…
Looking back over a year of diagnostic audiometry, Interacoustics found a niche with hearing care professionals who need a portable, clinical unit: the AA222 Audio Traveller. This lightweight, clinical audiometer/middle ear analyzer combo includes full complements of diagnostic middle ear analyzer tests plus two-channel diagnostic audiometry in one unit. The instrument's "endless airflow" engineering is an advantage when working with patients for whom a tight seal is difficult to obtain. Air, bone, speech, and free-field testing are standard, as well as the ability to conduct binaural recorded speech tests and tests for central auditory processing and hearing aid evaluations.

Printing test results is simple using the internal printer or by connecting to a laptop for storing and printing reports using NOAH. With a durable carrying case that holds accessories, professionals use it in outreach programs and for toting between locations. Even when not taking the AA222 on the road, it's ideal for an office with limited space.

Moving Forward to 2005…
The future is Affinity. Elegantly designed to outperform all other current systems, the Affinity emerges as the product of choice for any contemporary hearing aid fitting office. With flexible Windows-based software, the Affinity can be tailored to fit your needs as a Hearing Instrument Test system, Real Ear Measurement system, or audiometer while connected to a PC. Customized test protocols are up-to-date with current hearing aid manufacturers' test specifications.
Interacoustics USA
Eden Prairie, Minn
www.interacoustics-us.com; (800) 947-6334
HR Headlines
"How to Perform the Masking Level Difference (MLD) Test for a Fast Lower Brainstem Evaluation," (June, p 39)
Universal Acoustic Impedance Probe (Feb, p 66)
Stimulus Generator for VO25 VNG system (Dec 2003, p 50)
Also see: AAA Convention (Feb, p 59), OtoRead OAE color brochure (Dec 2003, p 47)
---
Oticon Inc

Looking Back at 2004…
2004 was a very special year for Oticon. It was the year we celebrated our 100th Anniversary! The main event in this celebration was in June at an educational symposium in Copenhagen. About 800 dispensing professionals from around the world attended this symposium to celebrate our milestone and focus on important developments in hearing care. In the US, Oticon awarded 100 centenarians a pair of Oticon hearing aids and awarded 100 scholarships to audiology students.

January 2004 started with the release of Atlas Plus and GO. Atlas Plus has been successful because of its winning combination of OpenEar Acoustics and fitting flexibility, features previously only available in the most expensive hearing aids. GO combines ease of use and reliability. These introductions made Oticon's quality digital hearing care available in all price levels.

The major product introduction during our centennial year was the introduction of the first hearing aid with artificial intelligence—Oticon Syncro. A hearing aid that thinks and makes decisions marks a quantum leap for digital technology and has created a new milestone for hearing instruments. Syncro is supported by a new multimedia approach to counseling clients, as well as a real-time view of how Syncro's Artificial Intelligence works. These new counseling approaches use technology to involve the client and their families in the hearing care experience.
Moving Forward to 2005…
The excitement won't end in 2004. 2005 will be marked by new advanced counseling software, a range of new business support tools, advanced practice management opportunities and multiple product introductions.
Oticon Inc.
Somerset, NJ
www.oticonus.com; (800) 560-1220
HR Headlines
"Maximizing the Voice-to-Noise Ratio via Voice Priority Processing," by M Flynn (April, p 54)
"Open Ear Fittings: 9 Questions & Answers," by M Flynn (March, p 58)
Annual Audiology Summer Camp Offers Gold Mine of Knowledge for Grad Students (Jan, p 60)
"Helping Consumers Choose from a Range of Technologies and Prices," by J Kothe (July, p 40)
"Oticon Celebrates Its Centennial," by KE Strom (Oct, p 22)
Special Supplement: Experiencing is Believing: Syncro (Oct issue) Also see: AAA (Feb, p 62),"How To" section (June, p 40)
---
Phonak

Looking Back at 2004…
Phonak has had a wonderful year of success. We have launched several new products, including Valeo, Perseo Open, SmartLink, EduLink, and most recently, CrosLink. All of these products have enhanced practitioners' abilities to treat their patients with technology that will fully meet their hearing and lifestyle needs. In 2004, Phonak continued efforts to offer education to hearing care professionals, by sponsoring the third International Sound Foundations Through Early Amplification Conference in Chicago, attended by over 550 audiologists from 32 countries. In addition, Phonak launched their first annual "Phonak U," a program for AuD students attended by over 160 students from 31 AuD programs. Phonak's outreach has not been limited to the hearing industry alone. We've had wonderful direct contact with consumers through our national advertising program, Duracell's "Hear the Rain" TV campaign, and extensive local news coverage in various print and broadcast media.

Moving Forward to 2005…
As in the past, Phonak is committed to bringing hearing professionals the most advanced technology available, and the coming year is no exception. You can expect a revolutionary leap in sound quality, functionality, and compatibility in the new year, with emphasis on improving hearing in the most challenging of listening situations…so keep an eye on HR and your mail box. We also expect to announce new partnerships and new programs to help practices grow in an increasingly competitive business environment.
Our primary focus has been and always will be, on serving our customers needs. Whether that customer is a hearing health professional, or a consumer suffering with hearing loss, Phonak is dedicated to leading the industry in hearing health solutions.
Phonak LLC
Warrenville, Ill
www.phonak.com; (800)777-7333
HR Headlines
"Fitting Children with a Digital Directional Hearing Aid," by A Bohnert & P Brantzen (Feb, p 50)
"Directional Benefit for Severe-to-Profound Hearing Losses," by J Tchorz & B Gabriel (Sept, p 46)
"Fine Tuning in Modern Hearing Aids," J Tchorz (Oct, p 44)
First "Phonak U" Held for Audiology Students (Nov, p 14)
Digital BTEs in 13 Different Colors (Aug, p 52)
Phonak hosts 3rd Intl Pediatric Conference (Sept, p 53)
Phonak Cycling Team Races for Better Hearing (Apr, p 10)
---
SeboTek Hearing Systems

Looking Back at 2004…
SeboTek Hearing Systems achieved an industry milestone when it introduced the patented PAC (post auricular canal), an entirely new hearing instrument style. Hearing professionals worldwide are embracing the PAC-style instruments because of their ability to provide an array of user benefits never before available in one hearing system. The impact of the PAC introduction has led SeboTek to emerge as perhaps the fastest growing company in the hearing industry.

PAC has become a favorite choice of hearing professionals because of its discreet appearance, high fidelity acoustics, and fit that is free of occlusion effects. PAC eliminates impressions, earmolds, and shell remakes and modifications, replacing that process with in-office demonstrations and same-day personalized fittings. This enhances the patients' experience and modernizes the hearing aid delivery method. Dispensing professionals find that incorporating PAC into their practice allows them to attract first-time hearing aid purchasers and upgrade experienced wearers to the latest technology—changes that increase the professionals' ability to market themselves and increase their patient base.

To meet the ever-increasing demand, SeboTek has assembled a "dream team" of seasoned industry veterans. The company increased their professional sales and audiology field training staff domestically and internationally; exponentially expanded internal operations, and research and development; moved to larger headquarters, and extended the PAC family of instruments. The company also received ISO 9001 certification and was granted the CE mark, facilitating rapid expansion to international communities.
Moving Forward to 2005…
2005 promises to be another year of large-scale growth for SeboTek as the PAC becomes more frequently regarded by hearing care professionals around the world as the preferred style of hearing instrument for a wide range of hearing losses.
SeboTek Hearing Systems
Tulsa, Okla
www.Sebotek.com; (800) 388-9041
HR Headlines
"Clinical Experience Using a Hearing Aid for TMJ-Related Hearing Problems," by CM Hall (Apr, p 50)
"How to Solve the Occlusion Effect," (June, p 41)
Upgrade of Pro-VES 4.0 software (March, p 81)
SeboTek expands to UK, Ireland, Holland (Sept, p 60)
Stars in the Field: Hill, Morris, Riggs, Johnston, Antloger, Hamm, & Searcy (May, p 49)
---
Siemens Hearing Instruments
Looking Back at 2004…
Over 125 years ago, Werner von Siemens developed the Phonophor device (a special telephone receiver for individuals with hearing loss), thereby paving the way for our dedicated work in audiology.

Siemens celebrated a milestone when it announced production of a quarter-million LasR™-made hearing aids in January 2004. LasR (Laser Accurate Scan Replication) manufacturing technology, introduced in 2001, is designed to improve quality of life and deliver advanced products with world-class quality and reliability. Siemens offers LasR shells on all of its custom-made hearing instruments.
In March 2004, Siemens announced that its online e-business Web site received a new look, new features, and a new name—mySiemens. With enhanced favorite features, added options, and a new online e-Form, mySiemens makes conducting online business with Siemens more efficient and easier than ever before.
Also in March 2004, Siemens developed the kid g-ear™ program to provide professionals—along with children with hearing loss, their family, teachers, and peers—with materials designed to make pediatric fittings a success and ensure a future of positive development for the child. The foundation of the program is the wide variety of appropriate hearing instruments, including the new PRISMA™ 2 K, the first hearing instrument designed especially for infants with hearing loss.
In late 2004, Siemens introduced the world's first binaural hearing system, ACURIS™ with e2e wireless™ technology. ACURIS hearing instruments utilize e2e wireless technology, which allows two independent hearing instruments to function as one hearing system. Included in all ACURIS models, e2e wireless synchronizes the system's core advanced digital signal processing and wearer-operated controls. With 74% of hearing instrument fittings being bilateral, this is a huge step forward in moving the industry from digital to digital wireless synchronization.
Moving Forward to 2005…
Every aspect of technology we develop has been meticulously considered. ACURIS with e2e wireless will continue to advance the industry with the introduction of new models and technologies throughout 2005 and beyond. As the first integrated binaural hearing system, ACURIS with e2e wireless will have a dramatic and positive impact on the comfort, ease of use, and total experience for hearing care professionals and individuals with hearing loss everywhere..
Siemens Hearing Instruments
Piscataway, NJ
www.usa.siemens.com/hearing; (800) 766-4500
HR Headlines
"Proving Adaptive Directional Technology Works:
A Review of Studies," by T Powers & V Hamacher (Apr, p 46)
mySiemens e-business Web site (Jan, p 50; May, p 62)
Music Pro digital aid introduced (Mar, p 78)
Siemens ads to appear in TIME magazine (May, p 10)
"How to Affectively Use CONNEXX™ to Fit Pediatrics," (June, p 60)
INFINITI Pro S and Pro Dir models introduced (Sept, p 54)
---
Starkey Laboratories Inc

Looking Back at 2004…
Starkey's popular Precision Directional Imaging™ (PDI) products, introduced in 2004, address the limitations of traditional directional systems with a variety of industry-leading benefits. They have Starkey's highest directivity indices for custom instruments. The single-microphone design reduces microphone drift issues and results in true in-the-canal (ITC) configurations. Axent II™ instruments employ dynamic switching based on sophisticated environmental sound sourcing. Starkey's PDI hearing instruments also offer low-noise performance and improved battery life. Together with the many advantages of Precision Audio Imaging™, PDI's proven technology delivers a superior directional hearing experience for both new and existing patients. .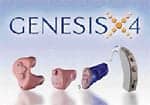 Moving Forward to 2005…
In 2005, Starkey will proudly offer two unique new products to meet an even wider variety of hearing needs. Aspect™ is our first On-The-Ear (OTE) hearing instrument. Extremely small, Aspect is discreetly placed above and behind the ear, and uses a new, open-ear interface that allows one-stop fitting of patients with mild-to-moderate high-frequency hearing loss. DaVinci™ is designed to be the most powerful digital directional BTE instrument on the market. It employs unique operational elements, improved functionality, and aesthetics. Contact us to learn more about the future of hearing care.
Starkey Laboratories Inc
Eden Prairie, Minn
www.starkey.com; (800) 328-8602
HR Headlines
National Caring Award goes to William Austin (Jan, p 57)
"Fitting Automatic Directional Hearing Instruments," by L Olson & T Trine (July, p 24)
"Is the End Near For Acoustic Feedback?" by C Pirzanski & B Berge (Apr, p 18)
"How to Ensure Listening Comfort for Patients" (June, p 60)
DP2000 OAE system offered by Starkey Labs (Feb, p 66)
Starkey Labs awarded best design paper at 2004 DVCon (July, p 10)
Lexis honored with ID Magazine's Design Distinction Award (July, p 54)
Starkey matches AFA Foundation donations (June , p 48)
Elton John Headlines Starkey Foundation Gala (Aug, p 10)
---
Unitron Hearing
Looking Back at 2004…
Unitron Hearing offers a special thank you to the hearing professionals who have contributed to our substantial growth in 2004.

Unitron Hearing delivered new products in 2004 that provided more features at an outstanding value. Liaison, our premium digital, utilizes the latest technology to automatically adapt to each listening environment. The new Unison Series, Unison 6, Unison 3, and Unison Essential added even more features to our successful entry-level digital line. The WiFi Mic System, a new wireless digital CROS/BiCROS system, successfully delivers wireless freedom plus digital performance.
Unitron Hearing's new marketing support program provides hearing professionals with successful tools to reach potential customers.
Moving Forward to 2005…
Unitron Hearing will offer even more in 2005, with exciting product launches and new service initiatives.

New additions to our digital family include Breeze, an economy trimmer digital, available in early 2005. Breeze is easy to fit, easy to use, and easy to afford. Also in early 2005, the new digital Unison series will expand to include a high power 675 BTE (76 dB gain and 138 dB output). This high-power addition will be offered in Unison 6, Unison 3 and Unison Essential BTE's. In the fall of 2005, the successful WiFi Mic System will include an ITE-to-ITE system.
Unitron Hearing is realigning customer facing groups to focus on regional needs. New customer care teams will provide enhanced services to all customers.
You can expect even more from Unitron Hearing in 2005.
Unitron Hearing
Plymouth, Minn
www.unitronhearing.com; (800) 888-8882
HR Headlines
"The Need for Fine-Tuning Adaptive Hearing Aids," by D Hayes (Sept, p 40)
"How to Fit an Active Patient Using the Dynamic Sound Scene in Liaison" (June, p 61)
Unitron President Brian Kinnerk comments on the hearing industry, (March, p 76)
Post-grads receive Dome information services in grant through
Unitron (June, p 48)
Kids Klub Web site offered by Unitron (March, p 81)
New Unison product line offered (Sept, p 54)
Also see: AAA (Feb, p 61) and IHS (July, p 39) Conventions, Web site review (Jan, p 50), & Unison brochure (Nov, p 45)
---
Westone Laboratories
Looking Back at 2004…
Marking our 45th anniversary in the industry, 2004 was a momentous year for Westone. We celebrated the landmark with a renewed commitment to what brought us to this point: responding swiftly to the needs of our customers and keeping an eye on what's down the road.

For several years, Westone has been working with the Air Force Research Laboratory to develop a custom communication solution for high-noise environments such as jet cockpits. In 2004, that collaboration led to the ACCES system being used in SpaceShipOne, the first privately manned spaceship to reach 328,491 feet. Westone also produced and distributed a new series of eight tri-fold product category brochures, designed to promote individual practices through consumer education. We partnered with various hearing instrument manufacturers to build custom solutions for their new products. And, as always, we continued to develop attractive and interesting designs and material combinations for our earmolds. Our new clinical supplies and consumer products both help our customers keep their costs in line and provide additional profit centers.

One of our most exciting introductions of 2004 was Conversor®—a personal wireless FM assistive listening device that offers users virtually unlimited versatility. Conversor focuses on desired sounds, filtering out unwanted background noise and greatly enhancing sound-level and clarity. For use with t-coil equipped hearing aids or cochlear implants, as well as binaural headsets, Conversor enables easy listening and relaxed conversation in any situation.
Moving Forward to 2005…
The success of Conversor has inspired additional research and design. Special demonstration Conversor units will be available shortly, offering the same great features of a retail unit at a demo price. In 2005, new design and color options will be introduced. Conversors designed for specific uses (eg, for TVs) will become available, along with a wider range of options for Conversor use without hearing aids.
Westone's military ACCES activities will also expand in 2005. We will continue to work with professionals who take advantage of our FIT technology for earmolds. And Westone Music Products will introduce improved and redesigned Universal Series monitors. Most of all, in our 46th year, we'll continue to treat our customers like we have for the first 45—as a valued part of the family. See you then!
Westone Laboratories
Colorado Springs, Colo
www.westone.com; (800) 525-5071
HR Headlines
"How to Promote Your Practice's' Services" (June, p 62)
Westone CEO Randy Morgan comments on industry (Jan, p 52)
Multi-application coiled communication tubes (Feb, p 66)
Also see: AAA (Feb, p 62) and IHS (July, p 39) Conventions