The Academy of Doctors of Audiology (ADA) will hold its 2008 Annual Convention from November 6 to 8 at the Green Valley Ranch Resort in Las Vegas. The following descriptions were supplied by the respective companies and are furnished as a preview of convention exhibits. For more information about the ADA Convention and its schedule of events, visit www.audiologist.org or contact (866) 493-5544.
American Hearing Aid Associates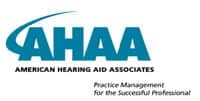 AHAA offers its nationwide network of more than 2,000 independent hearing aid professionals a virtual franchise without loss of autonomy. AHAA services include customized business/marketing plans and materials, owner/staff training, and consolidated purchasing and billing. AHAA's "Strategic Solutions" services provide prospecting, funding, business training, and recruiting support to help independent providers expand through acquisition. Its Web site, AHAABizLink.com, gives its members comprehensive business reporting, marketing, and practice-building solutions. (800) 984-3272; www.ahaanet.com.
AuDNet Inc

AuDNet Inc is a national audiology provider network that focuses specifically on promoting audiology care to the American public and educating people to recognize and demand the hearing care provided by those who hold a clinical degree in audiology. Our booth will feature AuDNet's dynamic national audiology marketing in action. Learn how you can see more patients and increase the value of your practice as a member of this audiology-focused provider group. (952) 953-9533; www.aud-net.com.
Beltone Electronics

Beltone Reach is the industry's first digital hearing instrument with Smart Beam Steering. This features works together with Speech Spotter to automatically initiate the directionality and adjust the beam width when speech signals are challenged by noise sources. Reach also features the Tinnitus Breaker, a tool that produces low-volume white noise that, combined with counseling, makes distressing tinnitus sounds less noticeable. Stop by the Beltone booth to learn more about Reach and available partnership opportunities. (800) 621-1275; www.beltone.com.
Comfort Audio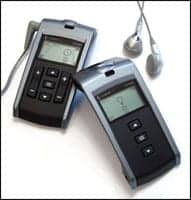 Comfort Audio, long considered an international leader in assistive devices, features Comfort Contego HD, a wireless, digital, secure, high-definition FM system. It can be used together with hearing aids equipped with a t-coil, or by users with mild hearing loss using a headset or earphones. Get the "Audiologist's Starter Kit," which provides audiologists with two of Comfort Audio's most popular ALDs for resale, and two to keep for demonstrations. (847) 656-5450; www.comfortaudio.us.
Discovery Hearing Aid Warranties and Repair

Discovery Hearing Aid Warranties provides loss, damage, and/or component failure coverage for all makes and models of hearing aids, including processors for cochlear implants and bone anchored hearing aids. A unique compensation plan generates continuous extra income for dispensing professionals who recognize the importance of protecting clients' hearing aids while building long-term dispenser/client relationships. Discovery Hearing Aid Repair is a quality, rapid response, full-service repair lab for older and newer aids. (800) 525-7936; www.discoverywarranties.com.
EarQ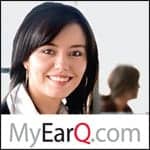 What's your EarQ? If you're looking for effective marketing, staff training, business development, funds, or audiology support, the EarQ Group has the knowledge and resources needed to help your practice grow. Our goal is to support private practice. Call (866) 432-7500 and ask for a business advisor, or visit MyEarQ.com—login: growmypractice; password: today.
Ear Technology Corp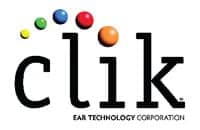 Be among the first to learn about breakthrough technology to debut in TransEar 380HFD. Meet Clik, the revolutionary open-fit hearing instrument. Clik's cable-free programming will help you fit more patients in less time without sacrificing quality. And see Zephyr, the newest member of the Dry & Store family, at a most attractive price point. Our hallmark is innovation. We're Ear Technology. Helping people hear better, every day. (800) 327-8547; www.eartech.com.
Electone Inc

Visit Electone's booth to learn about the company's new Figaro line of digital hearing instruments. The Figaro circuit is available in 4-channel and 2-channel configurations. The instruments feature anti-phase feedback cancellation, adaptive active noise reduction, and 12 programmable parameters. The line also includes four behind-the-ear models, including directional open-fit BTEs. The company will introduce programmable versions of its Tango BTE line. Tango PRO Power (133/73) and Super Power (138/80) feature anti-phase feedback cancellation, output compression, and microphone noise reduction. (407) 831-2555; www.electoneonline.com.
ESCO

ESCO is an industry leader in providing loss and damage insurance for hearing devices. Together with The HELPcard, ESCO offers solutions that help practitioners establish long-term relationships with their patients. Our financing and insurance programs are complemented by several innovative, practice-building programs, such as patient reminder, recall, and retention plans designed to help you grow your business and enhance your professional image. (800) 992-3726; www.earserv.com.
Hal-Hen Co Inc
Celebrating our 62nd year, Hal-Hen features more than 4,000 items for your hearing health care practice, including: assistive devices, personal communicators, FM systems, Bluetooth/loop systems, impression materials, batteries, diagnostic equipment, video and conventional otoscopes, Earlites, earmold/fitting supplies, educational materials, tools, kits for cerumen management, and over-the-counter pharmaceutical products. Our newly designed Hearing Healthcare accessory center features 14 of our most popular products. Visit us for samples, demonstrations, and special offers. (800) 242-5436; www.halhen.com.
Hearing Components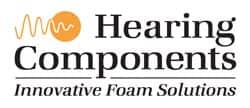 Hearing Components enthusiastically launches Comply Foam Dome, the latest in innovative foam solutions. Engineered as an alternative to domes and custom molds for thin-tube and receiver-in-the-canal BTE applications, it provides a secure fit and is available in three ultra-soft foam versions to extend the fitting range from mild-to-severe losses. Stop by our booth for a demonstration of the product and see what a complete line of innovative instant-fitting solutions can do for your practice. (800) 872-8986; www.hearingcomponents.com.
The HELPcard

The HELPcard, a nationwide health care finance company, introduces a new, low-interest promotional option. As long as payments are made on time, consumers can pay out the purchase of hearing aids at 9.9% interest for the life of the loan. Hearing professionals are able to offer this option to patients without paying an additional promotional fee. To find out more information, stop by our booth at the ADA show. (888) 750-6793; .
Interacoustics

Interacoustics offers a full line of hearing and balance solutions. The company's focus is to provide hearing health care professionals with the complete solution. Visit the booth at the ADA convention to learn more about specialized solutions, including fitting, dispensing, pediatric, portable, balance/vestibular, and networking. Interacoustics is the world's largest supplier of audiometric equipment, with more than 40 years of delivering reliable, state-of-the-art audiometric equipment. (800) 947-6334; www.interacoustics-us.com.
Maico Diagnostics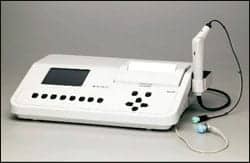 Maico Diagnostics provides affordable diagnostic testing for the middle ear. Middle ear analyzers are built to meet the demands of clinics and hearing specialists who provide diagnostic testing. Offerings include diagnostic or screening tympanometry, manual and automatic pump control, reflex decay testing, ipsi and contra reflex testing, intact eustachian tube function testing, and several high-frequency probe tones. (888) 941-4201; www.maico-diagnostics.com.
MedRx Inc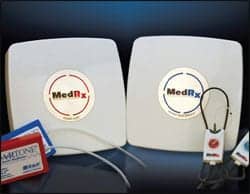 The MedRx crew invites ADA convention attendees to visit the booth and participate in hands-on demonstrations featuring new offerings in audiometric equipment. On display will be a new generation of live speech mapping and diagnostic audiometer systems, various video otoscope systems, hearing instrument restoration systems, and a new directional hearing instrument test chamber. MedRx equipment is a sure bet in any hearing health care practice. (888) 392-1234; www.medrx-usa.com.
Micro-Tech Hearing Instruments

Stop by our booth to experience the latest advances from Micro-Tech Hearing Instruments, including Curve, a powerful RIC instrument that patients are raving about. Curve is powered by BluWave Signal Processing, which ensures that your patients get the best possible performance in a variety of environments. Features such as Integrated Real Ear and Auto Path work in concert to make fitting fast and accurate, while an optimal patient experience is achieved with best-in-class features like Directional Speech Detector and Active Feedback Intercept. (952) 995-8800; www.mthearing.com.
Oaktree Products Inc

Oaktree Products will be showcasing practical solutions for all of your business needs. Visit the booth and learn about specific listening solutions for your non-hearing instrument-wearing patients and exciting communication devices to complement patients with manufacturer-specific instruments as they relate to optimizing cell phone, TV listening, and daily communication. Experience the latest in video otoscope technology with hands-on demonstrations of the Dino-Lite and MacroView otoscopes, while learning about the other new products available. (800) 347-1960; www.oaktreeproducts.com.
Oticon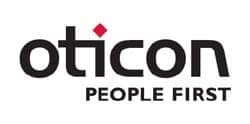 See what happens when Oticon combines emotionally compelling design with the most advanced technology in hearing care. The new Oticon Dual range of devices also offers your practice effective new approaches to attracting more reluctant first-time users and upgrading experienced hearing aid wearers. Learn how you can use Epoq Power RITE and Vigo Power RITE to offer patients with severe hearing losses significantly better hearing, wireless connectivity to external devices, and amazing cosmetics. (732) 560-1220; www.oticonusa.com.
Otometrics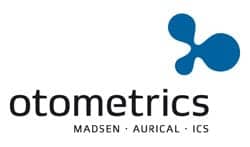 Otometrics is the world's leading manufacturer of hearing and balance assessment instrumentation and software. Its extensive product portfolio ranges from infant screening applications and audiologic diagnostics, to balance testing and hearing instrument fitting. Visit the company at ADA for a demonstration of its acknowledged and truly integrated MADSEN and AURICAL solutions. (800) 289-2150; www.otometrics.com.
Otovation LLC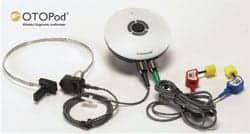 Otovation develops audiometers that are benchmarks for portable and affordable computer-based hearing testing. The company's Symphony software platform, the patented, wireless OTOPod diagnostic audiometer, and the upcoming OTOSphere clinical audiometer line of instruments offer the best tools that provide accurate and efficient testing. Otovation offers labor-saving features, such as customized automated test protocols, automatic contralateral masking, multiple headset configurations, NOAH compatibility, and compact size. (866) OTOVATION; www.OTOVATION.com.
Phonak LLC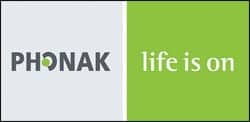 Exélia is the new benchmark in premium performance, continuously and instantly optimizing hearing instrument benefits in real time to provide seamless natural hearing. Patients benefit from feedback-free listening, and the myPilot remote allows users to control their hearing focus, which is ideal in a car. The instruments also provide easy access to modern Bluetooth devices when combined with an iCom streaming device. (800) 777-7333, ext 5112; www.phonak.com.
Premier Micronutrient Corp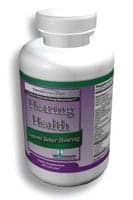 PMC will feature Hearing Health complete daily supplement. It reduces oxidative damage and inflammations, which are critical factors in hearing disorders. The unique formulation will provide your practice with the most effective biologic protection strategy for your patients. Please visit the PMC team at our booth, and don't miss Chief Medical Officer Gerald M. Haase's presentation on the role of antioxidants in hearing therapies on Friday, November 7, at 2:45 pm. (888) 606-8883; www.mypmcinside.com.
Rayovac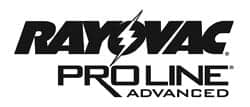 As a hearing care professional, you need business partners who are committed to both you and your patients. Rayovac invests in your business by offering powerful products that meet all of your patient needs—Standard Zinc Air, Extreme Performance, Cochlear, and our new mercury-free hearing aid batteries. These products are supported with customized programs to build your practice. Our dedicated product consultants are knowledgeable about the industry and responsive to your business needs. Contact us to learn more. (800) 356-7422; www.thepowerofhearing.com.
ReSound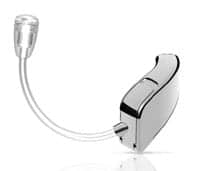 be by ReSound is the first open, instant-fit, completely-in-the-ear instrument in an entirely new category—invisible open technology. The new instrument is unlike anything else in the industry, and consumers are responding to it. Stop by ReSound's booth to learn about the consumer marketing campaign behind be—and how you can bring new patients through your doors. (800) 248-4327; www.TrybebyReSound.com.
Rexton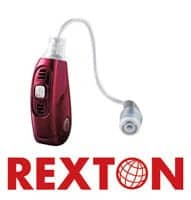 Visit Rexton's booth to learn more about the company's versatile product line. Rexton will be introducing Gem, its new miniature, 10A receiver-in-the-canal BTE. Gem boasts a feature set including Sound Locator, wireless technology, Sound­Smoothing, and multiple automatic features. If your customers are searching for an unconventional hearing aid, and they are ready to take the next step toward better hearing, Gem could be the perfect instrument for them. (800) 876-1141; www.rexton-online.com.
Siemens Hearing Instruments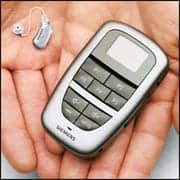 This year, Siemens Hearing Instruments asked, "What if we stop focusing on ears and start focusing on the people they are attached to?" Siemens looked at the individual needs of people with hearing loss—from growing children to active Boomers—to develop a range of new products that provide "Answers for Life!" At the ADA Convention, stop by the Siemens Booth to see the full portfolio of hearing instruments that provide "Answers for Life!" (800) SIEMENS; www.siemens-hearing.com.
Sonic Innovations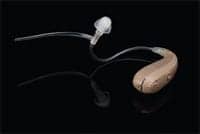 Now, Velocity is available in the smallest fully featured BTE that delivers incredible fitting flexibility in terms of hearing loss configuration and lifestyle needs. Velocity is also available in a full range of products designed to fit every lifestyle and budget. Each Velocity configuration offers unique features tailored specifically to the patient's communication needs. Velocity provides the fitting flexibility that hearing care professionals need to help their patients achieve their specific hearing goals. (888) 423-7834; www.sonici.com.
Sonus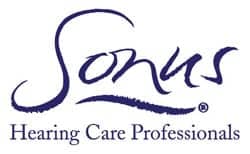 Focusing on programs designed to positively impact the business success of its members, the Sonus Network serves as a model of excellence and offers advantages and benefits that aren't available elsewhere. Benefits include discount purchasing, the Sonus Savings Program, national and local marketing support, patient database management systems, educational programs that provide CEUs, and access to the managed-care market. Stop by the Sonus booth to learn more and receive your free gift. (888) 447-0443; www.sonusnetwork.com.
Starkey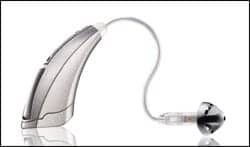 Starkey will feature Zōn at ADA. Zōn is a receiver-in-canal device that brings together best-in-class technology, comfort, and beautiful design. At its heart is the company's proprietary BluWave signal processing. Zōn with BluWave SP features unprecedented feedback cancellation, superior directionality, seamless environmental adaptation, and built-in real ear measurement, wrapped up in a small, beautifully designed exterior. (800) 328-8602; StarkeyPro.com.
TIMS for Audiology

TIMS for Audiology is the leading office management software for the hearing industry. First developed in 1997, TIMS is the only NOAH-certified system developed, marketed, and supported by an independent software company. Used by hundreds of audiologists and dispensers around the world today, TIMS for Audiology boasts an advanced Microsoft SQL database that consolidates scheduling, patient management, marketing, point of sale, QuickBooks integration, clinical testing, electronic claims processing, and hearing aid tracking in a single database. (800) 763-0308; www.timsforaudiology.com.
Unitron
Unitron offers new products and in-clinic tools to ensure success for you and for your clients. Stop by for information on our newest products—the Next and 360 product families. Next is a series of four outstanding product lines—Next 16, Next 8, Next 4, and Next E—each with a unique set of purpose-driven features for client needs. 360 is a super power hearing instrument with purpose-built technologies specifically tailored for severe to profound hearing loss. Coupled with practical client counseling and support tools, these products help ensure client satisfaction. (800) 888-8882; www.unitronhearing.com.
Vivatone Hearing Systems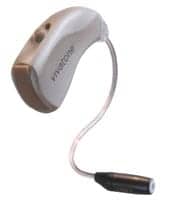 Since the introduction of the patented Totally Open Canal (TOC) RITE hearing aid, Vivatone Hearing Systems has continuously improved, enhanced, and expanded the open-ear technology that has revolutionized the industry. Now, Vivatone is once again announcing an amazing innovation that will change the way you fit hearing aids. Visit our booths to see this exciting new product. There's a lot to love about Vivatone. (877) 278-VIVA (8482); www.vivatone.com.
Westone Laboratories Inc
Westone has been making the highest-quality earpieces for nearly 50 years, and offers one of the most extensive product and supply inventories for the hearing health care provider. At ADA, learn more about our custom earpiece solutions for open-fit instruments, the musician and audiophile markets, and HPDs. And don't miss our class on earpiece modification. Westone—dedicated to your success. (800) 525-5071; www.westone.com.
Widex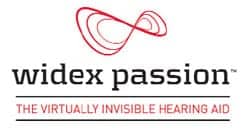 Passion is the world's smallest receiver-In-canal hearing instrument! And now, there are three levels of Passion hearing instruments for your patients: Premier Passion 115, High Level Passion 110, and Lower Cost Passion 105 models all offer virtually invisible size, spectacular sound quality, and exceptional speech understanding and listening comfort. Widex also presents the popular m-Series line of micro BTE hearing instruments for mild to severe hearing losses. (800) 221-0188; www.widexPro.com.