Sonic announced the expansion of its Radiant family. With two new miniBTE styles, a full range of performance levels, and hands-free calls for iPhone and iPad users, the expanded Radiant family offers hearing care professionals "more opportunities to provide personalized solutions with the exceptional sound quality, listening comfort, and speech intelligibility that Radiant delivers," according to the company.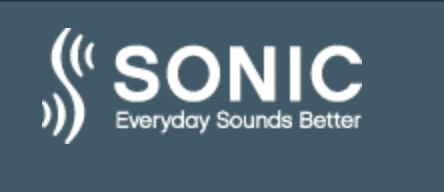 "You can always count on Sonic to support hearing care practitioners in providing the best possible hearing care," said Carolyn Valentine, Sonic vice president/general manager. "Just one year since the launch of the Extend technology platform, we are pleased to expand the Radiant family with an entirely new style and a wider range of performance levels. Our aim is to deliver hearing solutions that enable patients to make the most of every moment – with sound that's natural, speech understanding in noise, simplicity, and style that stands out."
More Standout Styles
The expanded Radiant family includes the non-rechargeable miniBTE T and rechargeable miniBTE T R. Thenew styles offer thin tube or earhook options to fit slight-to-moderately severe hearing loss. The miniBTE T uses a traditional 312 zinc-air battery, and the miniBTE T R solution features a fully encased lithium-ion rechargeable battery – providing a full day of power even when streaming, according to the company. Sonic's compression and noise management strategies "allow all new miniBTE and existing miniRITE styles to deliver clear, brilliant sound to improve the user experience, even in noisy environments."
For patients with unaidable hearing in one ear, Sonic continues to offer the CROS miniRITE T R, their first wireless CROS/BiCROS solution, with rechargeability, noise management, and dual-streaming capability. The CROS transmitter is compatible with all existing and new Radiant styles.
More Performance Levels
Radiant 40|20 join existing Radiant 100|80|60 for a full range of technology levels in all styles, allowing more people with hearing loss to benefit from Radiant technologies in basic and entry-level products. Five performance levels – all of which include 2.4 GHz Bluetooth Low Energy and Remote Fitting capabilities – "empower hearing care professionals to deliver a truly personalized solution for patients with slight-to-profound hearing loss."
Hands-free Communication for iPhone and iPad
Radiant is a Made for iPhone hearing aid, and now offers hands-free communication for iPhone and iPad users. This allows the hearing aids' microphones to transmit the user's voice back to the phone without an intermediary device, and without the need to hold their phone, to make calls more convenient and comfortable.* Radiant is also the first Sonic device to support direct audio streaming on compatible Android devices, Sonic says.
Improved Fine-Tuning
With the improved Fitting Assistant tool in the EXPRESSfit Pro 2022.1 fitting software, hearing care professionals can "quickly and easily adjust Radiant solutions based on each patient's comments." Now, practitioners can modify not only gain but also feature settings to help manage a greater variety of adjustments during the fitting process, the company says.
For more information on the entire Radiant family, including the new miniBTE styles, 40|20 technology levels, and hands-free communication, visit: www.sonici.com.
*Available with Radiant Firmware 1.3 and select iPhone and iPad models.
Bi-directional streaming is available with iPhone 11 or later, iPad Pro 12.9-inch (5th generation and 4th generation), iPad Pro 11-inch (3rd generation and 2nd generation), iPad Air (4th generation), and iPad mini (6th generation), with software updates iOS 15.2 and iPadOS 15.2 or later.
Direct audio streaming for Android devices requires Android 10 or later, Bluetooth 5.0 and an implementation of Audio Streaming for Hearing Aids (ASHA) on the Android device. For information on compatibility, please visit: www.sonici.com/compatibility.
Bluetooth is a registered trademark owned by Bluetooth SIG, Inc, USA.
Source: Sonic
Image: Sonic