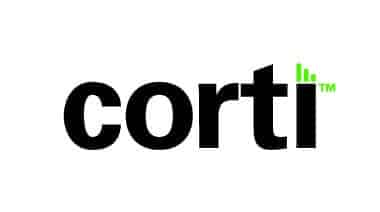 Grason-Stadler (GSI), Eden Prairie, Minn, introduces the GSI Corti™, a new hand-held Otoacoustic Emission (OAE) instrument for screening and diagnostic testing. The Corti provides both Distortion Product Otoacoustic Emissions (DPOAE) and Transient Evoked Otoacoustic Emissions (TEOAE) in a convenient battery-powered instrument. It is designed for fast-paced screening and diagnostic clinical environments for testing patients of all ages, infant through adult.
"The Corti is the newest addition to the GSI product line," says Brent Nissly, GSI COO and general manager. "Corti will be highly successful due to its ability to reach worldwide diagnostic and screening OAE requirements, all within a single, hand-held unit."
According to GSI, the intuitive color OLED display on the Corti provides color graphics that are easy to interpret. Assessment may be completed in two ears in as little as 3 button presses. The 4-button operation is easy to learn and use. The Corti introduces smart technology that maximizes accuracy and speed. Its Auto Start automatically assesses the probe fit, background noise, and probe stability. When conditions are acceptable, in-the-ear calibration is conducted providing stimulus precision. Immediately following the Auto Start routine, the testing automatically initiates.
During testing, Corti continually assesses the probe fit and background noise to ensure test results are accurate. The patented Adaptive Noise Algorithm, which identifies and manages the emissions in challenging variable noise conditions, is pivotal to its speed and accuracy.
The Corti addresses both the OAE diagnostic environment and the demanding newborn infant hearing screening requirements in the well-baby nursery, meeting worldwide standards, reports the company. Using either DPOAE or TEOAE, it provides fast, accurate screening with results acquired in seconds, and includes data compatibility to HiTrack and OZ eSP, which may be a requirement for reporting newborn screening data. Corti DPOAE and TEOAE protocols are designed to meet US CPT code requirements for a fast return on investment.
Additionally, GSI reports that clinicians can view, sort, archive, and generate full color reports of patient data with the Corti Data Manager. Reports may be printed or exported to a number of electronic formats for EMR compatibility. The Data Manager allows patient or infant names to be transferred to the Corti unit for convenient patient management.
For details, visit: http://www.grason-stadler.com
Source: GSI