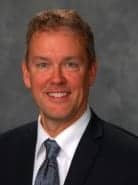 John Fabry, PhD
Starkey Hearing Technologies
VP, Audiology & Professional Svcs.
Starkey Hearing Technologies, Minneapolis, MN, announces two new vice presidents. Dave Fabry, PhD has been appointed vice president of Audiology and Professional Services. Lisa Richards has been appointed vice president of Sales and Customer Relations.
"Dave and Lisa have more than 50 years of combined experience that will help us move forward strategically," says Jerry Ruzicka, president of Starkey Hearing Technologies. "They bring a wealth of knowledge and expertise that will drive our growth in the coming years," he adds.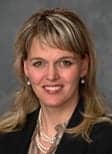 Lisa Richards
Starkey Hearing Technologies
VP, Sales & Customer Relations
Dr. Fabry has 30 years of experience in audiology leadership and has published more than 50 peer-reviewed journal articles. He is the former president of the American Academy of Audiology (AAA) and former chief of Audiology at the Mayo Clinic. According to a Starkey statement, Fabry will lead its training staff focusing on new technology and building professional relationships with key customer groups.
Richards will be responsible for leading the operations and strategies of the Starkey brand sales organization along with customer relations. She has more than 20 years of industry experience in sales and customer relations management.
Source: Starkey Hearing Technologies