By Jacqueline Rogers Scholl, AuD
The road to incorporating CI mapping in your practice can be fraught with things that take you "outside your comfort zone." But, for many practices, it's a journey well worth taking.
Sometimes chaos breeds opportunity. The Scholl Center for Communication Disorders was established November 21, 2008, smack-dab in the middle of the biggest stock market crash since 1987. My goal was to be a full-service audiology clinic that would eventually offer services to ENTs, including cochlear implant mapping. First, however, we had to grow our ENT relationships—and my new practice.
In spite of the downturn in the economy, my little practice started getting busy. Part of the success came from having already worked with some of the finest ENTs in the country. I never burned a bridge and always respected their friendship and admired their talents. As time passed in my new position as audiologist and owner, I began to help staff their offices when they needed help.
By mid-fall 2009, I had signed a short-term lease, opening a 1,600-sq-ft clinic. By this time, there were two more audiologists and a full-time administrator. We were busy, and the ENTs were adding more work for us. We knew that our job was (and still is) to keep them staffed and provide them with the best services available. When anyone calls in sick and is supposed to cover one of the ENT offices, our team shifts to make sure that ENT is covered. This allows the doctors to focus on what they do best and leave the audiology to us.
By February 2010, I had successfully recruited a highly regarded Oklahoma pediatric audiologist into the practice, as well as a noted speech pathologist. Since both came from an early intervention (EI) team at a local ENT office, we did have to do some relationship repair work. However, over time, we built an even stronger bridge of collaboration.
With good relationships and reputations established within the Tulsa ENT community, I was finally ready to take the practice to the next level: Nicole Streich, my SLP, wanted AVT certification, and so we decided to make our clinic a true speech and hearing center, which meant mapping cochlear implants.
The Road to Cochlear Training
Most audiologists learn mapping from an on-site mentor at a university, hospital, or nonprofit organization. In my case, none of these applied. After begging and pleading with every ENT in town to implant CIs, I came up empty. The only otologist in Tulsa didn't want to implant children, so there was no one in town to mentor me. I wasn't sure a center could survive without a surgeon.
At the time, approximately 90% of CI users in Oklahoma were Cochlear America recipients. I called Cochlear to find out if someone could teach me about implant mapping, and a regional representative quickly returned my call.
I flew to Denver for 3 days of training and came back feeling overwhelmed and defeated. How could I possibly do this without someone to mentor me? It was only a couple of weeks later when all of my equipment arrived so I could start mapping. The boxes sat for days. There was a lot of equipment; I had no idea what half of it was. I vividly recall conversations with my husband about biting off more than I could chew. He assured me that I had a tendency to do just that—and it would be fine.
My New Best Friend
By the summer of 2010, we hired another audiologist, a speech pathologist, and a couple of administrative staff. At the same time (though we never advertised it), word started getting around town that my clinic was mapping CIs. Patients began to arrive, and it was our mission to serve them.
My first experiences were dreadful. Those first patients sat with me while I spent the majority of the visit with the on-call audiologist. It was around this time that I met Cochlear's Jennifer Lake. As my regional support person, she quickly became my new best friend for many reasons.
Jennifer not only walked me through each step of the process, but made herself available anytime I had a problem. She was a wealth of knowledge, and nothing seemed to rattle her. She was fun and easy with patients and consistent in returning to the clinic every 6 weeks. Her presence put me at ease, and I felt free to ask questions and pick her brain. I began rejoicing in the small things because most days were so arduous. It didn't take long before I could get through a mapping without having to call Cochlear.
With mapping under our belt, we needed an otologist to join our practice and grow the business even further.
A New Twist
Soon after deciding to ally with an otologist, Cochlear sponsored a workshop in Oklahoma City, and Dr Wayne Berryhill, an otologist in Norman, Okla, sat right next to me. He had implanted several of the kids we were seeing, and I felt strongly about asking him to come to Tulsa. Everyone else had turned me down, and the worst he could do was say no.
"So, how can we get you to come to Tulsa?"
There was a hesitation, but he answered with a smile. "Well, I do have family there. I certainly would entertain the idea."
That was all I needed to hear.
About a year later, Dr Berryhill started making the 90-mile trek to Tulsa to see patients every other week. He now has his own office in our new 6,200-sq-ft facility and sees all pre-and post-ops locally. He continues to do surgery in the Oklahoma City area.
Adding New Implant Allies
Our clinic was still growing and word was starting to get out about our cochlear implant clinic. Walking a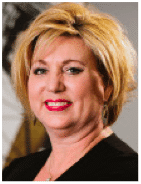 Jacqueline Rogers Scholl, AuD, is owner of the Scholl Center for Communication Disorders in Tulsa, Okla. Correspondence to Dr Scholl at

[email protected]

.
patient through the process of a cochlear implant from start to finish put us on a different playing field. However, it wasn't long before the bubble busted again. Cochlear announced their voluntary recall of their internal device.
There was a lot of confusion about what to do. Dr Berryhill and I spoke at length about how to proceed. He had just recently negotiated a contract with cochlear implant manufacturer MED-EL at one of the hospitals in the Oklahoma City area. As much as I hated the thought of learning a new device, I knew I had to. If I put on the brakes now, the clinic might not be able to sustain itself.
Dr Berryhill provided me with the MED-EL representative's contact information, and I received a phone call back within the day. Scott Hansson was eager to help and started the process of getting equipment to me. Once again, the boxes were overwhelming,
Scott soon became another strong supporter and cochlear advocate. He was always available by phone and started coming to Tulsa on a regular basis. At first, he came every 4 weeks to help me. He was there to help activate my first MED-EL patient, and I always felt in control. He was patient and knowledgeable, and was able to walk me through almost anything on the phone.
It's hard to say if MED-EL was easier to learn than Cochlear. When learning about Cochlear, everything was new. Not surprisingly, I picked up on MED-EL mapping much faster, but my brain had already wrapped itself around the concept. Either way, we would not be in the position today without Scott and Jennifer. Both were fabulous mentors and consequently have become good friends.
By the time a parent chose Advanced Bionics' Neptune, I was not nearly as frazzled to learn that new device. I contacted AB Representative Anna Eason, and she was just as eager to help as Scott and Jennifer were. Although I still have a lot to learn from all three, they have been wonderful guides.
In retrospect, it was a good idea to develop good relationships with all three cochlear implant companies. Our patients get to hear about all three, which allows the patient to make an informed decision about what is the best choice for them. I always have to remind myself that it's not about what is comfortable for me, but what is right for the patient.
How You Can Do It
The single most important decision to start mapping is to know if there's a need. If you are fortunate
Hard-learned Lessons
Always accept help.
Don't always act like you know it all, because when you don't, you look stupid.
Always do the right thing. Being nice pays off.
Treat patients as if they are part of your family. You won't mess up that way.
Always answer the phone. People with hearing loss hate answering machines.
Include manufacturers' help. Their counsel makes all the difference.
Choose smart; get the best people. Enlist the help of people smarter than you.
Develop a work culture where people feel appreciated.
Never forget to tell people you appreciate them.
Be firm, but know when to walk away.
Mentor the next generation of clinicians. You learn as much from them as they do from you.
Take vacations. Your staff wants you to!
enough to have mapping centers in your community, then team up with them. Keep current with candidacy criteria so you can offer your patients all their options. Differentiate yourself as the overall hearing expert instead of the hearing aid dispenser. There is a big difference, and consumers know it.
If another professional sends a referral to our clinic for a CI evaluation, I always try to send them back to the referral source for hearing aids if they don't qualify. Being professional pays off.
Make the commitment to continually educate yourself on current best practices. They change frequently and, if you don't like to read your journals, then you probably won't like working with this level of technology.
Once you make the decision, then contact cochlear implant companies for mentorship. Learn one and then build from there. The first one will be the most difficult because the concepts are all new. Don't limit accessibility from the beginning. Remember, it's not about you and what you are comfortable with; you can be sure that cochlear implants will push you outside your comfort level.
Today, the Scholl Center staff of 33 consists of 12 audiologists, 3 audiology interns, 6 speech pathologists (including bilingual and AVT certification), one practice manager, 10 administrative staff, and one 3-legged therapy collie. We have three clinics and provide services for 10 ENTs. We contract with EI and extend our reach into rural Oklahoma. We also go to the children's shelter looking for those medically neglected kids who are the true "lost to follow-up" from the newborn hearing screenings. We accept all insurances and won't deny services for inability to pay.
Our goal is to help people with communication disorders. We don't just sell hearing aids; we want people to know what all their options are before making an informed decision.
I work full time as a clinician and run the practice in my "spare time." I do my own marketing and work full time as a mother and wife, and I am in the process of adopting a deaf child from China. I have made many mistakes and will make more, hopefully not the same ones.
I believe that our team has made this part of Oklahoma a good place to be if you have a communication disorder. No one can expect more than that.