ReSound has released the hearing industry's first Made for iPhone device. The Unite Phone Clip+ is designed to control hearing aids via an iPhone and a corresponding ReSound Control app that is available as a free download on Apple's App Store.
The app extends and enhances the use of the ReSound Unite Phone Clip+, allowing users to control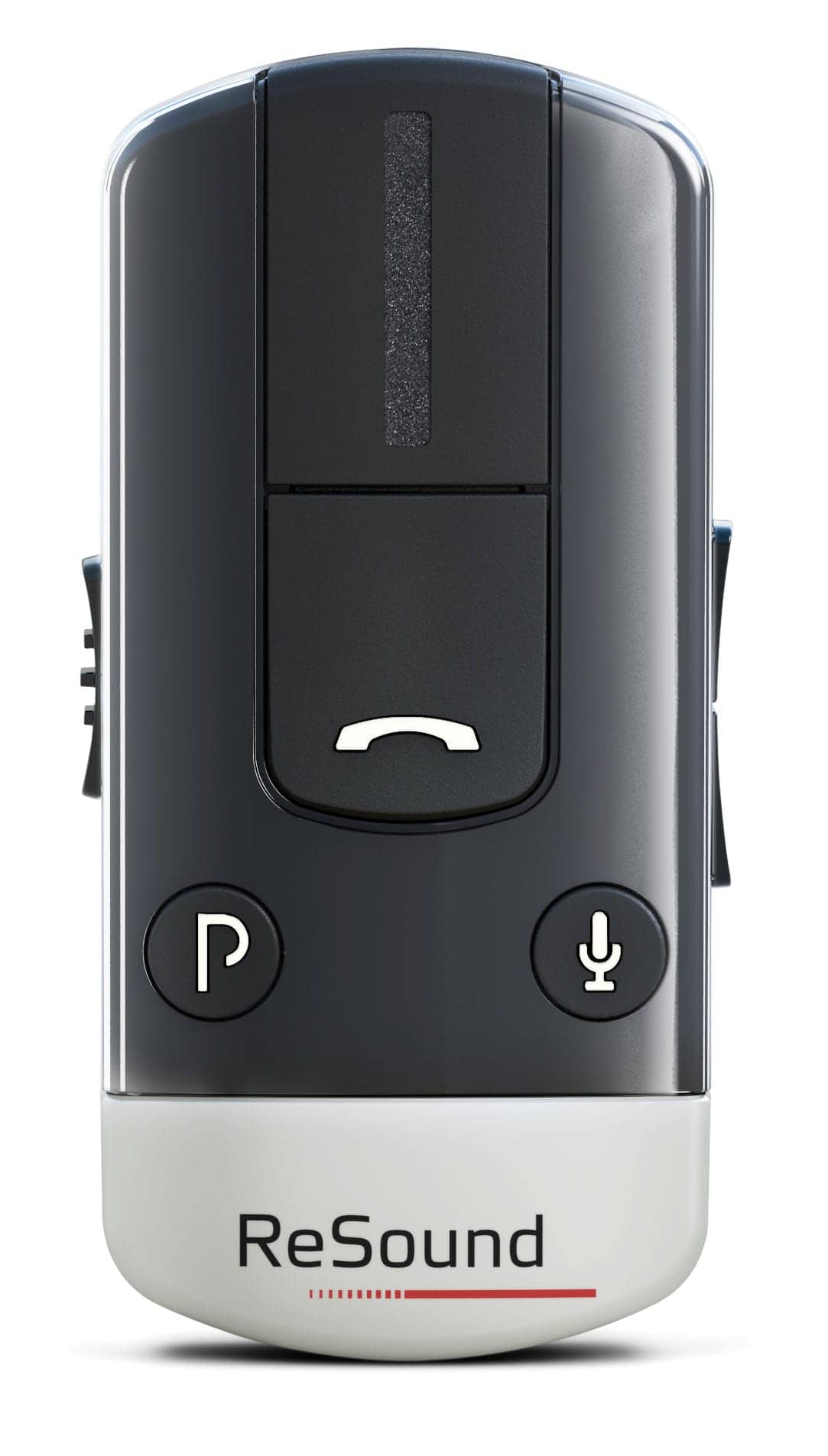 their hearing aids, phone conversations, and wireless streaming accessories from their iPhone screen. Consequently, users will no longer need to handle the hearing aid or accessories and toggle through programs.
Apple has been working with hearing aid companies on integrating the iPhone with hearing products, and ReSound is the first hearing company to release a "Made for iPhone" device. Despite that designation, ReSound says that the same app will eventually be available for Android smartphones, as well.
The Phone Clip+, designed for active hearing aid users, works with any Bluetooth-enabled telephone to transform hearing aids into telephone headsets. It clips directly onto clothing, offering hands-free telephone conversations or the use of iPhone's other speech and sound-related apps.
If users don't have an iPhone or Android smartphone, users can wear the Phone Clip+, which includes a remote control of the hearing instrument. It can stream stereo quality music from their phone or any other Bluetooth-enabled MP3 player, such as an iPod touch or an iPad.
For those times when hearing on the phone is difficult due to high background noise, such as a busy sidewalk, it has a microphone mute button, allowing users to turn off their hearing aid microphones and concentrate on their phone conversation. Full functionality is available with ReSound Verso wireless hearing instruments.
Gian Carlo Sciuchetti, Global Marketing Sr. Vice President says: "The ReSound Unite Phone Clip+ is another example of GN ReSound leading the wireless revolution based on our breakthrough 2.4GHz technology. With it, we are dramatically expanding opportunities to communicate, interact and stay connected in a world of rapidly evolving technology."
SOURCE: ReSound