Clarity® and ClearCaptions™ have launched Ensemble™, an amplified phone that allows users to read as well as hear conversations through a tablet display.
Through a seven-inch tablet-based display, Ensemble captions conversations in real time while also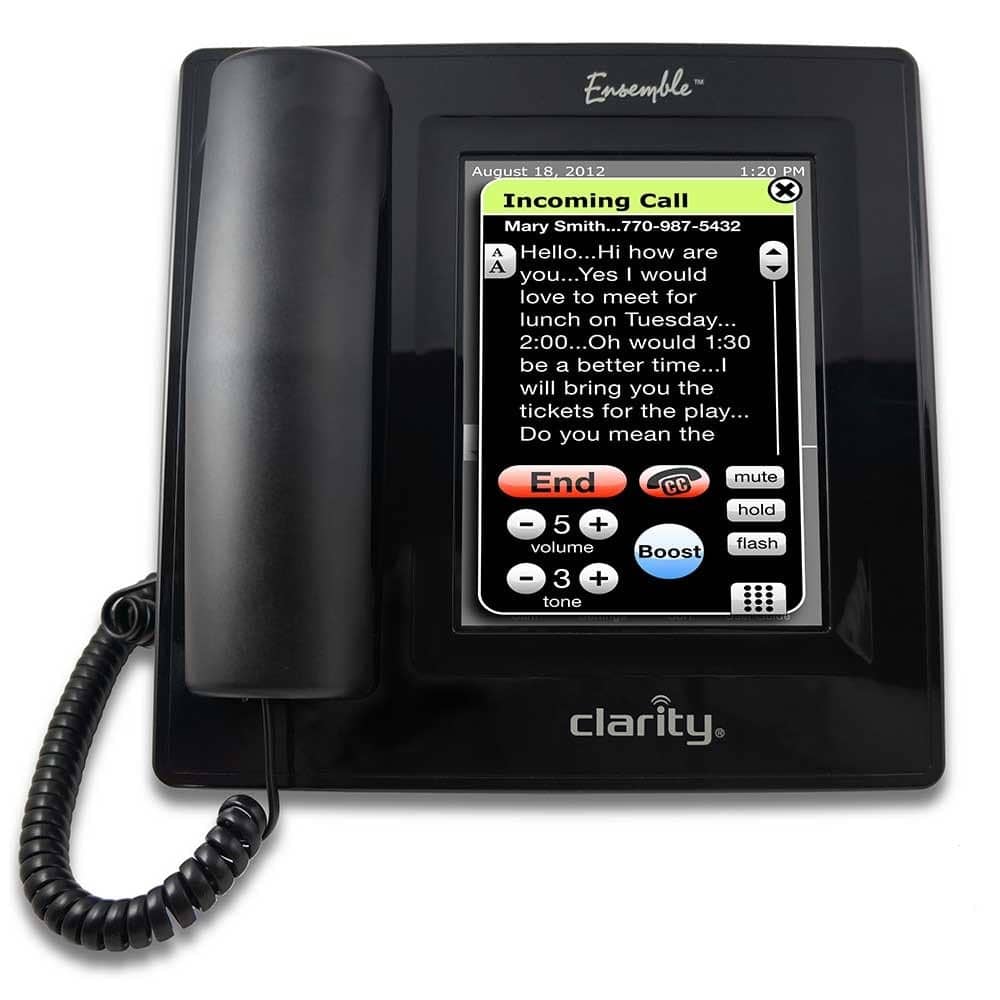 amplifying incoming sound up to 50 decibels. According to the companies, Ensemble is the first amplified phone and caption service to deliver captions through a tablet device.
When an individual places or receives a call on Ensemble, the other party's words are transcribed through ClearCaptions' telephone-captioning service. As the user listens, captions appear on Ensemble's touchscreen display in a large font that can be enlarged or adjusted with the swipe of a finger.
Simultaneously, Ensemble amplifies the incoming voice and features a patented digital sound processing technology that, similar to a hearing aid, can make soft sounds audible and keep loud sounds in a comfortable range. Users also can adjust the tone or amplification settings to customize Ensemble to their degree of hearing loss.
Ensemble's touchscreen interface has an on-screen dial pad that is scalable, helping users with low vision or dexterity challenges.
Another unique feature is Ensemble's ClarityLogic™ customer service technology, which allows customer service representatives to remotely access the phone and make adjustments for the user. Clarity representatives can adjust Ensemble's volume or tweak the tone control on the user's behalf.
A company video describing the phone is available here.
SOURCE:Clarity and ClearCaptions