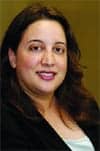 As this issue of Hearing Products Report arrives in mailboxes and on our Web site (www.hearingproductsreport.com, the hearing health care field prepares for one of its biggest annual conventions, AudiologyNOW!, presented by the American Academy of Audiology (AAA), Reston, Va.
In addition to providing a forum for seeing the newest devices available to the market and hearing about the latest study results, such conventions also serve as a reminder of the importance of professional organizations.
These groups work to be the collective voice for their field, setting professional and ethical standards and goals. Through their efforts and support for the hearing health care field, professional organizations—such as the AAA; the Academy of Dispensing Audiologists, Chicago; the International Hearing Society, Livonia, Mich; and the European Union of Hearing Aid Acousticians, Mainz, Germany—provide a forum for members to discuss and learn about professional issues and concerns.
Over the years, these groups and others like them have helped to advance the profession of audiology through such efforts as the creation of professional standards and codes of conduct for audiologists and hearing aid dispensers, and the creation of the AuD (doctor of audiology) degree, which will become the entry-level degree in 2012. They also continue to provide funding for hearing health care-related research and technological advancements. Most recently, they have called attention to—and called upon their members to act on—such legislative issues as the Hearing Health Accessibility Act and the Hearing Aid Assistance Tax Credit Act.
"Professional organizations help to shape the present and the future of the profession, based on soliciting member input, understanding and forecasting market forces, and developing strategic partnerships, which is one of the main ways that the professional organizations are important to the industry," says AAA President Gail M. Whitelaw, PhD. "In addition, all professional organizations are involved in public relation efforts that promote the profession of audiology to many facets of the public."
Without these groups, their members would be kept out of the proverbial loop, left out of potential decision-making processes that affect their field. The professional organizations within the hearing health care arena, have worked to be proactive—not reactive—in shaping the field. And by acting as advocates and educators for their members, in turn, their work benefits the consumers in the deaf and hard of hearing communities.
On a related note, Hearing Products Report will provide access to the well of expertise within the hearing health care field by introducing a new section, titled Expert Insight, on our Web site, www.hearingproductsreport.com. This is your chance to submit questions and gain an expert's opinion. Currently, the section features experts on assistive listening devices, and hearing aid batteries—with more areas of interest coming soon.


Danielle Cohen
[email protected]