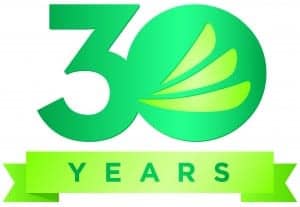 CareCredit, Costa Mesa, Calif, a division of Synchrony Financial, is celebrating its 30th birthday. According to the company, it all started with a simple idea: Everyone deserves a smile. Patients needed a way to help pay for dental implants so they could comfortably enjoy eating and smiling. CareCredit was born, and the brand has evolved to be a leading provider of financing to people in need of hearing care. Along with financing for hearing aids, assistive devices, and services, the company also provides financing for dentistry, vision, LASIK and cosmetic surgery, chiropractic care, and even veterinary care for cardholders' pets.
According to the company, the CareCredit credit card is a flexible payment option available at more than 200,000 locations across the United States, including audiology, dental, and vision practices, as well as health-focused retailers such as LensCrafters, Rite-Aid and Bowflex. With nearly $70 billion of care financed since 1987, CareCredit has helped millions of people with everything from their family's dental and hearing health to veterinary care for their pets.
Along with advances in care, the CareCredit health, wellness, and personal care credit card has expanded its breadth of services and reach during the last 30 years:
More than 24 million accounts opened since inception.
More than 12,000 people apply for a CareCredit card nearly every day to help pay for care.
A new cardholder is approved, on average, every 14 seconds.
On average, more than 822,000 card acceptance locator searches on carecredit.com every month via desktop and mobile.
More than two-thirds of all dental practices and more than 7 out of 10 veterinary practices in the nation accept CareCredit.
"We started so we could help patients move forward with care," said CareCredit CEO Dave Fasoli. "It's still what keeps us moving forward after 30 years. We're proud of the fact that we've continued to reliably serve healthcare providers and their patients and clients through many changes in the healthcare environment. We help thousands of people every day and millions of people every year. Our focus remains offering our cardholders more ways to use the card, in more places, for more things."
Celebrating birthday with Sweepstakes. As part of its 30th anniversary, CareCredit is inviting cardholders to enter the My Best 30 Sweepstakes now through March 31, 2017 by visiting carecredit.com/mybest30. Official Rules for the sweepstakes can be found at carecredit.com/mybest30/rules. Eligible cardholders 18 years of age or older and residents of the United States or its territories as of January 14, 2017 are invited to submit their story of how CareCredit has helped them, their families, or their pets. To celebrate CareCredit's 30th anniversary, 30 lucky cardholders will be randomly selected from among all eligible entries to win $1,000.