From April 26-28, EarQ—a nationwide network of independent hearing healthcare providers—and Signia held an exclusive VIP training experience for EarQ members at the Signia headquarters in Piscataway, New Jersey, EarQ announced. This three-day event was designed to help practice owners learn how to position the value of their services, innovate their strategies, and communicate their purpose in an ever-evolving industry.
For more than 15 years, EarQ has been invested in the independent practice due to the specialized patient care they provide. Today, the network expands to 1,400 independent provider locations across the country, and the company partners with five of the world's leading hearing aid manufacturers, one of them being Signia.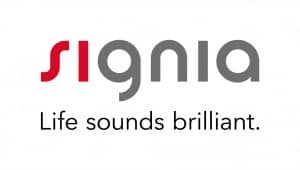 "Recent shifts in the industry have caused practice owners to face new challenges, but EarQ is ready for these challenges with innovative programs and evolved strategies," says Clifford Carey, vice president of communications at EarQ. "Our VIP events are one part of a bigger picture to keep the independent practice ahead."
During the three days of training, practice owners learned about how they can utilize EarQ's programs to differentiate their practices and connect with more patients. Industry-expert, Ron Gleitman, EarQ's new vice president of sales and practice development, spoke about the EarQ private label and how it helps to protect members from a number of industry concerns, including online hearing aid sales. Members also learned more about Signia's new Bluetooth streaming options—something that is growing in importance as consumers become more tech-savvy.
Additional VIP events are scheduled throughout the year. A full schedule is available upon request.
Source: EarQ