Signia announced the launch of the third volume of Research Quick Takes, a quarterly online series on the Signia Learn platform that delivers practical advice to address some of the most common clinical problems experienced by hearing care professionals (HCPs) today. Hosted by Brian Taylor, AuD, Senior Director of Audiology at Signia, and Gus Mueller, PhD, Senior Consultant for Signia, the program is designed to help HCPs improve hearing aid wearer satisfaction and retention rates for their patients.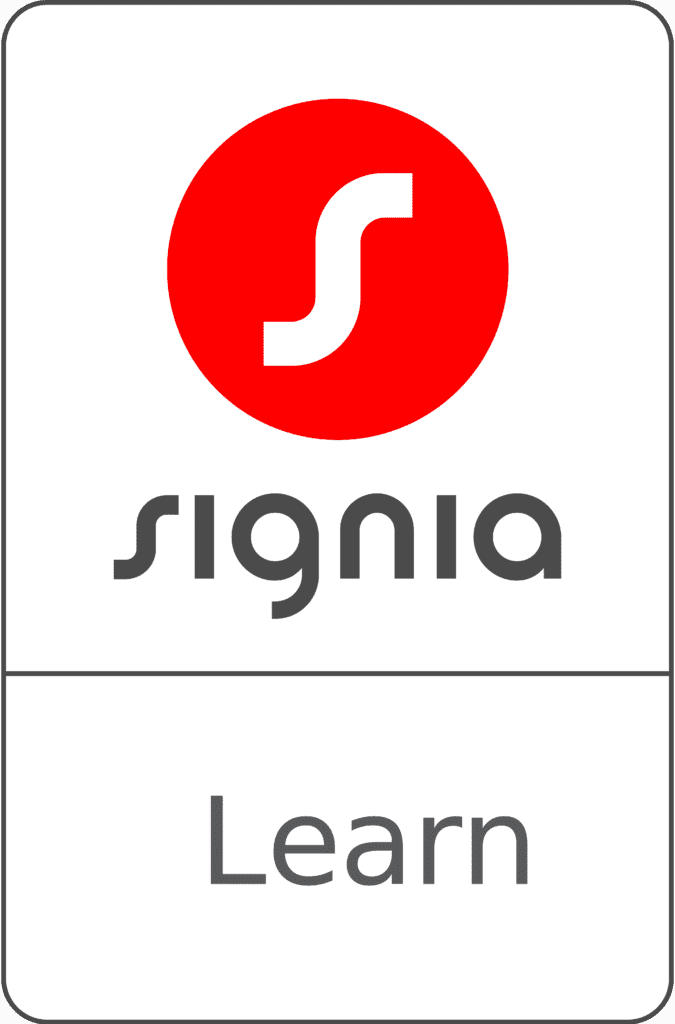 "While working with patients is extremely rewarding, HCPs often experience some inevitable day-to-day challenges, such as helping patients with difficulty hearing in background noise or managing follow-up care," said Taylor. "We've created Research Quick Takes to support HCPs with the latest research and data-driven recommendations to enhance their skillsets and elevate their relationships with patients long term." 
Volume 3 of Research Quick Takes, The Hearing Aid Fitting Process — Getting it Right, examines research that supports the application of patient-centered care when selecting and fitting hearing aids. Specifically, the series takes viewers through six elements of the entire patient experience when acquiring hearing aids and discusses how relevant research can be applied to the clinical decision-making process.
In addition to this latest edition, Volume 1, The Challenges Associated with Hearing in Noise – What Clinicians Should Know, deconstructs the problem of hearing in noise and provides evidence-based insights that clinicians can immediately put into use. Volume 2, After the Fitting – Improving Patient Outcomes, offers insights on common post-fitting problems and follow-up care by examining the role of acclimatization and the value of hearing aid adjustments during the initial use of hearing aids. Both Volumes 1 and 2 are currently available on the Signia Learn platform. 
"The hearing care profession is ever-changing, and our education programs are constantly updated to reflect the current trends that HCPs experience in their practices," said Dr Leanne Powers, Signia's Director of Professional Education. "By leveraging two industry veterans, we're confident that when HCPs visit the Research Quick Takes program, they're receiving well-rounded, expert advice on how they can be the best clinicians in the field."  
Signia Learn: The HCP's Online Learning Destination
Signia Learn gives hearing care professionals "one-stop access to practice support, patient management, and accredited coursework on the latest technology and industry trends. Through Signia Learn, HCPs can filter courses, videos, and other content to find exactly the training they need."
For courses that offer continuing education (CEU) credit, Signia Learn lets users track their CEUs. They can download CEU completion certificates and transcripts to demonstrate their learning accomplishments. 
HCP users can access Signia Learn through their mySignia account. Members of the Signia Aspire Rewards program benefit from access to additional education content, exclusive courses about developing their practice, and more, according to Signia.
For more information on Research Quick Takes, HCPs can access Signia Learn via their mySignia account.
Source: Signia
Images: Signia