The Ida Institute announced the launch of the Online Appointments Starter Kit, a new resource to help hearing care professionals deliver remote appointments while maintaining a close and person-centered connection with their clients.
The Online Appointments Starter Kit provides hearing care professionals with tips for how to engage with their clients online. Through articles, checklists, and videos of virtual clinical encounters, the starter kit takes professionals through the steps of planning, offering, and delivering appointments online. The kit also includes tips from professionals who are already doing online appointments successfully.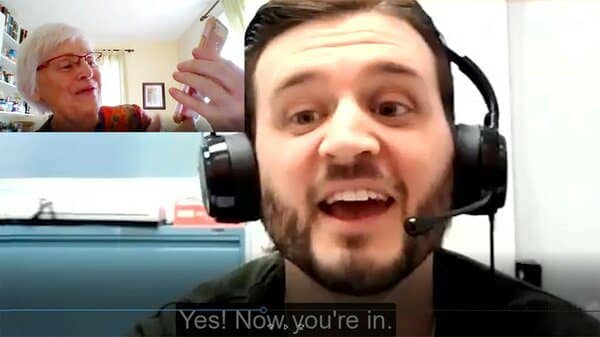 "What we've seen these past few years is that online appointments can actually strengthen the client-clinician relationship, and in some instances enable counseling that is even more person-centered than in-person consultations," said Ena Nielsen, associate director of the Ida Institute. "With our new resource, we give professionals the confidence they need to make the transition and practical tips to support them along the way."
Since early 2020, COVID-19 has spurred a transition to virtual care. Now, in the wake of the pandemic, many consumers appreciate the added benefits of remote appointments, including increased convenience, accessibility, and easy involvement of family and loved ones. In July 2021, telehealth had increased by a factor of 38 compared to the pre-COVID baseline, according to McKinsey.
This shift in behavior has also impacted the field of audiology. In early 2021, the Ida Institute Future Hearing Journeys report revealed that a key consumer hope for the future is having the option to choose between physical appointments, remote care, and direct-to-consumer offerings. Likewise, the number-one opportunity identified by professionals for future hearing care is telehealth.
Despite the great interest, the transition from a face-to-face interaction to a virtual setting still raises technical and practical questions. Many hearing care professionals are unsure how to make the leap. A common concern is that they won't be able to provide tailored and person-centered counseling in a digital realm. To address this concern, the Ida Institute developed the Online Appointments Starter Kit.
Achieving optimal results in a telehealth setting
Initial reviews of the Online Appointments Starter Kit resource have been "exceedingly positive, stressing its timeliness and relevancy," according to the Ida Institute. Dr De Wet Swanepoel, professor of audiology at the University of Pretoria, South Africa, and a leading thinker in remote hearing care, said, "The Online Appointments Starter Kit includes practical, person-centered resources that are spot on for every clinician using tele-audiology. In typical Ida style, the kit includes real-world examples and ready-to-use tools that make it easy to incorporate telehealth services."
Christine Hunter, president of the patient advocacy group Hearing Matters Australia, said, "The starter kit provides a wonderful framework from which to offer best practice hearing care — and a way of achieving optimal results for clients in a telehealth setting".
The Online Appointments Starter Kit is available for free on the Ida Institute website: https://idainstitute.com/tools/online_appointments_starter_kit/.
Source: Ida Institute
Images: Ida Institute