Lawrence Werth, chairman of PC Werth, London, England, passed away on August 19 at the Royal Marsden Hospital in London at age 57 after a brave battle with skin cancer.
Lawrence was well known and respected throughout hearing healthcare, and had a comprehensive view of the industry and the UK market in particular. In a sense, Werth came from hearing industry royalty.  Lawrence's father, Peter Claude Werth, who died in 2003, was the founder of PC Werth and was widely credited as the first multi-line dispensing business in England. He was also a co-founder of the Society of Hearing Aid Audiologists of Great Britain (SHAA, now BSHAA), and among many other things, helped pioneer the area of FM amplification for children while being a deal-maker (for example, he introduced the founders of Widex in Denmark to the founders of Hal-Hen in the United States who would eventually start Widex USA). Lawrence was acutely aware of his company's legacy and worked very hard to ensure that PC Werth reflected and measured up to these high standards.
"He loved the audiology and the hearing world to bits," says Tom Parker, managing director of PC Werth. "It was his life, really. He was really such a unique character and personality, and so much of our company's success reflects his hard work.  Personally, I thought the world of him. I know that he carried on his father's legacy and business with a lot of responsibility and a genuine love for the profession and what we do.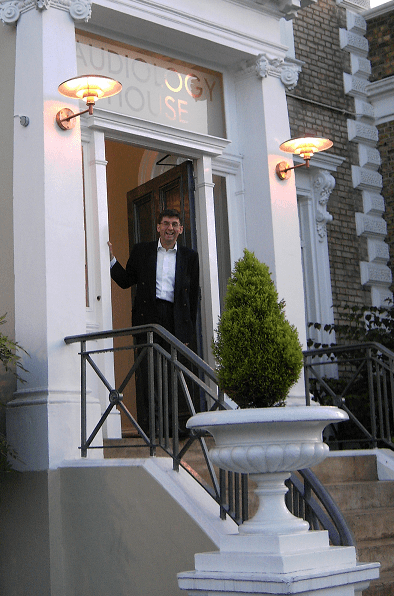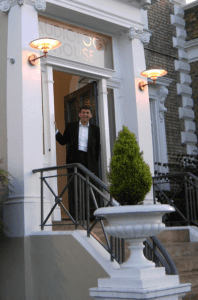 "Although he always seemed like an extremely affable person—and he definitely was," continued Parker, "if anyone put Lawrence in a spot or he felt he was being backed into a corner, he was definitely a person who had the grit to stand up for those things and opinions that he cared strongly about. He and his father would frequently get into some heated conversations, and although his father was one of those gentlemen who had a bigger-than-life personality, Lawrence won the day with him on many, many occasions."
Lawrence was also well known for his conference summaries he penned on a regular basis that appeared in ENT and Audiology News and other UK professional journals. "It was always a great treat to bump into Lawrence at conventions," says Karl Strom, editor of The Hearing Review. "He had such a wonderful dry sense of humor coupled with an amazing breadth of industry knowledge that he never minded sharing. And he was a wonderful writer. I don't hesitate to admit that I always looked forward to reading his conference reports, and thought his articles were simply outstanding."
Although he had battled skin cancer for more than two years, Lawrence consistently amazed friends, colleagues, and staff with his stoic attitude and approach to dealing with his condition. In fact, he enjoyed a barbeque with close friends only two days before he died and had been in the office just three days before that.
A memorial service for Werth will be observed in central London in late-September/early-October. Anyone looking for more details may email: [email protected]