Decibel Therapeutics, a development-stage biotechnology company advancing novel therapeutics for hearing loss and balance disorders, announced that Laurence Reid, PhD, has been appointed as Decibel's acting chief executive officer, bringing "deep experience in biotech company building." CEO Steven Holtzman is retiring and will become a strategic business advisor to the company.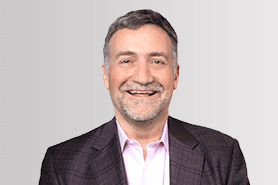 "It has been an honor and joy to work over the last four years with the Decibel team to pioneer the field of drug discovery for hearing and balance loss," said Holtzman. "I have been equally privileged to have known Laurence for some 25 years and can think of no one better suited to lead Decibel forward. I believe our outstanding team is strongly positioned to advance Decibel's exciting pipeline and discovery programs. I look forward to working with Laurence in an advisory role."
As CEO, Dr Reid brings deep experience in company building, strategy, and business development. He is an entrepreneur-in-residence at Third Rock Ventures and has held numerous leadership positions in the biotech industry. Most recently, he served as the CEO of Warp Drive Bio, a drug discovery company advancing novel oncology and anti-infective medicines, and where he ultimately negotiated the successful merger of the company with Revolution Medicines in 2018. In his previous role as chief business officer of Alnylam Pharmaceuticals, he led business development, finance, and legal functions.
Dr Reid is also a veteran of Millennium Pharmaceuticals, having served for a decade in an array of management roles, including as general manager of Millennium UK, with responsibility for the company's European operations. He received his BA from the University of Cambridge and his PhD in biochemistry from the University of London.
"Hearing and balance disorders have an enormous impact on hundreds of millions of people worldwide, yet there are no medications to treat those disorders. That's astounding," Dr Reid said. "Decibel's deep understanding of the biology of the inner ear gives us a unique opportunity to develop life-changing therapeutics for these disorders. I believe that Decibel has built a superb research and drug discovery team, and I am excited to help that team exploit these opportunities in transformative ways."
Source: Decibel Therapeutics
Image: Decibel Therapeutics