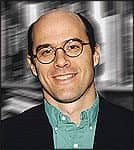 This edition of HR introduces EuroTrak: the first independent consumer survey that focuses on factors related to hearing aid use in Germany, France, and the United Kingdom—Europe's three largest countries—then draws comparisons to recent US surveys. EuroTrak I, authored by European Hearing Instrument Manufacturers Association (EHIMA) Executive Director Søren Hougaard and Anovum's Stefan Ruf, is carefully modeled (when possible) on the questionnaires and methodologies of MarkeTrak, the North American consumer survey by Better Hearing Institute (BHI) Executive Director Sergei Kochkin, PhD, and traditionally underwritten by Knowles Electronics.
In years to come, it's a safe bet that many significant ideas will emerge from the combined MarkeTrak-EuroTrak data. The initial Hearing Industries Association (HIA) study (1984) followed by MarkeTrak I to VIII (1988-2008) have provided a treasure trove of information to support numerous stakeholders in hearing care, ranging from hearing advocates who are championing legislation in Washington to engineers in charge of their company's product development. EuroTrak provides us with another vital lens in which to view our industry's products, professional services, and the characteristics of the consumers who rely on them.
From EuroTrak I, some amazing opportunities and challenges emerge, including:
Binaural-monaural fittings: European binaural market penetration is far lower (47% to 60%, depending on the country) than in the United States (74%). The evidence is unequivocal with regard to binaural benefit. Best practices dictate that European dispensers and consumers will eventually demand binaural aids for those people who have a hearing loss in both ears. Although EuroTrak is not the first report to point out these disparities, binaural market penetration in Europe, as reported by EuroTrak, is a headline news item for industry and health care decision makers.
Pediatric fittings: Before any of us in North America start feeling smug about our higher binaural fitting rates, we should turn our attention to the disparities in European-vs-American hearing aid adoption rates for children and younger adults. Although the September 2007 edition of HR was largely devoted to this issue, EuroTrak confirms that large numbers of young people with hearing loss are being passed over in the United States. This is something we need to fix, and many states are starting to recognize this problem.
Third-party payors: In the February 2003 HR, Kochkin showed that the perceived value of a hearing aid is a function of the percentage reduction in a person's hearing handicap score divided by the cost of the hearing aid. In other words, if you reduce the "dollar-per-percent-handicap-reduction" of a hearing aid, you increase the value of that aid and customer satisfaction. In this light, many (if not most) factors are influenced by the out-of-pocket cost of a hearing aid. When you combine this information with the EuroTrak data, it suggests that North America is moving in the right direction when advocating for a Hearing Aid Tax Credit on state (see HR Online News) and national (see www.hearingaidtaxcredit.org) levels, as well as the evolving state hearing health insurance mandates (HR has provided a summary of these, with commentary from executives of the Hearing Loss Association of America). EuroTrak also suggests a need for European public awareness campaigns that address available financial assistance for hearing aids in each country.
In-the-drawer aids: Here is a curious fact that comes out of EuroTrak: not only is the market penetration for hearing aids higher in Europe, but there are also fewer "in-the-drawer" hearing aids—despite much higher average out-of-pocket costs ($3,200 for a binaural fitting in 2008) in America.
And this is only the beginning. From a more global perspective, EuroTrak also demonstrates the great value of collaboration between organizations in Europe and North America. Too often, due to funding and political conflicts, people who wish to make an impact are faced with "recreating the wheel." In this case, however, "both sides of the pond" worked together to produce some very interesting results that should benefit all stakeholders for years to come.
Karl Strom
Editor-In-Chief