Miracle-Ear, Minneapolis, has announced a new design for its national website. The Miracle-Ear website has been transformed to better represent the Miracle-Ear brand, and to be a hearing health educational touch point for consumers, according to the company.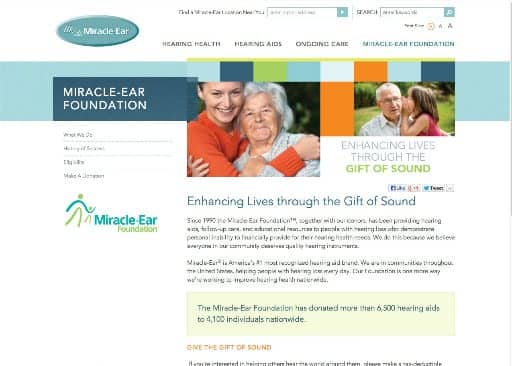 "We are very excited to introduce our new national website," said Anne Gowen, Miracle-Ear marketing director. "The website improvements from a content, design, and functionality perspective have surpassed our expectations and will ultimately give our visitors a better online experience."
The modernized website identity and framework was developed to better connect with the evolving target demographic. The rich content, presented in small, digestible sizes, was created to quickly answer consumers' hearing loss questions. It answers questions related to how hearing works, how to identify a hearing loss, and how hearing can impact someone's day-to-day life.
"We want our website to be the one-stop shop for hearing health education," said Gowen. "Engaging statistics, quotes, and hearing loss information are prevalent throughout the site."
Created with the user experience in mind, the website includes several functionality enhancements. Designed to be compatible with all of today's web browsers and mobile devices, it includes a robust store locator that is Zip-code searchable and directly links to local store websites. It is also optimized for video capabilities.
The website's vibrant design is crisp, clean, and approachable. Active lifestyle photography is incorporated throughout the site to depict a variety of listening experiences. "The pictures were intended to showcase the emotion of better hearing," said Gowen. The creative system was developed by the Minneapolis advertising firm Larsen.
Miracle-Ear offers a complimentary, comprehensive hearing test that includes a complete hearing health history, visual ear canal inspection, and a comprehensive diagnostic hearing evaluation. If test results indicate a hearing loss, Miracle-Ear tailors a hearing aid solution to the individual's lifestyle, working with the customer to determine which solution best meets his or her individual needs.
Source: Miracle Ear