Sonova Holding AG has announced that Advanced Bionics (AB) has received Food and Drug Administration (FDA) approval in the United States for its new Naída CI Q70 (Naída CI) sound processor. With this approval, the product is now commercially available in the United States. Earlier this year, the Naída CI processor received regulatory approval for distribution in Europe, Canada, and several other countries in the world.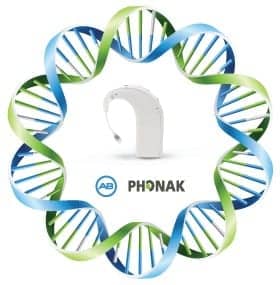 The company reports that, with Naída CI, the innovation DNA of AB and Phonak have merged together for the introduction of the world's newest, most advanced BTE sound processor. "Now cochlear implant recipients have access to the combined technologies of the innovation leaders in cochlear implants and hearing instruments," stated the company in a news release.
Naída CI comes with a full performance package in a small size. Significantly improved speech perception, unique ear-to-ear communication, and 100% wireless connectivity to consumer electronics—together with a 40% size reduction compared to AB's previous BTE processor—are just a few of the processor's new offerings. For details, visit AdvancedBionics.com.