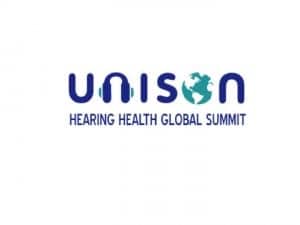 The 2016 and 2017 Unison Hearing Health Global Summits, which would have joined the International Hearing Society (IHS) and the Academy of Doctors of Audiology (ADA) conventions into a single venue with separate programs, have been cancelled. The Hearing Review reported on November 17 that the fate of Unison had been in serious question. Today, both organizations said they have mutually agreed to dissolve the Hearing Health Education Coalition (HHEC) that was to organize the Unison conferences. Although ADA and IHS would not elaborate on what precipitated the collapse of the Unison, it is well known that several influential members of both organizations made clear their opposition to the joint conference, and the two organizations have clashed on many recent important issues.
"The decision to cancel the Unison summits in 2016 and 2017 follows many confidential discussions with ADA which IHS is not at liberty to disclose," wrote IHS Executive Director Kathleen Mennillo in an email to The Hearing Review. "IHS always strives to do what is best for our members, customers, and partners, and with the full support of our Board of Governors, we are looking forward to moving forward with plans to hold a successful 65th Annual IHS Convention and Expo in Chicago this September." The IHS Convention will be held September 8-10 at the Hyatt Regency Chicago (the same date and venue as Unison).
Similarly, ADA Executive Director Stephanie Czuhajewski declined to provide details about why the plans for the Summit collapsed, but said ADA will soon be announcing the dates and location for their 2016 convention.
Tsunami of controversial events may have doomed Summit. More than any year in recent memory, 2015 was full of controversy for the hearing healthcare field—and not particularly conducive to a project involving two organizations with a history of divergent views and agendas. ADA and IHS clashed over several important hearing healthcare issues. For example, ADA gave its qualified support to the PCAST recommendations, while listing a number of important recommendations of its own and emphasizing the importance of audiologists' role in hearing evaluation and diagnostics, dispensing, and aural rehabilitation. Other stakeholders, including IHS and the Hearing Industries Association (HIA) have been critical of many elements within the PCAST's recommendations.
Both organizations have gotten an earful from corporate sponsors and the HIA voiced concerns when ADA and IntriCon founded EarVenture LLC, which is now offering "high-quality, low-priced" hearing aids in an effort to compete better with Big Box retailers, Internet devices, and hearables. For its part, ADA has stood its ground and defended its decision to establish the new hearing aid company, but the issue doubtlessly left IHS to answer for a contentious issue it didn't create and has no real control over.
They have also been at odds about IHS's Certification for new National Guidelines for Apprenticeship Standards (National Guideline Standards) for the occupation of Hearing Aid Specialists (HAS). The program is administered through the US Department of Labor (DoL), and ADA believes that the description of the occupation of HAS in the Work Process Schedule could encourage apprentices and journey workers to perform services and procedures outside their allowable scope of practice and licensure. ADA has sent a letter to DoL Administrator John L. Ladd requesting rescission of the approval and certification.