The International Hearing Society (IHS) announced that it closed on the purchase of a building complex in Farmington Hills, Michigan; the new international headquarters will house the 71-year-old Society that is devoted to the education, advancement, protection, and promotion of hearing healthcare professionals and the services they provide to help individuals communicate better. The move from the Society's current Livonia, Michigan, office to the new Farmington Hills location will take place in 2023. This larger location provides ample space to conduct the Society's business and expands opportunities for collaboration in the wake of new public awareness of hearing aids with the release of the FDA's new regulations on over-the-counter hearing aids earlier this year, according to the announcement. The building will also house the National Board for Certification in Hearing Instrument Sciences (NBC-HIS), the credentialing organization that maintains the board certification for hearing healthcare professionals.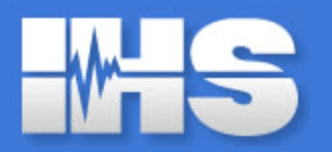 IHS President Annette Cross, BC-HIS, said on behalf of IHS, "I am thrilled that our association will soon be housed in an international headquarters that is deserving of our great Society. This new facility will be transformed into a global meeting place for the Society's Board of Governors, volunteer committees, and staff, and one that members will be proud to call 'home.'"
IHS and NBC-HIS Executive Director Alissa Parady said, "This purchase marks a new phase of our organization as we seek to expand the Society to best serve members' needs. The search for the best location to meet the growing administrative, meeting, and space demands of our Society was challenging but this new building is one of which we can be proud. It not only represents the professionalism of the organization and our members but will serve to attract and retain talented staff who support our mission. We are indebted to the Board's strategic vision and time and expertise shared by IHS Treasurer Michael Andreozzi, BS, BC-HIS, who made multiple site trips to the metro Detroit area in the last year and spent time negotiating for the best real estate outcome on behalf of the Society.
"A primary objective for 2023 is to seamlessly move our staff, assets, and products to the new location in Farmington Hills. A timeline is being developed to remodel the new building to suit current staff levels and make the move with minimal interruption of services to IHS members. This move parallels our efforts to transform the Society's online presence with the release of a freshly designed website in the coming months."
Andreozzi commented, "This investment allows IHS to depart from the escalating commercial rental market in metro Detroit and gives us the ability to house all of IHS administration and assets in one location. The Board of Governors directed this move with the vision of being able to expand into the future. The new building complex currently has additional space that includes rental opportunities to help mitigate expenses while allowing for future expansion. It's a smart investment that makes sense for our membership and puts IHS assets to work for the Society as a whole."
Source: IHS
Images: IHS