On Monday, February 24, GN ReSound launched ReSound LiNX™ and the corresponding Beltone First™— what GN describes as the world's first Made for iPhone (MFi) hearing aids. The following information is from a press release provided by GN ReSound's world headquarters near Copenhagen, Denmark: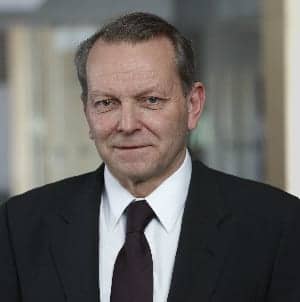 Building on the new SmartRange™ chipset and a 3rd generation 2.4 GHz technology, ReSound LiNX™ reportedly advances GN ReSound's technologies:
• Applies an upgraded version of Surround Sound by ReSound™ —the sound processing technology used in ReSound Verso™ generating top-rated quality sound.
• Launched in the smallest wireless receiver-in-the-ear hearing aid brought to the market by GN ReSound —while still powerful enough to address 90% of hearing losses.
• Made-for-iPhone connectivity offers direct streaming of sounds from an iPhone, iPad, or iPod Touch, allowing wearers to utilize their hearing aids like wireless headphones to talk on the phone or listen to movies and music in high-quality stereo sound without the need for an additional remote control or intermediate body-worn devices.
• Significant audiological— and practical—benefits for individuals with hearing impairment through the accompanying ReSound Smart™ app. Users can set preferred volume levels and treble/bass settings directly via the iPhone, and use geo-tagging to assign and adjust the hearing aid settings to the acoustics of frequently visited places such as home, work, favorite restaurants— and more. The ReSound Smart™ app also features a "Find My Hearing Aid" function to help users locate their hearing aids if misplaced.
The global launch started by the event today in New York City will be hosted by GN ReSound CEO Lars Viksmoen. The launch is initiated in North America and will be rolled out in all main markets over the next few months. ReSound LiNX™ and Beltone First™ will be launched at a price premium compared to ReSound Verso™ and Beltone Promise™.
"With ReSound LiNX and Beltone First, we are once again pushing the limits for what has been considered possible for hearing aid technologies," said Viksmoen in a press statement. "We saw an opportunity to create the world's best hearing aid by combining the capability of GN ReSound's life-changing technologies with the compatibility and global prevalence of iPhone, iPad and iPod Touch."
For the investment community, GN deliberately provided an open-ended organic growth guidance of "more than 6%" for 2014 as GN sees potential upsides based on this breakthrough technology.
Source: GN ReSound (Copenhagen)