CTO presents Starkey's redesigned Genesis AI in keynote at 2023 tinyML Summit
Starkey's Chief Technology Officer and Executive Vice President of Engineering, Achin Bhowmik, PhD, was the keynote speaker at the 2023 tinyML Summit on March 28. This annual event gathers professionals and decision-makers in the tinyML ecosystem, with this year's event focused on end-users and applications of tinyML. In his presentation, Bhowmik discussed the neuroscience of hearing, technologies for enhancing and augmenting auditory perception, and presented Genesis AI, Starkey's newly redesigned hearing technology.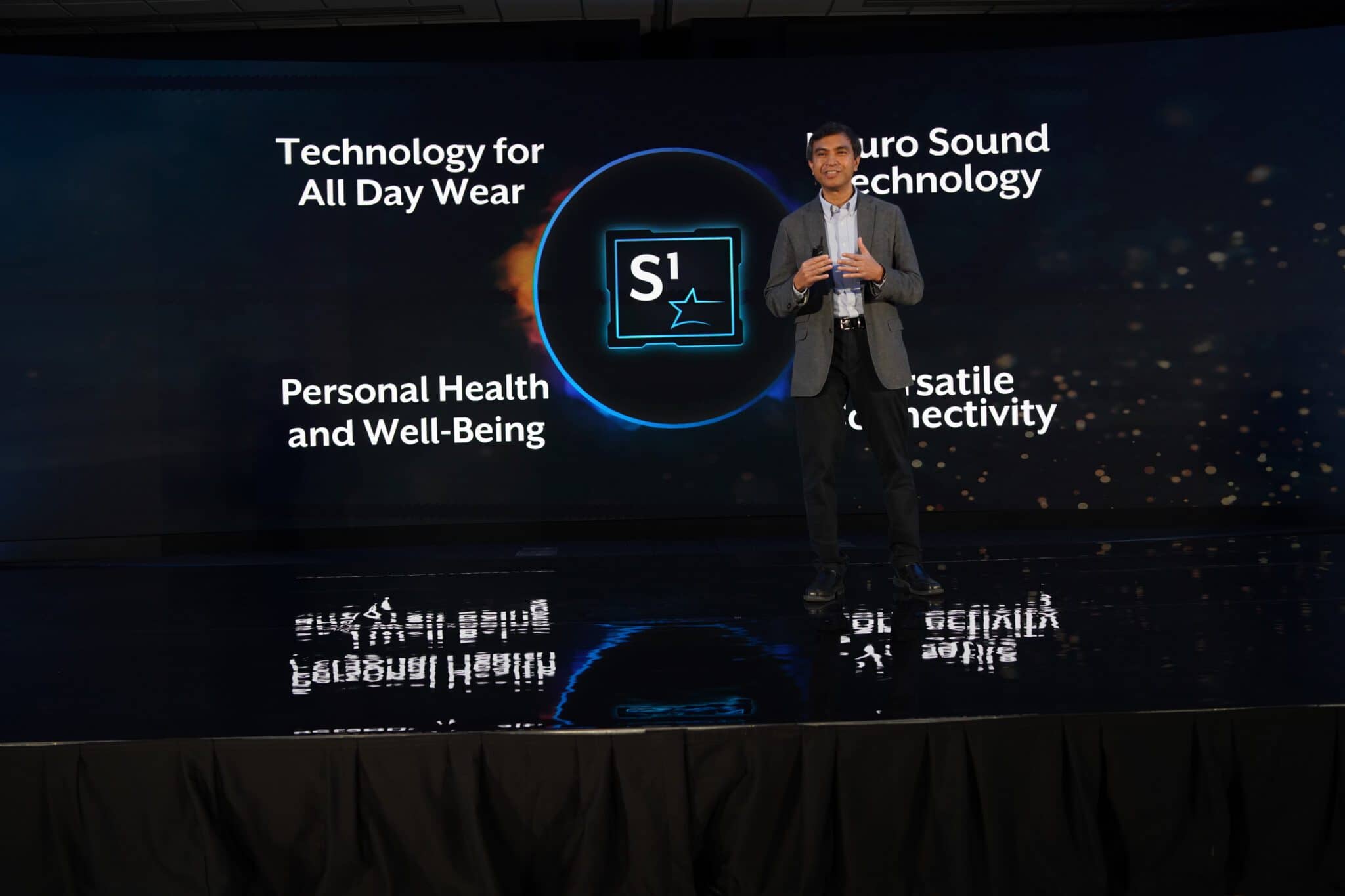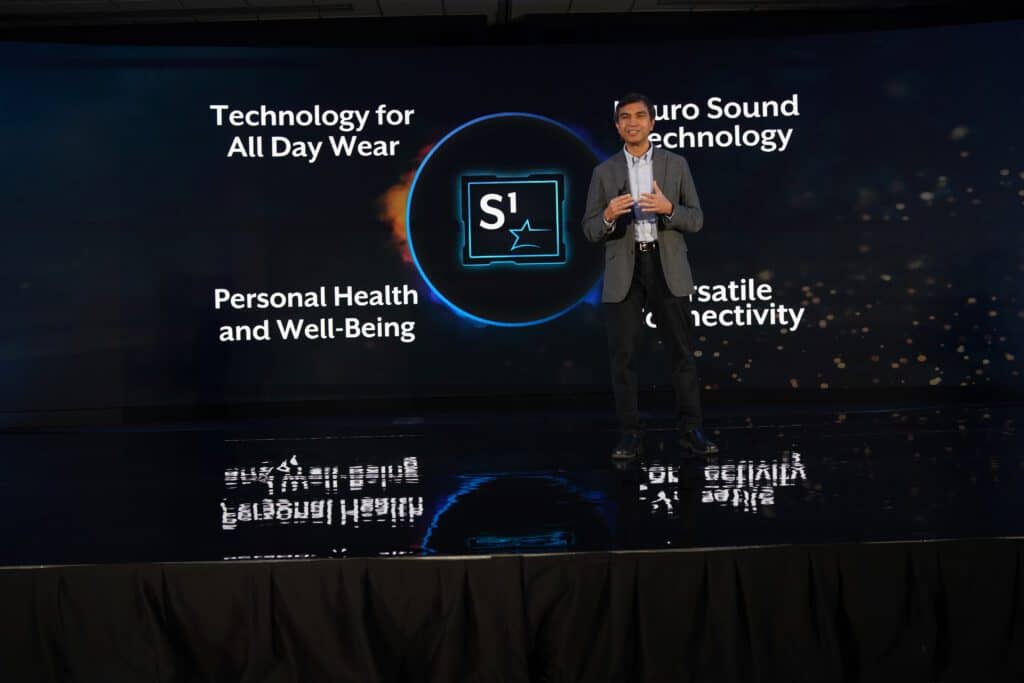 "At Starkey, we are transforming hearing aids into multifunctional, wearable health and communication devices with advanced sensors and artificial intelligence (AI)," shared Bhowmik. "The modern-day hearing aid is the perfect device to look to as we dream about where extremely power-efficient AI-at-the-edge can take us. This technology helps people lead better, more fulfilling lives, and that is a tremendous opportunity for applications of tinyML."
According to the company, Starkey's Genesis AI hearing aids are enabled by harnessing nature and mimicking the biological processes of how people sense and understand the world around them. The redesigned Starkey Neuro Processor features technology that mimics the function of the central auditory system through an on-chip Deep Neural Network (DNN) accelerator. Powered by advanced machine learning algorithms, the devices classify the environment and automatically optimize the sound output two billion times a day, company leaders say.
In addition, these devices are said to monitor for physical and cognitive activities, an automatic fall detection and alert system, as well as a personal assistant. They can stream phone calls and music with all-day battery life, translate languages, transcribe speech, and remind the wearer to take their medication, among other tasks.
"The tinyML Summit has continued to grow in technical breadth and depth since its inception in 2019," commented Davis Sawyer, Chair of the 2023 tinyML Summit. "This year, we focused on applications and end-users to highlight the real-world impact low power ML technologies are making around the globe. Having Achin Bhowmik of Starkey as our keynote speaker is a testament to the growth of tinyML in such a short time."

To learn more about Starkey, visit starkey.com.
Source: Starkey
Images: Starkey