More than 100 children joined their parents at Oticon, Inc headquarters on April 25 for national "Take Our Daughters and Sons to Work Day." Oticon is one of thousands of companies nationwide that opened their doors to encourage and inspire young people and introduce them to the workplace, according to an announcement from the hearing aid manufacturer. At Oticon, the workday-long event featured a variety of organized activities designed to both educate and entertain. A tour of Oticon's production facilities featured a hearing-themed scavenger hunt. Hands-on activities combined lessons on the science of sound with cupcake decorating and science experiments led by the educational group, Mad Science.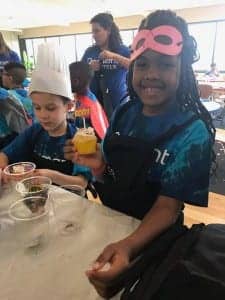 In small group interviews with Oticon staff, the youngsters learned the variety of skills and talents required to develop quality hearing technology and services and the importance of each person's contribution to the success of the organization. Older children had impressions taken and learned how to model custom hearing aids. Many children received hearing screenings and practical advice on hearing health and hearing protection.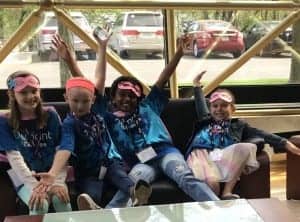 Giving back was a theme throughout the day. The children colored pictures for the New Jersey-based charity Color a Smile to brighten the day for seniors and deployed troops. Spirits were flying high for the day's true hometown hero moment: Youngsters created their own unique "capes for a cause" – superhero capes to donate to charities for children in homeless shelters and hospitals.
To learn more about hearing health and hearing solutions, visit: www.Oticon.com.
Source: Oticon
Images: Oticon