ZPower—a Camarillo, Calif-based developer of rechargeable, silver-zinc microbatteries—announced its collaboration with the hearing aid manufacturer Oticon to make the award-winning Internet-connected Oticon Opn™ hearing aid rechargeable.
Rechargeable hearing aids are reportedly among the top features sought by hearing aid users. According to a study of over 500 hearing aid users, 70% said they want rechargeable hearing aids even though only 11% said they currently have them.1 Until recently, rechargeable hearing aids were limited to using lower energy density nickel–metal hydride (NiMH) batteries, which frequently deliver less than a full day of power. This battery chemistry's limited performance reportedly resulted in a low level of market acceptance, according to ZPower's announcement. ZPower is changing this with its innovative silver-zinc rechargeable battery technology that delivers a full day of power on a single charge.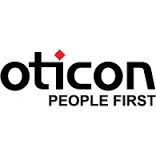 ZPower batteries offer hearing aid wearers the confidence of all-day power—with streaming—and the flexibility to interchange ZPower batteries with zinc-air disposable batteries. Additionally, ZPower batteries are non-flammable and recyclable.
"We are proud that Oticon chose ZPower's rechargeable battery technology for its first rechargeable hearing aid," said Sara Sable-Antry, VP of sales and marketing for ZPower. "It has been our mission to use ZPower's innovative silver-zinc battery technology to improve the quality of life of hearing aid wearers, and now, with the launch of the rechargeable Oticon Opn, more patients will benefit from the convenience of reliable, rechargeable hearing aids."
"Oticon Opn internet-connected hearing aids have unlocked an entirely new experience for wearers who want the power of the internet while hearing better in their daily lives," said Janne Jakobsen, senior director, Oticon Sales & Marketing. "And now, with the help of ZPower, our new rechargeable solution extends that experience by providing an added degree of confidence that hearing aid wearers deserve."
To learn more about ZPower batteries, please visit www.zpowerhearing.com. For more information on the entire Oticon Opn family, visit www.oticon.global/opn.
1 Hearing Tracker Survey, August 2016
Source: ZPower, Oticon