The Medicare Audiology Services Enhancement Act of 2013 (HR 2330) has been introduced into Congress. If passed, it would provide Medicare beneficiaries greater access to audiology services and allow audiologists to provide more diagnostic and treatment services.
Introduced by Congressman Gus Bilirakis (R-Fla), the proposed legislation would give Medicare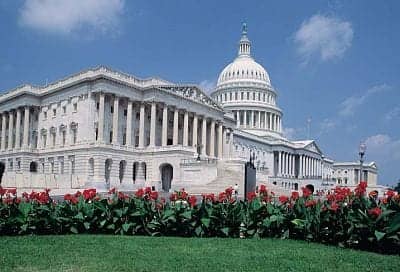 beneficiaries access to audiologists for both diagnostic and treatment services, similar to those already available from other practitioners.
"The introduction of this bill is an important step in making sure Medicare patients are covered for the full range of professional services provided by audiologists," ASHA President Patricia A. Prelock said in a press statement. "ASHA has been working hard to make expanded access to audiology services under Medicare a reality, and we applaud Rep Bilirakis for his leadership."
HR 2330 would allow audiologists to bill for hearing and balance assessment services, auditory treatment services (including auditory processing and auditory rehabilitation treatment), vestibular treatment, and intraoperative neurophysiologic monitoring. The proposed legislation also would provide Medicare coverage of comprehensive audiology services in coordination with current billing and reimbursement standards, consistent with other non-physician services covered by Medicare.
The bill has received bipartisan support from the House of Representatives. Currently, cosponsors of the bill include Representatives G.K. Butterfield (D-NC), Louis Capps (D-Calif), Jim Gerlach (R-Pa), Brett Guthrie (R-Ky), Bill Huizenga (R-Mich), David McKinley (R-WVa), Pat Meehan (R-Pa), and Michael Michaud (D-Me).
For further information, download ASHA's Issue Brief on Medicare Coverage of Audiology Services [PDF].