Charm, Sonic's newest family of mid-level hearing solutions, is designed to please with just the right amount of essential features, reports the company. New Charm is said to provide rich, natural sound, noise reduction technologies, intuitive operation, and wireless connectivity that make everyday sounds better.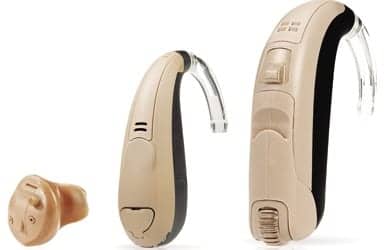 "Charm is a winning combination of features and styles built on Sonic's 4S Foundation of sound that's natural, speech understanding in noise, simplicity in everything we do, and style that stands out," says Kathy Landon, Sonic vice president of branding and professional services. "Charm provides the features consumers value most at an affordable price in a solution that fits easily into any lifestyle."
According to Sonic, the mid-priced solution is refreshingly straightforward, delivering the natural sound quality, while being easy to use. Users benefit from a variety of advanced technologies that identify and reduce sounds that could be noisy distractions:
• Speech Priority Noise Reduction works to separate speech from surrounding noise, making conversations comfortable and clear.
• The Adaptive Feedback Canceller attacks feedback before it starts for squeal-free, easy listening.
• Sophisticated Speech Variable Processing gives priority to speech sounds, preserving the nuances of speech to enhance overall speech clarity.
• Bluetooth®-compatible technology available in Charm 60 enables users to easily connect through Soundgate to mobile phone conversations, MP3 music, and other external audio sources. With the addition of the TV Adapter, Soundgate transmits sounds directly to both hearing devices and the Phone Adapter allows Charm users to accept calls from landline phones. Soundgate also serves as a remote control to allow easy operation of programs and volume changes.
Simplicity of operation extends to the fitting process in Charm and other Sonic devices, according to the company. Sonic's proprietary high-speed EXPRESSfit Fitting Software makes programming Charm easy. Compact and lightweight EXPRESSlink3 connects easily to USB ports for effortless mobility with laptops.
Charm is available in a full line of small, streamlined BTEs, miniBTEs, and custom styles. The Charm miniBTE is designed to provide the right balance of style, size, and effortless functionality. For users who prefer an in-the-ear fit, Charm is available in a variety of custom options.
Source: Sonic