Plural Publishing announced the release of new editions of two of their most prominent cochlear implant books. According to Plural's announcement, these updates bring new features including fully rewritten chapters and up-to-date research on cochlear implant devices and assessment "that will benefit students and clinicians alike."
Cochlear Implant Patient Assessment: Evaluation of Candidacy, Performance, and Outcomes, Second Edition
Editor: René H. Gifford | Published: 2/4/2020 | ISBN-13: 978-1-63550-128-5 | https://www.pluralpublishing.com/publications/cochlear-implant-patient-assessment-evaluation-of-candidacy-performance-and-outcomes-1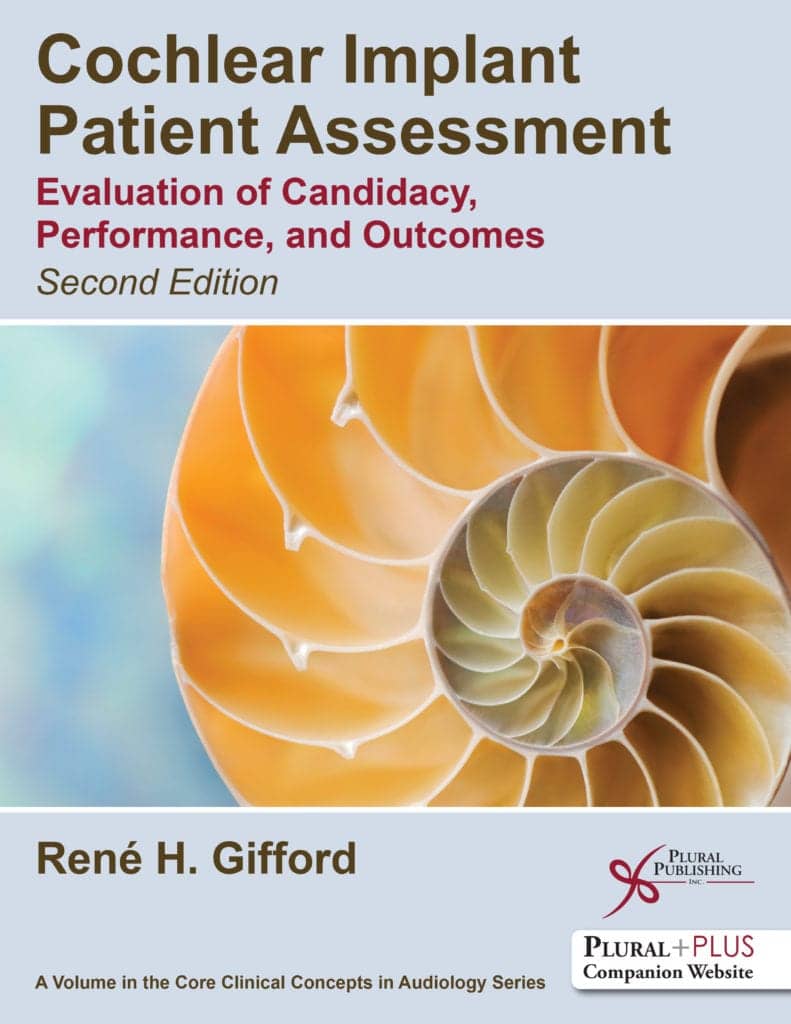 This updated second edition of Cochlear Implant Patient Assessment: Evaluation of Candidacy, Performance, and Outcomes, Second Edition is described by Plural as "an instrumental reference for clinicians working with cochlear implant recipients and graduate students in the fields of speech-language pathology and audiology." The content of the text is said to be logically organized, and begins with necessary background information for cochlear implant candidacy and the selection process. Later chapters provide information on assessment of implant candidacy, postoperative assessment of performance over the long term, and possibilities for future research and understanding.
The second edition features "up-to-date research guiding candidacy and outcomes assessment"—particularly relevant for cases of hearing preservation, determining bilateral CI candidacy, bimodal hearing, and assessment of the nontraditional cochlear implant candidate, according to Plural. The new edition also discusses assessment of candidacy and postoperative outcomes for individuals with unilateral deafness, assessment of non-English-speaking patients, and the role of imaging in device selection and postoperative assessment. The second edition also includes access to a PluralPlus companion website with related files and printable forms.
Cochlear Implants and Other Implantable Hearing Devices, Second Edition
Editor: Michael J. Ruckenstein | Published: 4/8/2020 | ISBN-13: 978-1-63550-126-1 | https://www.pluralpublishing.com/publications/cochlear-implants-and-other-implantable-hearing-devices-1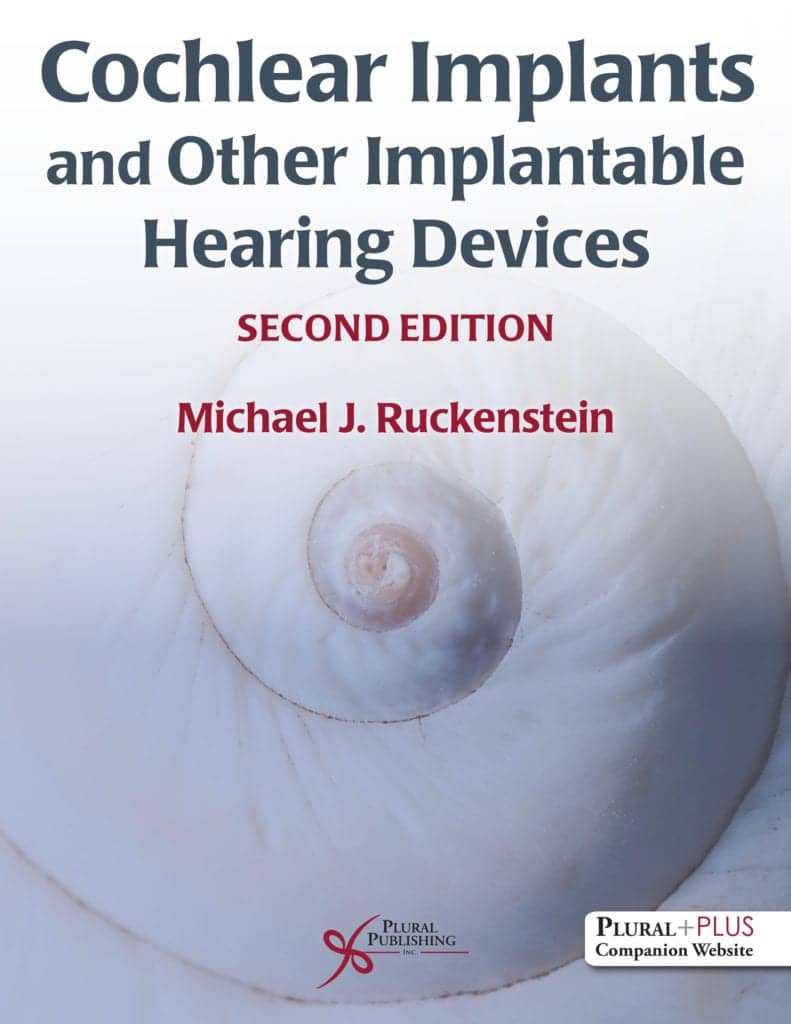 Cochlear Implants and Other Implantable Hearing Devices, Second Edition remains a "fundamental text for hearing professionals," according to Plural. Cochlear implants and other implantable hearing mechanisms have become increasingly prevalent solutions to modern-day hearing trauma, making it imperative for clinicians to gain expertise on the subject. This text provides hearing professionals with the knowledge necessary to wholly understand these implantable mechanisms so that they can incorporate them into their practices.
New features to the second edition include a full color design, updated references, and chapter content, and three all-new chapters on Single-Sided Deafness, Auditory Neuropathy, Cochlear Nerve Deficiency, and Other Challenges in the Pediatric, and Cochlear Implants—The Future.
Source: Plural Publishing
Images: Plural Publishing