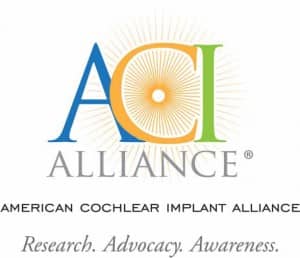 American Cochlear Implant Alliance (ACI Alliance) has published a new online resource on insurance coverage for cochlear implants (CI) including employer plans, Medicare and Medicaid, Social Security disability eligibility (for those under age 65), and other cochlear implant coverage resources that may be applicable.
Available free and online on the ACI Alliance website, the new Insurance Resource is intended to assist clinicians, educators and early interventionists working with children or adults with hearing loss as well as consumers and families who wish to pursue cochlear implants. Primary care physicians may also benefit from the information, which provides information to them advise patients on insurance for the CI intervention.
According to ACI Alliance, considerable confusion remains regarding cochlear implant coverage under health insurance. The majority of health plans cover cochlear implants for appropriate individuals of all ages from young children up to older adults. This resource discusses traditional insurance as well as some "non-traditional" funding sources that may be less familiar, such as Social Security Disability and social service organizations. It can sometimes be difficult to get coverage for certain aspects of the CI intervention, such as rehabilitation or equipment upgrades. These topics are also addressed, with suggestions on how to overcome coverage challenges.
ACI Alliance is a non-profit organization dedicated to improving access to cochlear implantation through research, advocacy, and awareness. Its members are otolaryngologists, audiologists, speech pathologists, educators and others on cochlear implant teams, as well as parent and consumer advocates.
Source: ACI Alliance