Cochlear Americas has awarded $64,000 to eight students who hear with Cochlear™ implantable hearing devices. The 11th annual Graeme Clark and the second annual Anders Tjellstrom Scholarships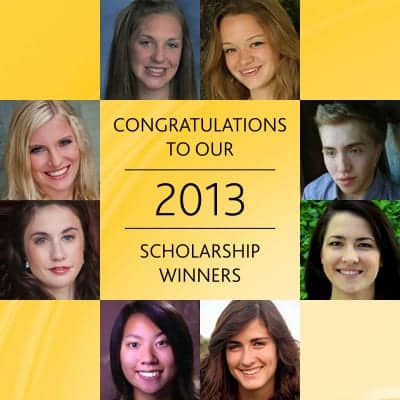 are named after two pioneers of the hearing implant industry.
The 2013 scholarships recognize Cochlear™ Nucleus® Cochlear Implant and Baha® System recipients who are not only academically gifted, but have demonstrated a commitment to leadership and humanity.
The Graeme Clark Scholarship is named after the inventor and pioneer of the cochlear implant. The Anders Tjellstrom Scholarship is named after the research physician at the Department of Otolaryngology at the Sahlgrenska University Hospital in Sweden who collaborated with Per-Ingvar Branemark, a pioneer in his field, to treat the first patient with a Baha device.
Five students were selected as Graeme Clark Scholarship winners and three were selected for the Anders Tjellstrom Scholarship. Each of the eight students will receive $2,000 per year for up to four years at an accredited college or university, for a total of $64,000 in scholarship funds. Since 2002, Cochlear Americas has awarded more than $380,000 in scholarships to 58 college students.
The 2013 Graeme Clark Scholarship winners include: Lexi Grafe (Rochester, Minn), a freshman at the University of Denver; Emily Hewlings (Hatfield, Mass), a freshman at Goucher College; Mykella Jones (Mesa, Ariz), a freshman at the University of Arizona; Stephanie McCoy (Shrewsbury, Mass), a freshman at Georgetown University; and Julia Selezneva (Berkeley, Calif), a medical student in the UCSF and UC Berkeley Joint Medical Program.
The 2013 Anders Tjellstrom Baha Scholarship winners include: Madeline Betterly (Okemos, Mich), a freshman at Wayne State University; Sydny Bohuk (Tipton, Ind), a freshman at the University of Indiana; and Hannah Shule Katz (Boston), a vocal performance major at Boston University.
For more information about the scholarships, visit CochlearAmericas.com/Scholarship.
SOURCE: Cochlear Americas