Oticon announced that over 5,000 hearing care professionals registered to join the company for its 2021 OticonNext "Discover More" Conference, the company's "biggest ever launch event for a new product." The live, virtual knowledge-sharing experience introduced participants to Oticon More, "the world's first hearing aid with an on-board deep neural network." This new hearing aid is said to build on Oticon's "proven BrainHearing approach to deliver a full and precisely balanced sound scene that makes it easier for the brain to perform optimally." Oticon President Gary Rosenblum and Oticon staff experts showed conference participants how Oticon More represents a "fundamentally new approach" to signal processing.
Related article: Oticon Launches Oticon More Hearing Aid
"Through the OticonNext Conference, we aimed to equip practitioners with the knowledge and tools they need to continue to bring life-changing technology to patients," said Rosenblum. "Over the past decade, Oticon has pioneered new standards and advanced its portfolio of hearing solutions dramatically. From our newest addition, Oticon More, to our innovative power and pediatric solutions, we continue to offer hearing care professionals and their patients one of the industry's most comprehensive portfolios of hearing technology."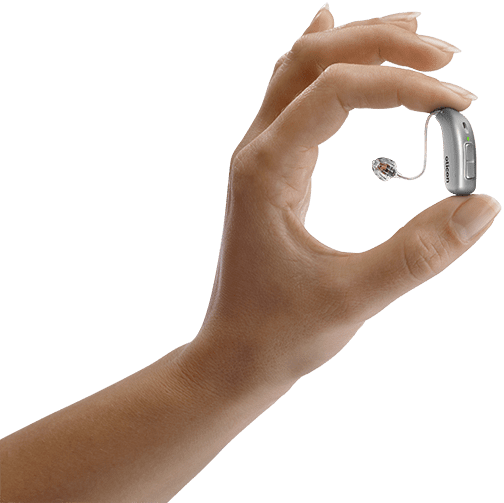 Rosenblum shared recent honors for the new hearing solution with conference participants.  On January 11, the Consumer Electronics Association named Oticon More an honoree in the CES 2021 Innovation Awards in the Health & Wellness and Wearable Technologies categories. This is the fifth consecutive year that Oticon, Inc has been recognized by the international awards program that annually selects the best of the best in consumer electronics. The most recent awards bring to an even dozen the number of times Oticon has been honored by the CES Innovation Awards program.
Inspiration, Innovation, and Practice Support
Keynote speaker Dan Buettner, author of The Blue Zones: Lessons for Living Longer from the People Who've Lived the Longest, provided guidance on how technology like Oticon More contributes to health and long life by enabling patients to maintain vital connections to people and the world. A panel discussion addressed questions from the online audience on Oticon More's technology innovations, including the new Polaris platform. Following the conference, hearing care professionals were invited to explore The Zone exhibit hall to learn more about the variety of clinical and business support available through Oticon and the company's business partners.
Interactive Webisodes Continue Knowledge Sharing
The conference's interactive virtual format extends beyond the launch event with a series of post-conference educational webisodes that build on the knowledge gained at OticonNext. The live interactive sessions take a deeper dive into the audiology of Oticon More and the new research that shows the brain needs access to all sounds—not just speech—in order to work in a natural way. Scheduled for February and March, the five webisodes each last approximately one hour and require prior registration.
Learn more about Oticon More and the entire portfolio of Oticon hearing solutions with BrainHearing technology at: www.Oticon.com/More.
Source: Oticon
Images: Oticon