Westone Laboratories, part of HealthEdge Investment Partners, LLC, has announced the sale of its music division, Westone Audio, to Lucid Audio. Westone Audio was a pioneer of the custom in-ear monitor market in the 1980s, making its custom and universal earphone solutions a great offering for musicians, audiophiles, and music lovers worldwide. Many hearing care professionals will remember conventions where Westone's staff were playing silently inside their exhibit booth—until you put on one of their earphones and listened to great music.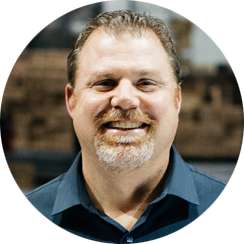 "We are excited to add the Westone Audio line of universal and custom in-ear monitors to our family of products," said Lucid Audio General Manager Gary Boyer in a press statement.  "Westone Audio's tradition of innovation, design excellence and premium sound aligns well with the rich heritage of Lucid Audio and Etymotic Research. The combination of these three brands and their extensive suite of products strengthen Lucid Audio's position as the leading provider of quality high-performance solutions to music enthusiasts."
Hearing Lab Technology, LLC, is the parent company of Lucid Audio which was founded by CEO Tim Schnell and SVP/CTO Henry Smith in 2009. Lucid is a prominent hearing aid and personal sound amplification products (PSAP) developer and manufacturer, which also purchased Etymotic Research in March 2018. Henry Smith is the founder of Authorized Hearing Systems (AHS), America Hears, and more recently Liberty Hearing Aids and Lucid. Lucid Hearing reportedly operates over 500 Hearing Solution Centers throughout the United States, and manufacturers hearing-amplification and hearing- protection products, including the Enrich and Enrich Pro PSAPs that range from about $99-$800.
The sale of Westone Audio will reportedly allow Westone Laboratories to further focus on its core hearing healthcare and hearing protection business. "Throughout this process we were looking for a strategic partner with a significant presence in the music and consumer audio markets. We found that partner in Lucid Audio." said Earl DeCarli, Interim CEO and Board Chairman at Westone Laboratories. "We are confident Lucid Audio will be an outstanding steward of the Westone Audio legacy and continue to provide category leading products and best-in-class support to the brand's loyal customers around the globe."
Westone Audio's management team and operations will be headquartered at Lucid Audio's facilities in Fort Worth, Texas.