Unitron, a Canadian manufacturer of hearing solutions, has unveiled Stride M, the newest and most discreet member of the Stride hearing aid family. Built on the North™ sound processing platform and continuing the company's patient-centric design, Stride M 312 BTE is intended to provide powerful performance in a style that emphasizes comfort, aesthetics, and intuitive functionality.
Unitron says the 312 behind-the-ear (BTE) hearing instrument rounds out the Stride product family on the North platform, offering high-output power. Stride M leverages North features, including SpeechZone 2, SoundNav and Sound Conductor, to provide patients with a positive listening experience even in difficult sound environments. Stride M incorporates a telecoil for those who need it.
Unitron reports that Stride M is its most stylish and discreet BTE, and its look is intended to provide the comfort and styles that hearing healthcare professionals need to break down patient barriers to acceptance and use of hearing aids.
"Stride M is Unitron's smallest BTE, but still manages to provide the highest output of any 312 BTE, making it suitable for patients with a wide range of hearing losses, or who, for a variety of reasons, can't wear a receiver-in-the-canal (RIC)," says André de Goeij, director, Product Management and Product Marketing, Unitron. Product availability begins end of April 2016.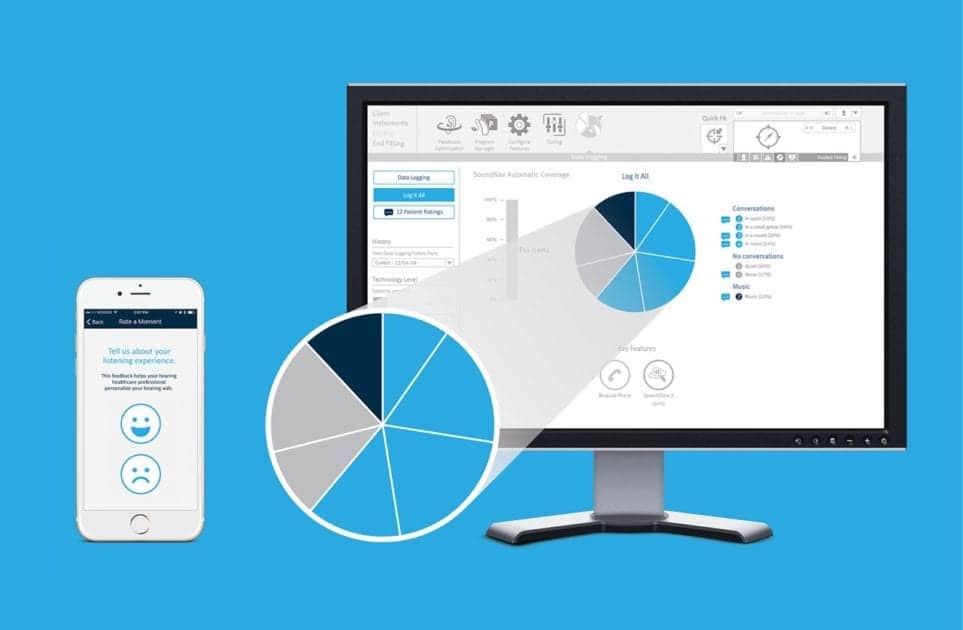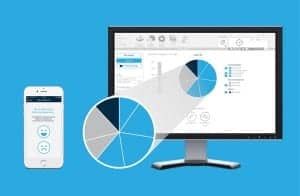 Also announced, was the release of Unitron's Patient Insights, a new solution that gives hearing healthcare professionals (HHCPs) a direct window into how patients are feeling about their hearing instrument performance.
Comprised of two features, Log It All and Patient Ratings, Patient Insights provides HHCPs with a more complete picture of the patient experience with their hearing instruments. Log It All captures objective data from the hearing instrument on the patient's real-life hearing experiences across seven unique sound environments, while Patient Ratings provides the practitioner with subjective in-the-moment insights into a patient's perception of their hearing experience. This combination of evidence and insights gives the HHCP the whole picture to support their recommendations and elevate their level of care.
Unitron's new Patient Insights sits at the intersection of two mega trends impacting the healthcare market. First, rapid advancements in technology, such as mobile devices, sensors and wearables, now allow for low cost collection of patient data. Second, patients are demanding to be more engaged in their healthcare and want personalized solutions that fit their lifestyle. Unitron says the explosion of smartphone use among healthy agers – 54% of individuals aged 50-64 and 27% of individuals 65+ own a mobile phone – makes patient monitoring and data collection easier than ever to achieve.
"The whole point of giving people a pair of hearing aids to try out in the field is to get back information about what works and doesn't work for a patient," says Don Hayes, PhD, director of clinical research for Unitron. "Until now, there's been a disconnect between what the person says, and the ability to know what the hearing aid is doing. The combination of the objective data from Log It All with the subjective patient experience data gathered in-the-moment through Patient Ratings solves that problem. Patient Insights provides HHCPs with the information they need to make changes to the hearing instruments so patients go out the door with a better fitting."
Source: Unitron