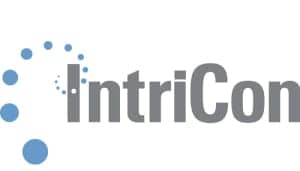 IntriCon Corporation, Arden Hills, Minn, has taken another major step forward in its hearing aid and hearables offerings—this time adding audio streaming functionality. The Minneapolis-area developer of hearing devices and miniature components for the medical electronics industry has announced the completion of phase one of the company's anticipated introduction of the NXP® Semiconductor's NxH2003 Bluetooth Low Energy (BLE) audio streaming SoC into IntriCon's Lumen™ 155 product family.
According to the press announcement, IntriCon's and NXP's R&D teams merged exceptional hearing aid engineering and wireless audio streaming semiconductor technology to deliver hearing aid devices that can stream wireless audio from IntriCon's wireless accessories, such as remote microphones, consuming only 2.6 mA current at 1.2 Volts, which is said to be exceptional for the industry.
Intricon has been on a roll. In 2017, the company reported record sales of $88.3 million, up 29.9% from $68.0 million in 2016. Additionally in 2017, it completed its purchase of Hearing Help Express (HHE), the direct-to-consumer (DTC) mail-order provider of hearing aids. The company also manufactures hearing aids for a number of prominent companies in the field, including UnitedHealth's hi HealthInnovations and EarVenture.  In late-2017, IntriCon made payments to secure its 49% equity interest in Germany-based, Soundperience, reportedly first psychoacoustic method of analyzing peripheral hearing and central hearing processing branded as the Sentibo Smart Brain System.
"Incorporating state-of-the-art, low-power consuming wireless technology is a critical step in creating our high-quality, low-cost hearing healthcare ecosystem," said IntriCon President and CEO Mark Gorder in a press statement. "By integrating NXP's NxH2003 into our Lumen 155 product family, we can provide outcome-based features, connecting our hearing aid devices with various wireless accessories. We intend to launch this technology coupled with a remote microphone into our Direct-to-Consumer (DTC) and Direct-to-Insurance (DTI) channels in the first half of 2018. Additionally, we intend to integrate this with our Sentibo Smart Brain self-fitting software, which is designed to improve both channel productivity and the quality of first-time fittings, resulting in lower prices, greater access and increased customer satisfaction."
IntriCon believes its new state-of-the-art wireless technology is important to its strategy of creating an eco-system of care, eliminating cost and access as barriers to the adoption of hearing aids. The company has patented certain aspects of wireless self-fitting and remote update and adjustment of hearing aids. The company said in the press statement that, once the FDA has finalized the regulation mandated by the OTC Hearing Aid Act of 2017, the availability of IntriCon's wireless hearing devices will open the door to greater competition, spur innovation, and position the company as a leader in driving affordable hearing care into the US market. The Act mandates the FDA to establish an OTC hearing aid category for adults with "perceived" mild-to-moderate hearing loss within 3 years of passage of the legislation, and finalize a rule within 180 days after the close of the comment period.
"IntriCon's Lumen 155 wireless audio streaming performance is a great proof point of the performance of NXP's NXH2003," said Bart De Loore, vice president of NXP's Personal Health business. "Optimized for use in hearing instruments, NXH2003 streams wireless audio over 2.4GHz at industry lowest energy consumption and smallest footprint. Similar to what NXP did with NFMI-based MiGLO solutions, NXP expects to deploy its industry-leading, low-power BLE audio streaming technology in the adjacent hearables market as well."
NXP's state-of-the-art BLE 4.1 certified solution measures only 7.25mm2, and is reported to have the industry-lowest receive and transmit power levels of 4mW and 7mW respectively. The NxH2003 is designed to form a total solution for ultra-low power wireless audio streaming. It embeds both an M0 microcontroller (running the protocol stack and application), as well as an embedded CoolFluxTM DSP (running all of the required audio processing including sample rate conversion and audio [de]compression).