In collaboration with sister company Phonak, Advanced Bionics (AB) has released the new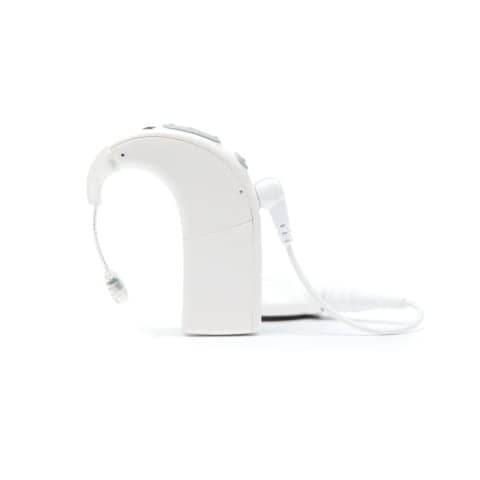 Naída CI Q70 sound processor in Europe, Canada, and several other countries. The United States release is still pending.
As a result of the collaboration on design witih Phonak, Naída CI cochlear implant recipients have access to Phonak technologies for the first time, including Phonak Binaural VoiceStream, designed to help recipients hear speech better in noise and take the strain out of conversations.
The Naída CI processor also includes Phonak's UltraZoom dual-microphone. When AB's ClearVoice speech enhancement technology and the UltraZoom feature are used together in loud real-world settings, recipients experience a 55% improvement in speech perception, according to an AB study.
Naída CI also offers AccessLine™ accessories for 100% wireless connectivity to consumer electronics by leading brands, including Apple, Samsung, and Nokia. The features allow Bluetooth signals, music, phone calls, TV shows, FM, and other media to be streamed wirelessly to a compatible Phonak hearing aid and a Naída CI sound processor or to two Naída CI sound processors at the same time.
To make phone communication easier, bilateral recipients using Naída CI processors can answer calls hands-free and stream calls wirelessly to both ears simultaneously.
Sized 40% smaller than AB's previous behind-the-ear processor, Naída CI sound processors are also lightweight for improved on- and off-ear comfort. Featuring AB's instyle™ design, the Naída CI color collection provides modern styling, from subtle hues that blend with hair and skin tones to chic shades that make a fashion statement.
In addition to the Naída CI processor, AB is launching the T-Mic™ 2 microphone, which has been updated with improved aesthetics, comfort, and durability.
SOURCE: Advanced Bionics (AB)