HR's annual corporate review of events and new products from the industry's perspective, and what may be in store for 2011.
The year 2010 brought many new products, events, and turning points for the hearing industry. As the year comes to a close, The Hearing Review asked several companies to comment on what they viewed as their major achievements, milestones, and corporate highlights during 2010, and what products, services, and announcements might be expected from them during 2011. Here's a look from their perspective on the past year and the year to come. Additionally, the "HR Headlines" provide a sampling of just a few of the news items, announcements, and related articles that made it onto the pages and online offerings of HR during 2010. For more information on these companies' products and services, use the contact information at the end of each company entry.
AudioScan
Looking Back at 2010 …
First and foremost, thank you to our great customers and our team of dedicated representatives for a banner year. As we approach the end of 2010, it looks as though we have achieved an annual double-digit increase, despite an economic headwind.
In 2010, we conducted over 30 workshops around the country and noted an increase in both attendance and attentiveness. Objective measurement seems to be increasing in popularity, and we believe those with hearing loss will benefit greatly from this trend.
We also previewed the Axiom® at AudiologyNOW! Our first new product in quite some time, the Axiom has wide appeal as an affordable and effective hearing instrument fitting system. This Speechmap® device allows the hearing care professional to captivate, educate, and motivate patients—all at a price point that is very compelling.
Moving Forward to 2011 …
In 2011 we will be introducing a new NOAH module that boasts the same high standard and ease-of-use as the software our equipment is famous for.
We hope to continue our success in making probe measurement mainstream. We feel this mission benefits both patients and dispensing professionals, and we intend to keep improving and growing until every fitter is verifying objectively. Call your local representative to arrange an Audioscan test drive today!
Audioscan
Dorchester, Ontario
www.audioscan.com
(800) 265-2093
Ear Technology Corporation
Looking Back at 2010 …
The year 2010 was a busy one for Ear Technology Corporation. In the past year the company:
Launched the next generation of Dry & Store with the Global II, providing increased reliability and a sleek new design.
Med-El began providing Zephyr units to their cochlear implant recipients (Cochlear Corporation has been providing Globals and Zephyrs worldwide since 2004).
Relocated to a new facility, facilitating better integration of design, development, marketing, sales, and customer support under one roof.
Launched the Dry & Store blog to encourage better two-way communication with our customers, while providing tips and insights regarding use of Dry & Store.
Moving Forward to 2011 …
Further improvements to the TransEar bone conduction hearing aid oscillator and chip design to provide broader range of frequency response, while retaining reliability and TransEar's position as the non-surgical remedy of choice for single-sided deafness.
Ear Technology Corporation
Johnson City, Tenn
www.eartech.com
(800) 327-8547
MedRx Inc
Looking Back at 2010 …
MedRx Inc is about to enter its 18th year in business, serving the clinical instrumentation needs of the hearing care market. The company began as a small domestic manufacturer of Video Otoscopy technology, and today now serves some 44 international markets. The company is a leading developer and supplier of PC-based testing and fitting instrumentation, specializing in REAL Ear Measurement, Audiometry, Hearing Instrument Testing, Video Otoscopy, and Tympanometry. This past year for MedRx was again a year of extensive international distribution expansion. In 2010, the company opened 17 new export markets in Europe, Asia, the Mideast, and Central America.
At the same time the company was focused on international expansion goals in 2010, MedRx continued to evolve and develop 3 new products for 2011, expanded the software capabilities and performance of their existing instrumentation, and participated in numerous domestic and international convention venues in the hearing care industry. MedRx is proud to have established their clinical brand, AVANT™, as a leading global brand of advanced PC-based instrumentation.
Moving Forward to 2011 …
As the company heads into a new year, it will remain focused on three primary objectives:
Continued international progression in Asia and South/Central America;
An introduction of a remarkable new generation of fitting technology that will accelerate fitting verification as a global "standard of care" for fitting hearing instruments;
New, smaller, yet powerful physical PC-driven platforms for testing.
MedRx is also exploring some new ancillary consumer markets to the hearing care industry that have emerging opportunities that will utilize the same MedRx proprietary measurement technologies available in the clinical hearing market.
MedRx Inc
Largo, Fla
www.medrx-usa.com
(888) 392-1234
Oticon
Looking Back at 2010 …
In 2010, Oticon strengthened the company's commitment to putting People First with a focus on developing innovative hearing solutions that empower people with hearing loss to communicate freely, interact naturally, and participate actively. Empowering hearing care professionals to build positive relationships with the new and demanding generation of users through the successful management of the day-to-day operation and marketing of their practices is an integral part of that commitment.
The introduction of the new Oticon Chili, Acto, and Safari SP families demonstrated how insight into end-user needs and desires and innovative technology can facilitate more natural communication for more people than ever before. Through knowledge-sharing initiatives like the Marketing Boot Camp and Human Link conferences, we were able to provide the support and practical tools practitioners need to become stronger and more successful life-quality providers.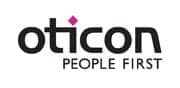 Moving Forward to 2011 …
In 2011, Oticon will continue to combine technological leadership with new services and business support initiatives based on end-user insights. Connectivity will continue to play a central role, enabling Oticon and our business partners to meet the high expectations of a new generation of hearing-impaired individuals. We will also increase our offerings of online and offline tools to foster successful interaction between hearing care professionals and their clients, to increase patient satisfaction, and to build practices.
In the coming year, Oticon Inc will move to a new, state-of-the-art headquarters building that will allow us to expand our facilities, our staff, and our support to better serve the evolving needs of hearing care professionals and their clients.
Oticon Inc
Somerset, NJ
www.oticonusa.com
(800) 856-3921
Panasonic
Looking Back at 2010 …
At the 2010 AudiologyNOW! convention in April, Panasonic announced that we were joining the US hearing care market! In doing so, Panasonic becomes the first recognized brand to join the industry in more than 12 years.
The first half of the year was filled with planning and assembling the right team. Then we introduced our 4-series RIC, 2-series BTE, as well as the JZ Series—a hearing instrument with a binaural stereo headset. At mid-year, Panasonic launched our products to key distributors and began delivery to dispensing professionals. Our hearing instruments are designed to deliver the features, convenience, and performance requested by hearing care professionals and their discerning patients. Each unit incorporates a user-friendly design for comfortable use and functionality.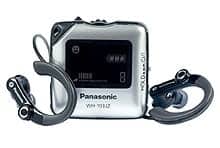 Moving Forward to 2011 …
In 2011, Panasonic Healthcare Group will introduce new innovative, user friendly, and state-of-the-art hearing solutions that will enable hearing care professionals to offer their patients comfort and satisfaction. Our focus will be to build a network of hearing care professionals that understand how to use the Panasonic brand to expand the market. Panasonic strives to become the preferred provider to the independent hearing care professional. Our commitment will be supported by incorporating ideas for life and understanding patients' needs—and making a difference in their daily lives.
Panasonic Corp of North America
Secaucus, NJ
www.panasonic.com/hearing
(888) 422-6309
Starkey Laboratories
Looking Back at 2010 …
Starkey launched a number of exciting new products and programs in 2010, including S Series™ iQ, featuring Voice iQ, a noise management and speech preservation system designed to reduce noise between syllables of words; OtoLens™, the world's first invisible-in-the-canal hearing aid; and Starkey Pediatrics, a new program designed specifically with children in mind and featuring some of kids' favorite Nickelodeon™ characters on earmolds and materials that accompany hearing aids. In conjunction with the new products and programs, Starkey released the newest version of the Inspire® software.
Also in 2010, Starkey was proud to host or sponsor a number of exciting industry events, including the 2010 Jackson Hole Rendezvous, held in Jackson Hole, Wyo, in August; the first annual Pediatric Symposium featuring special guest Marion Downs in September; and the inaugural Innovation in Action Symposium featuring fascinating research from noted audiologists from around the world in November.
Moving Forward to 2011 …
Starkey will continue to develop and release best-in-class hearing instruments and breakthrough fitting software. With an intense focus on evidence-based design, Starkey products will be proven to enhance the patient journey.
Starkey Laboratories Inc
Eden Prairie, Minn
www.starkey.com
(800) 328-8602
Unitron
Looking Back at 2010 …
In 2010, Unitron™ pursued fresh and imaginative ways to improve lives by developing purpose-driven hearing innovations for real life. Unitron continued to support its Passport™ and Latitude™ lines that include SmartFocus™, which puts the spotlight on speech in noisy environments by automatically adjusting microphone strategies to address different listening preferences. Unitron also introduced two wireless systems. Smart Alert™ System includes doorbell, telephone, and smoke detectors, and an advanced remote that sends wireless alerts to clients' hearing instruments. Tandem™ is an all-in-one wireless system designed for clients with unaidable unilateral hearing loss, improving awareness of sound originating from their poor side.
To meet the growing demand for micro CRTs is Moxi™ 3G, a sexy, ultra-small 312 wireless CRT available in a rich palette of color choices and metallics. Moxi 3G offers an easy-to-use telephone solution, SmartFocus, Unifi™ wireless system compatibility, onBoard™ Control, and Smart Control remote compatibility. Clients can flaunt their Moxi with a choice of four price points.
Unitron also launched the Unite™ loyalty program with practice development services and Gold Standard benefits. The Practice Insight™ benchmarking tool, Business Compass™ practice evaluation, and partnerships with 12 independent service providers are essential components of the Unite program. The myUnitron™ online portal was also launched, putting the tools and services you need at your fingertips, 24/7, as well as a new Web site at www.unitron.com/us with enhanced tools and resources for consumers and hearing professionals.
Moving Forward to 2011 …
In the coming year, Unitron will further develop the Unite program by engaging additional service providers and offering more tools to help you grow your business. Unitron will continue to listen closely to the challenges and aspirations of people with hearing loss and the professionals who support them, to identify gaps and opportunities, and to respond with purpose-driven solutions that connect your clients to what matters.
Unitron
Plymouth, Minn
www.unitron.com/us
(800) 888-8882
Widex USA
Looking Back at 2010 …
The year 2010 has been an exciting and eventful year for Widex, one of the world's most respected manufacturers of hearing instruments.
An important study from the University of California at San Francisco Medical Center, published earlier this year, highlighted how the Zen feature, in selected Widex hearing instruments, demonstrated promise as a sound therapy tool for tinnitus management. Zen is a Widex-only patented program that uses fractal technology to generate soothing harmonic tones and chimes that can aid patients in relaxation. Zen has generated media attention as an intriguing and unexpected hearing aid feature.
And Zen is now available at three different price points: mind440, mind330z, and the lower-cost mind220z.
Moving Forward to 2011 …
Widex's efforts in the United States have been recently energized by one of the most significant developments in the hearing aid industry for 2010. Widex A/S in Denmark, a globally successful manufacturer that has been the source of many technological innovations since 1956, now has direct ownership of the new Widex USA. The company will be led by its new president, Jake Haycock.
Widex USA will continue to offer unique and important advancements in hearing care that will help you help your patients in 2011 and beyond!
Widex USA
Long Island City, NY
www.widexPro.com
(800) 221-0188